Chat GPT is a chatbot developed by OpenAI. Although it was still in the initial period, it quickly garnered widespread attention. It's a common thing that users encountered some issues when using the program. So Chat GPT does.
Some people said that they find Chat GPT not working. Why is Chat GPT not working? How to fix it?
In this post, we discuss some common methods and help you fix Chat GPT not working.
#1. Check Internet Connection
First, you should check your internet connection. Both an unstable internet connection and having no connection can lead to the Chat Gap not opening.
Then you can test the connection speed on your device. If the connection speed is too slow, you should use another internet connection.
#2. Check the Chat GPT Status
If the internet connection is fast and stable, then you can try checking the Chat GPT status. If the Chat GPT server is down, you cannot access the Chat GPT.
Chat GPT offers a special page that can show the status of the website. By visiting the internet, you can verify if the Chat GPT server is down. If the page display "operational", which means the server is working.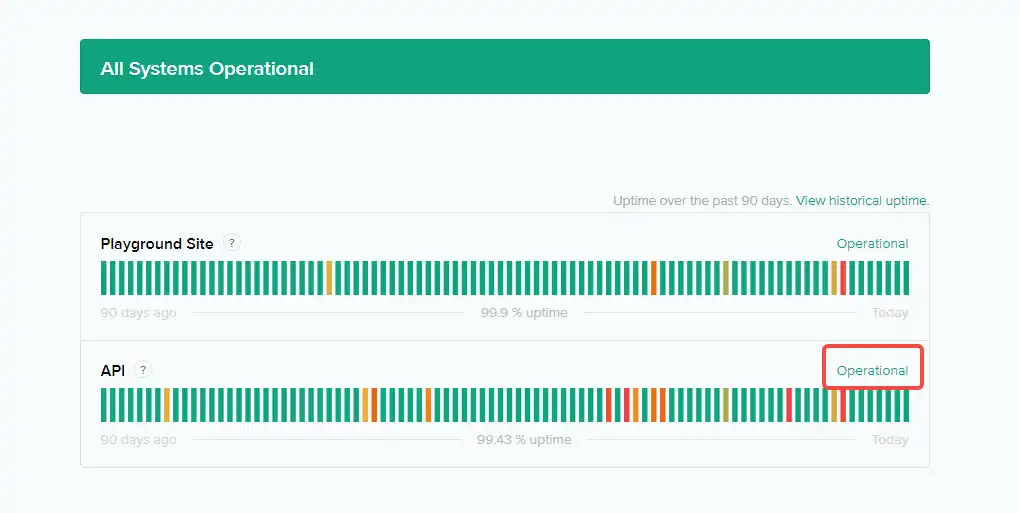 #3. Clear Chat GPT Site Data
Another method to fix Chat GPT not working is clear the site data. The excessive data can also cause an error on Chat GPT. Just follow the steps below to clear the site data.
Step 1. Open Chrome browser on your device and click Three Dots in the top right corner.
Step 2. Select Settings > Privacy and security > Cookies and other site data.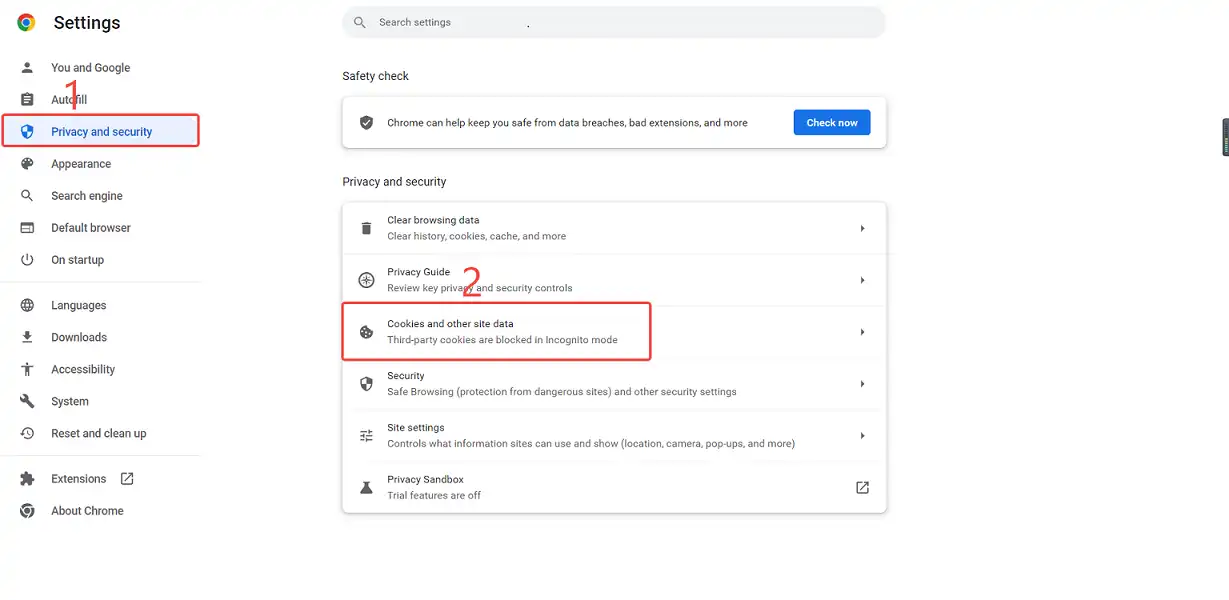 Step 3. Scroll down until you find the See all site data and permissions option and click it.
Step 4. Search OpenAI on the search bar.
Step 5. Then tap the Delete icon and tap Clear.
#4. Clear Cache & Cookies
The next method to fix this issue is to clear cache & cookies, here's how to fix Chat GPT not working:
Step 1. Open Chrome on your computer.
Step 2. Click Three Dots at the top right.
Step 3. Choose the More tools option and then click Clear browsing data.
Step 4. Select All time. And check the boxes next to Cookies and other site data and Cached images and files.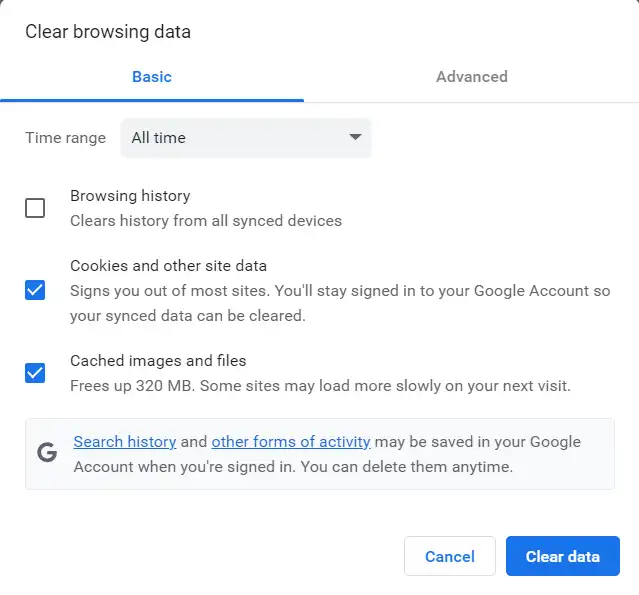 Step 5. Tap on Clear data.
#5. Update and Restart Browser
Check your browser version. The older browser can lead to a Chat GPT error. Hence, it's better to update your browser with the latest version.
Restating the browser is a good method to fix some browser-related issues, such as Chat GPT not working, and the Chromebook's or other apps' cameras not working. If you are still unable to use Chat GPT, you can restart your browser.
Related article:
How to fix Chromebook camera not working
How to fix Discord camera not working
#6. Try a Different Browser
Why is Chat GPT still not working after updating the browser? If you still use Chat GPT in your browser, try using a different browser such as Microsoft Edge, Mozilla, Firefox, Opera, etc. What you need to do is pick up one browser and install it on your computer.
#7. Restart Your Device
Most small errors can be fixed by restarting the device. After restarting your computer, all running programs will close and some data also are cleared.
If the issue is still not fixed, now you can restart your device. To restart your device, follow the simple steps below:
Step 1. Press Win + D simultaneously.
Step 2. Press Alt + F4, and the Shut Down Windows will pop up on the screen.
Step 3. Select Restart and click OK.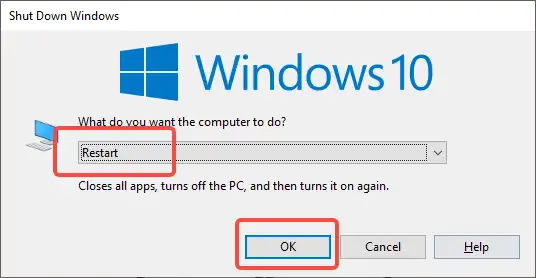 Bonus Tip: Try the Best Chat GPT Alternative
Lyro is the first conversational AI chatbot powered by Claude, a next-generation AI assistant developed by Anthropic. Representing the new step in customer service automation, Lyro is accurate, conversational, and focuses on hyper-personalized customer support like a human agent would, but without hiring costs.
It's not only a chatbot for customer service, but also a useful AI assistant for anyone. Lyro remembers the context of conversations and learns from them. By building a personalized experience for you, Lyro will make sure you are happy with the info you get.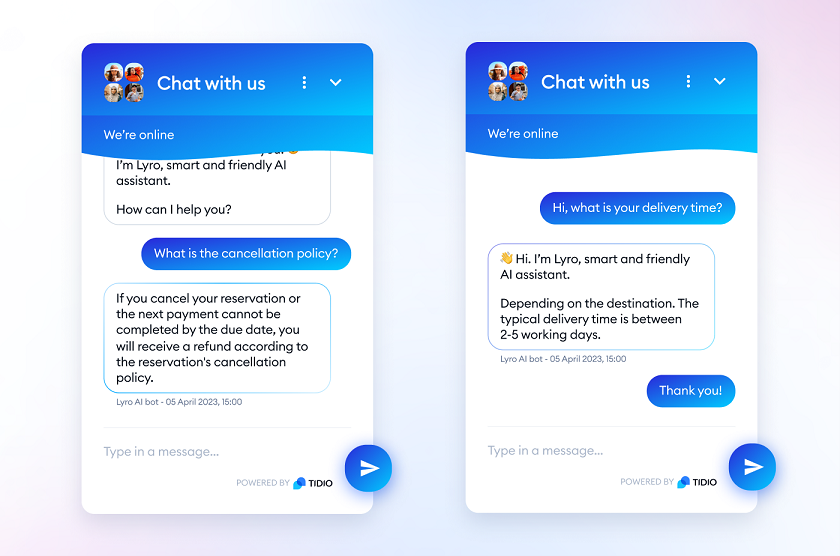 Features:
Users on all Tidio plans will get 50 Lyro conversations for free
Learning from previous and ongoing communication
Understanding context and asking customers questions
Easy to implement and doesn't require training

Conclusion
With the above guide, we listed 7 easy ways to fix Chat GPT not working. If you still cannot use Chat GPT, users may tend to get overloaded due to a high volume of traffic. In this situation, you can use Chat GPT later.