Music recording had never been this easy and interesting. If you are also searching for the right and easy solution, this guide is for you. Here, we've listed the 10 best free music recording software programs you can download today. We've also listed one bonus tool, along with a guide to selecting the right tool. So, let's go!
How to Choose the Best Free Music Recording Software?
Finding the best free music recording software is an overwhelming task. You will find great options on the market, but by considering the following factors, you will surely get the best recording software:
Make sure the music quality is top-notch and it creates pleasing sounds.
Check whether the tool can justify your selected genre.
It should match your skill level and be easy to use.
Hardware compatibility is vital to enjoying smooth usage.
Your operating system should support the software easily.
The Top 5 Free Music Recording Softwares for Beginners in 2023
Since you now know how to choose music recording software for free, let's dive into the best software for beginners.
1. Audacity
Audacity is a free and popular music recording software that audio enthusiasts, podcasters, and musicians widely use. The versatile and powerful tool comes with a downloading size of 14 to 25 MB for Windows and macOS. It supports multiple audio formats: MP3, OGG, AU, AIFF, and WAV.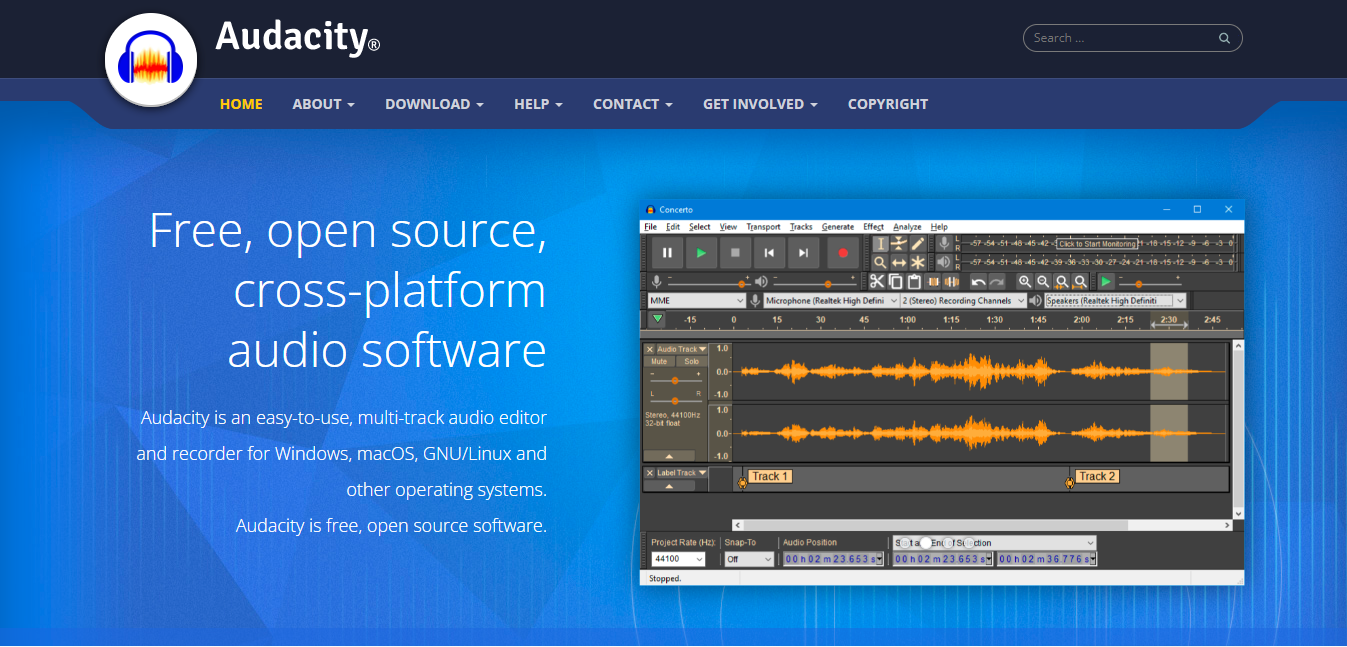 It's an entirely open-source and free platform.
It offers several built-in plugins and effects that are also downloadable.
The user interface is simple and has an easy learning curve.
The software has less flexibility for complex projects.
It doesn't have the intuitive spectral view, which edits at the frequency level.
2. GarageBand
GarageBand is also an amazing free music recording software that is perfect for Apple devices. The tool supports various audio formats, such as AIFF, WAV, AAC, CAF, MP3, MIDI, and ALAC. The software downloading size is over 1.7 GB.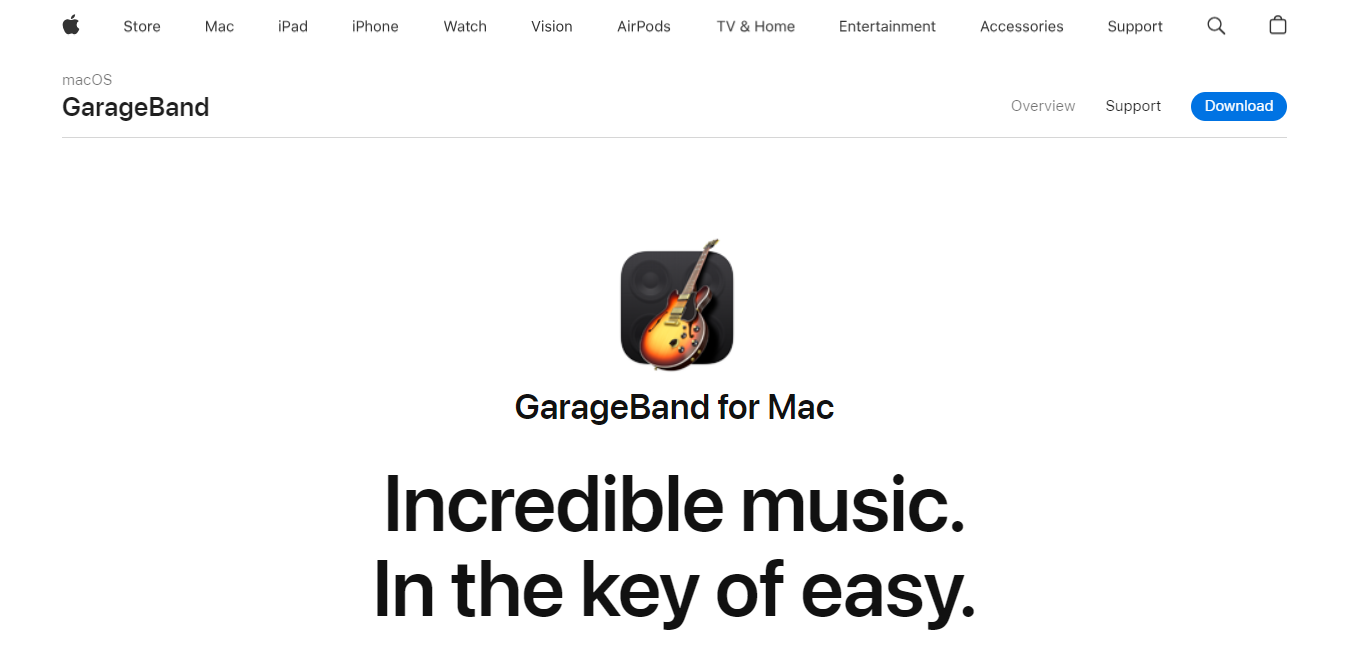 It's best for writing songs with several composing functions.
You can easily connect it with several audio instruments for better music recording.
It has a wide collection of more than 33 drummers.
It doesn't have an official Windows version.
It doesn't support a digital mixer.
3. LMMS
LMMS stands for Linux Multi-Media Studio, which is an open-source digital audio workstation. It's designed for music composition, great covers better than the originals, and fantastic music production. The installation package comes in 35 MB for quick download.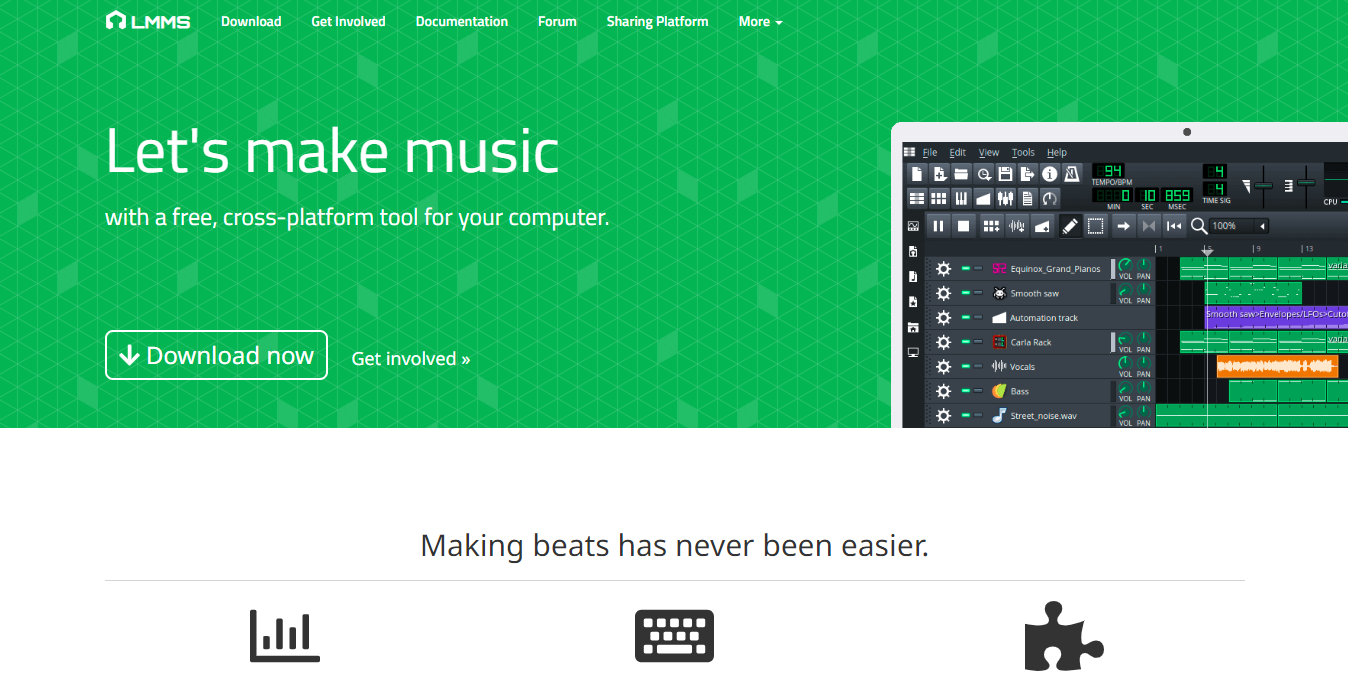 It has a user-friendly and straightforward interface.
It's compatible with several platforms.
Offer several automated features to make real-time editing in the music.
It offers a limited set of features.
There is no official Mac version available.
4. Ocenaudio
Ocenaudio is a widely compatible free music-making software and editing platform that works on Windows, Mac, and Linux. You can download it at a size of 42 MB. Ocenaudio supports file formats such as WAV, MP3, CAF, and OGG.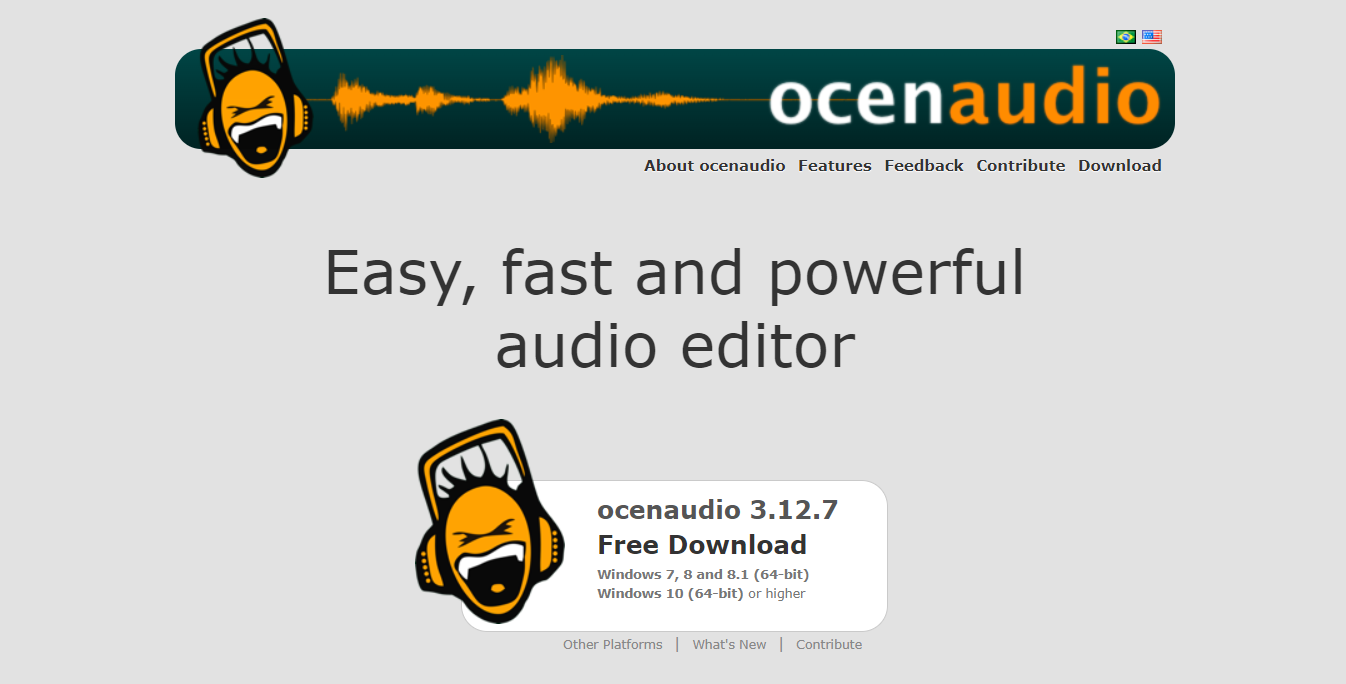 You can enhance functionality with VST support.
It comes with an advanced memory management system.
It offers wide customization options with a 31-band equalizer.
It does not support multiple-track files.
The software lags or crashes under a heavy workload.
5. Waveform Free
Tracktion Corporation introduced Waveform Free. The digital audio workstation is known for its fast performance, mainly for recording, editing, and mixing. It is available in a file size of 120 MB, supporting formats like WAV, MP3, MIDI, FLAC, AIFF, and OGG.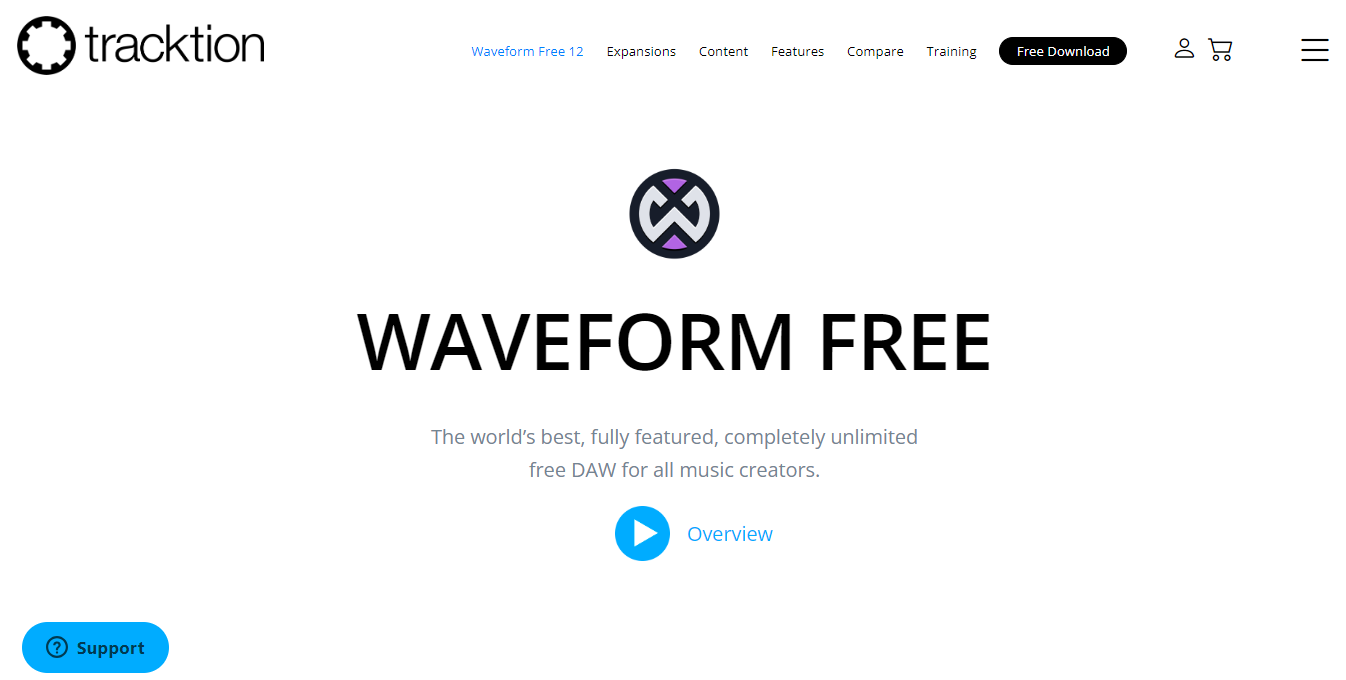 It's versatile software, excellent for music, songs, and podcast recording.
Waveform Free has several virtual instruments, audio effects, and synthesizers.
It allows plugin sandboxing, allowing you to play dynamically.
The free version is not much of a value for money.
The software demands high computing power.
The Top 5 Free Music Recording Softwares for Pros in 2023
After understanding the best free recording software for newbies, it's time to learn which one is excellent for professionals.
1. Adobe Audition
Adobe Audition is a well-known and top-notch music recording software that you can use to produce public domain music. It supports a wide array of audio formats, such as WAV, MP3, FLAC, AAC, MIDI, Dolby Digital, and WMA.
Advantages:
Adobe Auditions easily integrates with other Adobe software
It has a spectral editing function for professional noise removal.
You can edit audio with numerous real-time plugins and effects.
Disadvantages:
The free version comes with a free trial.
Its resources are extensive and technical to use for editing purposes.
2. Cakewalk by BandLab
Cakewalk is also an amazing free song recording software that BrandLab Technologies introduced. It is feature-rich software that allows you to mix, record, and edit the audio. However, the file size exceeds 650 MB.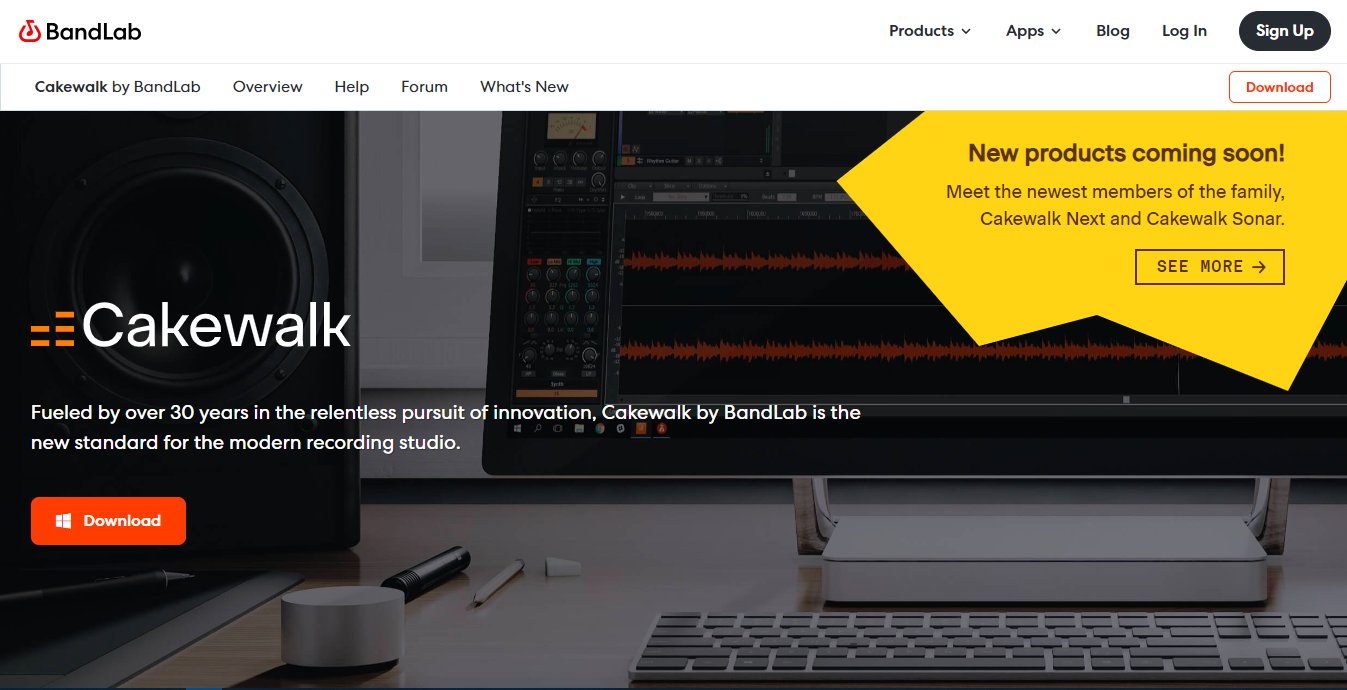 It's available for free with professional-level features and tools.
You can collaborate on the projects through the cloud-based platform.
It allows professionals to perform MIDI editing.
There is no official support for macOS or Linux.
It sometimes throttles if you don't have a powerful system.
3. Ardour
Next on our list is Ardour, a great software for enhancing the quality of the recorded audio. Its supported file formats include WAV, FLAC, MP3, OGG, CAF, MIDI, and AIFF. The tool's downloadable file size is 600 MB.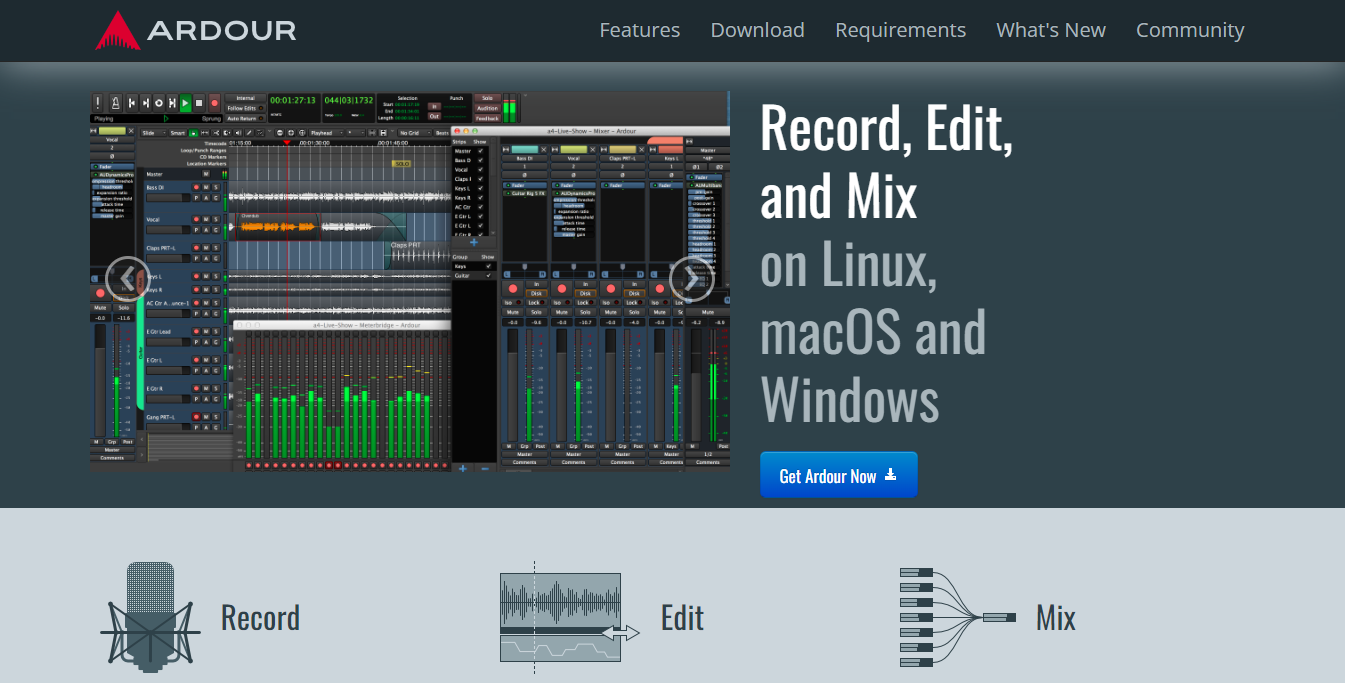 It allows multi-track mixing and editing options.
The MIDI support is suitable for electronic music creation and production.
It offers simultaneous multi-channel editing in several ways.
It does not have a free Windows version.
Ardour does not have any in-built virtual instruments.
4. Sound Forge
Sound Forge uses digital signal processing algorithms to master audio with high-end recording effects. It records audio in 64-bit on 32 channels with various supported file formats. The Sound Forge Pro version's software size is over 500 MB.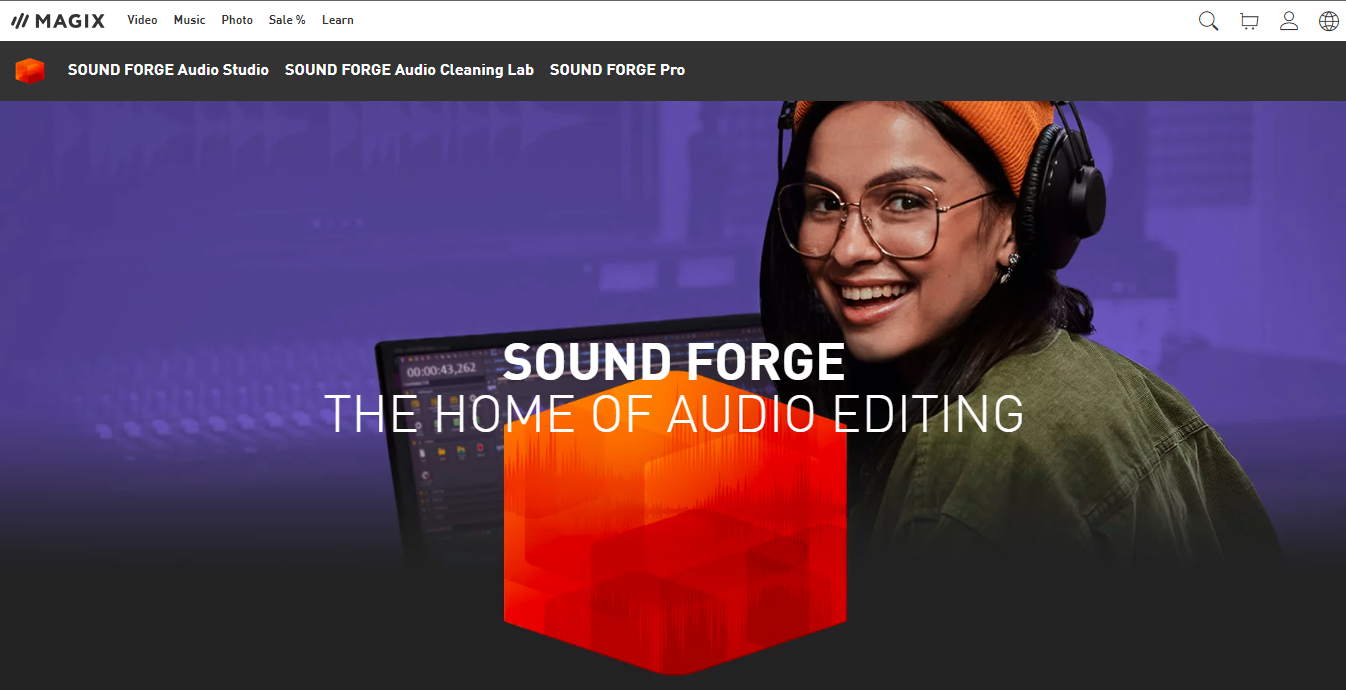 It offers comprehensive audio recording options.
Sound Forge offers multiple features, like an audio mixer, vocal remover from video, equalizer, and others.
The real-time plugins and effects enhance the audio quality
It can handle audio with 24-bit and 32-bit with high sample rate and bit depth
It's not a digital audio workstation (DAW).
It lacks professional MIDI features.
5. Reaper
Reaper is another amazing free music recording software, offering several options for music production and sound recording. Cockos developed Reaper, compatible with all three platforms, i.e., Windows, macOS, and Linux. It's also lightweight for the desktops.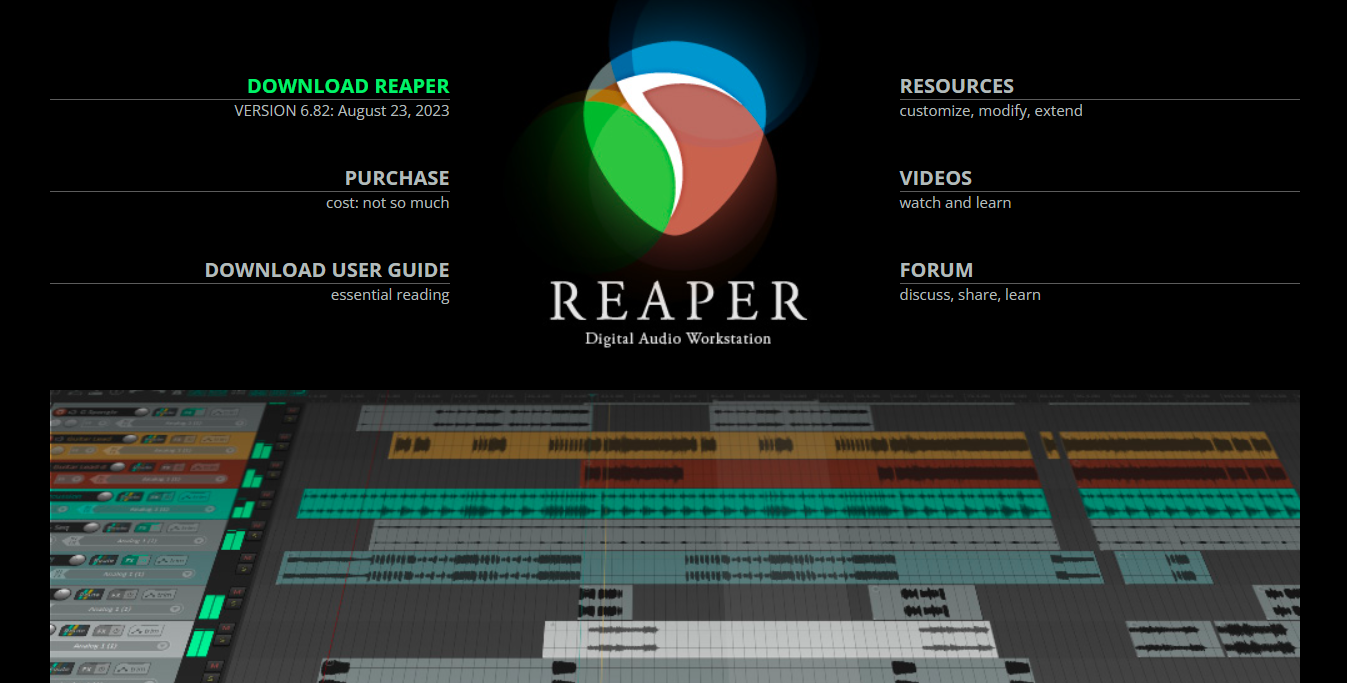 The software is feature-rich and ideal for all users.
It has a timeline, taking you back to where you were at that recording time.
It has a versatile toolbar that you can transport anywhere for accessibility.
It does not support any virtual instruments.
It's a little tricky for beginners and sometimes intermediate musicians.
If you are looking for an online solution and don't want to download any software, FineShare Singify is the perfect answer. The tool is easily accessible from anywhere, on any device. You can use it to create your own AI song covers with the voices of your idols or even yourself.
FineShare Singify lets you make amazing AI covers with a huge collection of 100+ AI voice models. You can find the voices of famous singers like Taylor Swift, celebrities like Morgan Freeman, characters like Shrek, and more.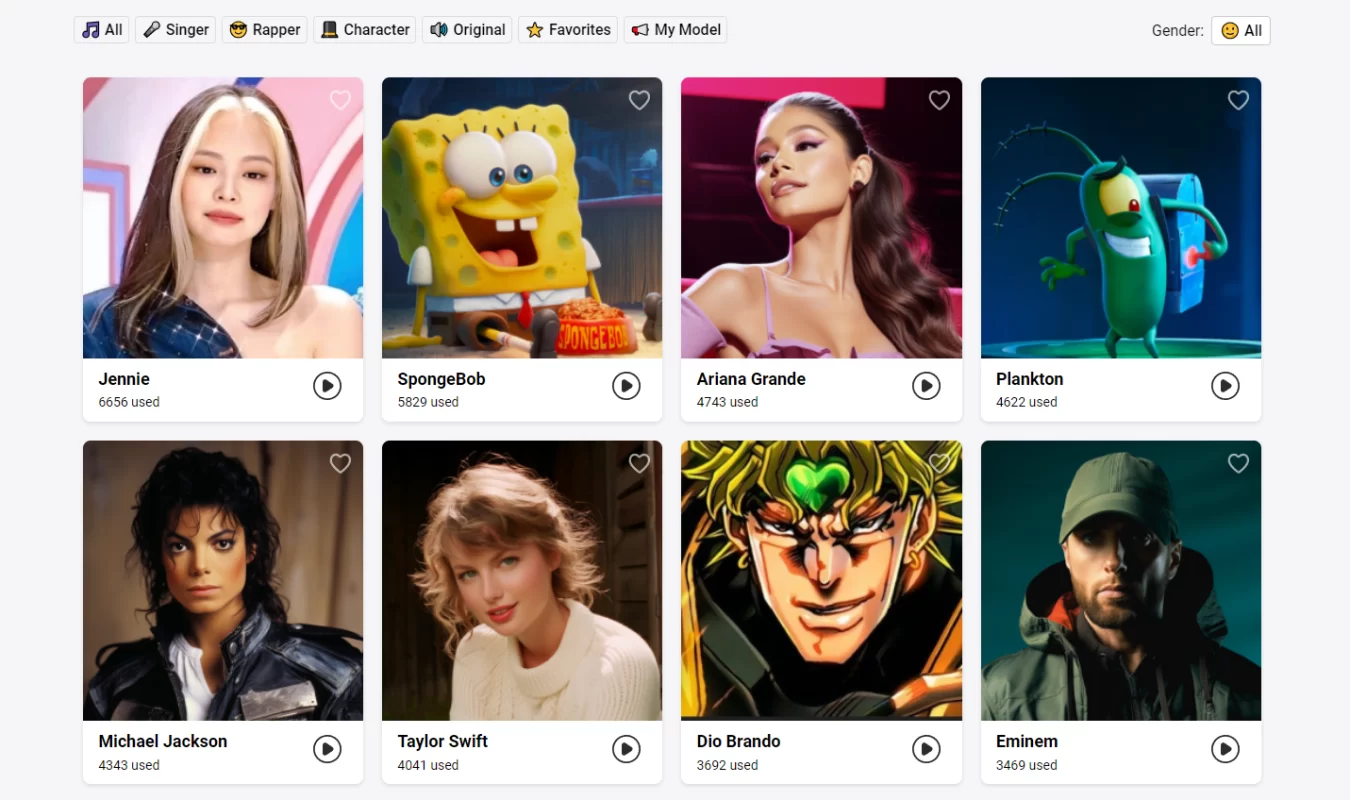 Advantages:
It offers 100+ AI-generated voices for dynamic music creation.
The sound-producing method is quick and easy to use.
The tool uses multiple engines to produce realistic voices and amazing sounds.
Its AI algorithms continuously update to keep up with the sound quality.
Disadvantages:
You will always need an internet connection to use it.
Are you ready to make your own AI song covers with FineShare Singify? Here are the specific steps.
Step 1: Go to the FineShare Singify site and click Create AI Covers Now.
Step 2: Select from the library of 100+ AI voice models. You can choose from famous singers, celebrities, characters, and so on.
Step 3: Search for the song you want to cover by typing its name, pasting a YouTube link, uploading an audio file, or recording your voice with a microphone.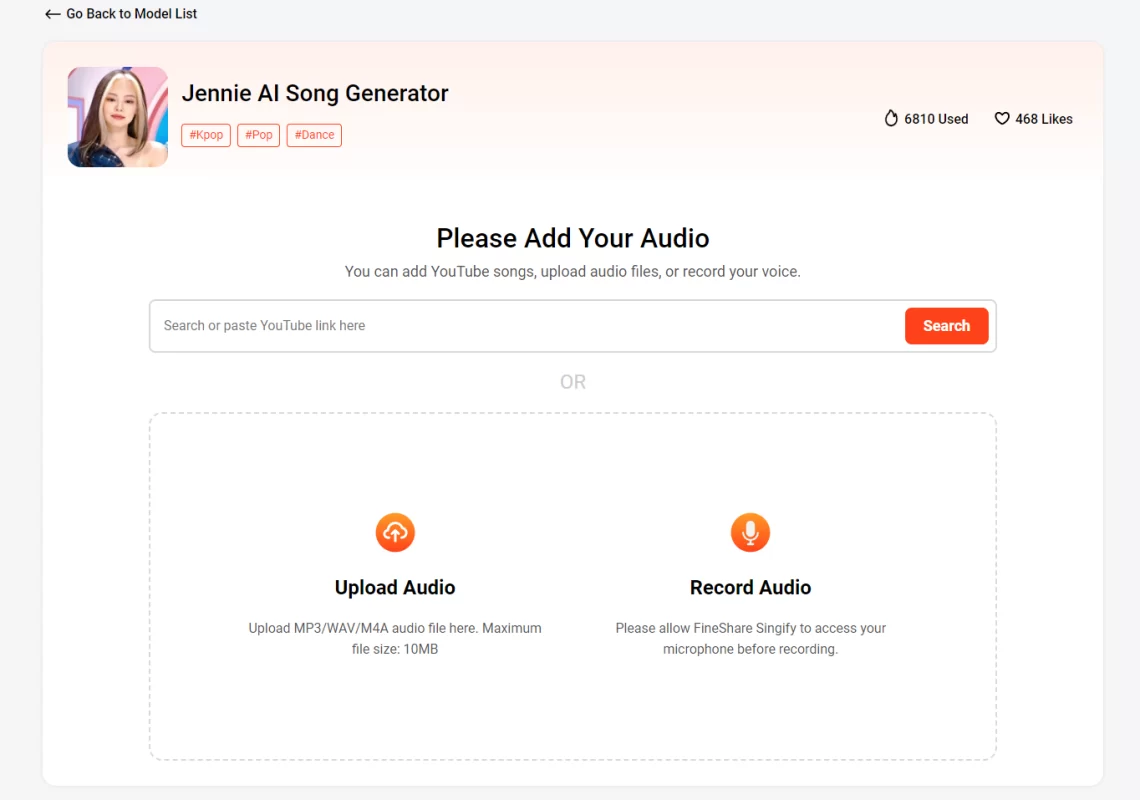 Step 4: Click on the Convert button and wait for a few minutes to get your AI cover song.
Step 5: Download and enjoy your AI cover song!
Conclusion
While the internet is filled with 10 free music recording software, selecting the right one is hard. But you have the 10 best recording tools, according to your expertise and skill level.
However, if you don't want to download any software, FineShare Singify will be your top online choice. Otherwise, select your prepared tool, download it, and make amazing music today.