We all know that not all recorded videos are well-lit and toned properly. We often need to adjust the color of the video in post-editing. It's annoying.
But if you're using FineCam to record video, it's not something you need to worry about as much.
You can use FineCam's adjustment and filter feature to enhance your video quality. Let me walk you through how to adjust your image and add a webcam filter in FineCam.
Click the Download button to install FineCam on your computer for free.
How to Use Image Adjustments to Correct Light and Color
If you are in a dimly lit room, or the color of the video you are shooting is not natural, click the Adjustment tab on the bottom navigation bar.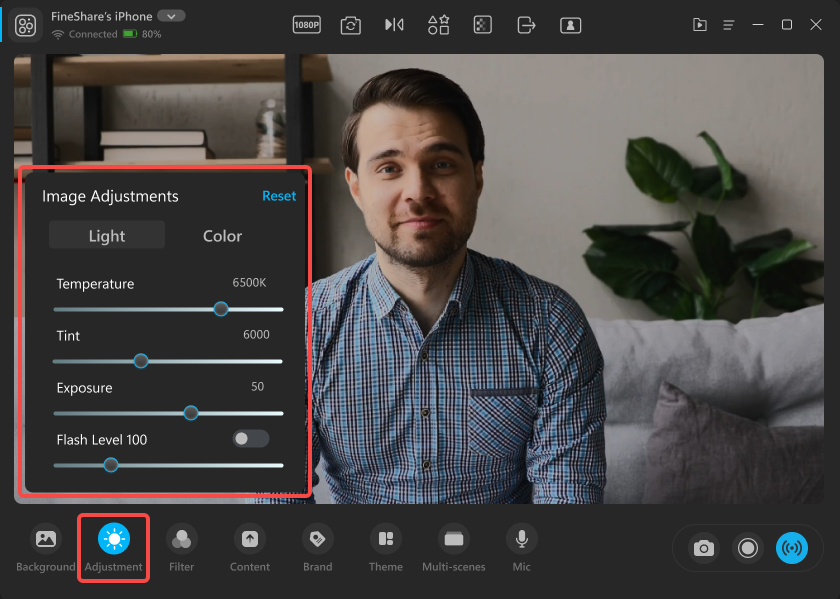 You will open a small window, and on there, you can adjust the light and color of the image. The parameters you see depend on the features of the camera you connect.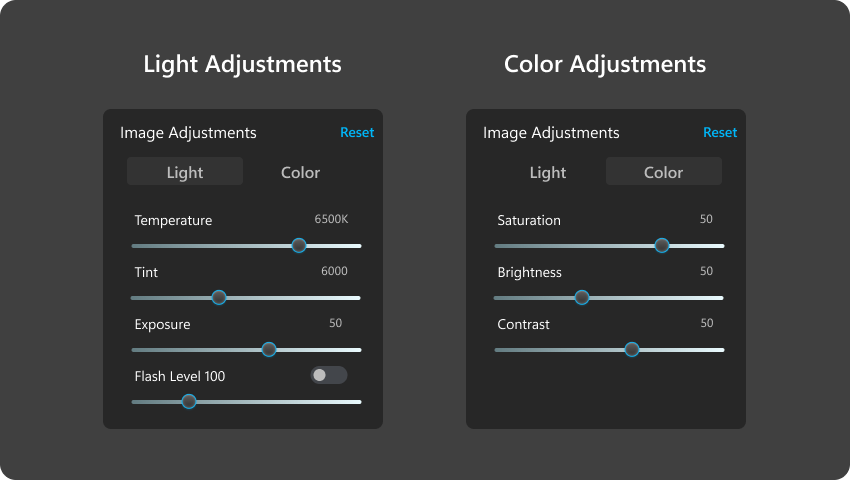 Adjust the parameters and you can see the real-time preview based on each change you make.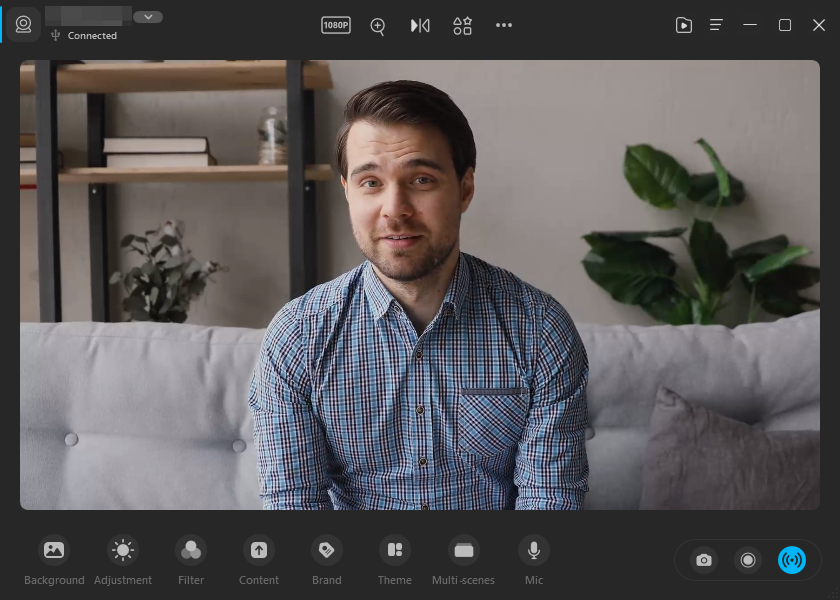 How to Apply a Webcam Filter to Enhance Your Video Quality with 1-Click
Next to the Adjustment tab, you can find the Filters tab. By clicking on it, you will open the Filter panel. FineCam offers dozens of webcam filters to add fun to your video.