As a trending multiplayer shooter game, PUBG (PlayerUnknown's Battlegrounds) brought a new game type called Battle Royale to the public. There are many competitors who imitated PUBG's gameplay but most of them are not quite successful, and nowadays, it's still one of the most popular battle royale games.
In this game, you will need to communicate with your teammates often to survive the poison circle and other rival player teams. You can type text in the game to do that, but it requires you to temporarily stop playing when you type, which makes it inconvenient sometimes. That's why PUBG gamers use voice chat more than typing text, it's easier and more convenient to talk with your teammates, so you can react quickly to any in-game threats.
But have you wanted to make voice chat funnier with a voice changer? If you do, then you have come to the right place. In this article, we will show you the best 5 PUBG voice changers, let's go find out.
FineShare FineVoice
FineVoice is an all-in-one voice changer powered by powerful AI technology. It supports real-time voice changing for your PUBG gameplay, and over 30 voice effects are available. You can choose one according to your preferences and enable it with simple clicks.
If you are looking for a PUBG voice changer with a girl's voice, this tool among the best free voice changers might be the one you need. Even if you can't find the voice effect that suits your role in PUBG the best, you can create a new voice effect in the Voice Labo function.
Meanwhile, if you want to use soundboards to make a quick prank or surprise your teammates, FineVoice also got you covered on that. You can find over 200 soundboards that can be triggered by shortcuts while playing PUBG.
FineVoice is currently free to use on Windows systems, download now and have a try.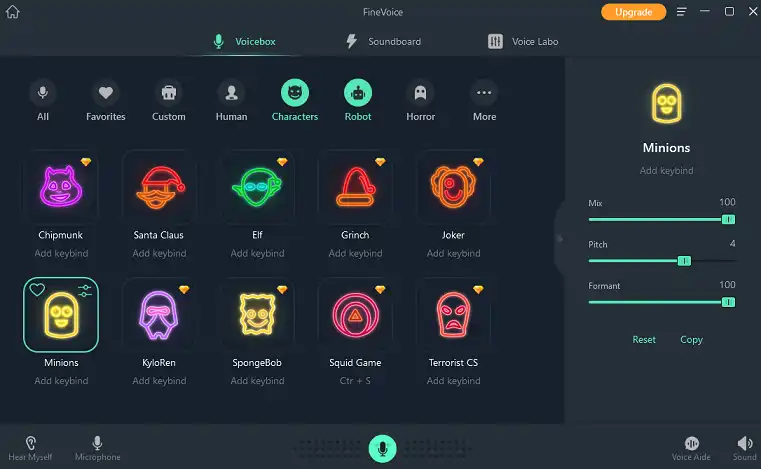 Features:
Voice changing with no latency
Create your own unique voice effects
Large collection of voice effects and sound effects
Extra functions such as text-to-speech and voice generator

MorphVOX Voice Changer
Despite MorphVOX voice changer receiving some concerns about the security of usage, it's still a great voice changer software worth trying for your PUBG gameplay.
MorphVOX voice changer provides a superior voice-changing experience with voice-learning technology. And the background cancellation function will make your voice-changing experience more smooth, and your teammates can hear you clearly in most conditions. However, MorphVOX voice changer sometimes doesn't work properly on platforms like Discord, so you should be aware of its random crashes when you use it on such applications.
There are two versions of this software available on Windows, the Junior version is totally free and the Pro version needs to be paid before using.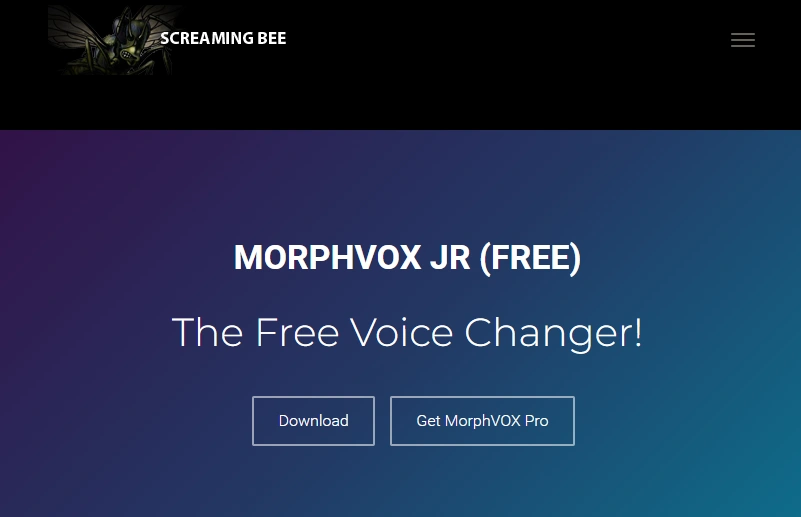 Features:
Compare multiple voices to locate the differences
Specially optimized for popular games
Allow users to add plugins

Clownfish Voice changer
Clownfish voice changer is a completely free voice changer for PUBG gamers. It's installed on the system level so every audio device and application on your computer will be affected, including your microphone and headset.
Clownfish provides 14 available voice effects in total, not so many but it's quite enough to cover most of your needs in PUBG. There's also the soundboard function in Clownfish, but sometimes it's just not working for various reasons, which makes some users turn to seek alternatives for Clownfish.
Currently, you can download and use Clownfish on the Windows system, or if you are using a Chromebook, it can also be found in the Chrome Web Store.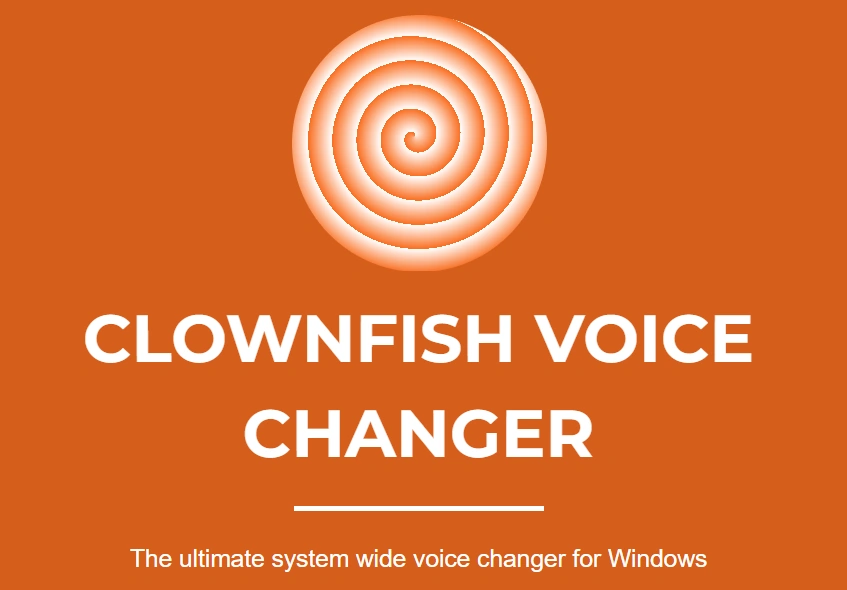 Features:
Integrated with 32-bit and 64-bit systems
Convert text into speech with the voice assistant
Provides VST (Virtual Studio Technology) plugin support

Voxal Voice Changer
Voxal voice changer is another free PUBG voice changer to enhance your gameplay, it is available on both Windows and macOS. You can easily alter and disguise your voice in PUBG and make yourself sound like a completely different person.
This software can work in any situation without changing the application settings. What's more, you can record the audio of fierce encounters in PUBG and play back those epic moments later. Besides playing games, Voxal voice changer is also a great tool to add some fun when you chat with friends online.
However, this software has some drawbacks like crashing issues and compablity issues, which makes some users tend to seek for alternatives for Voxal voice changer.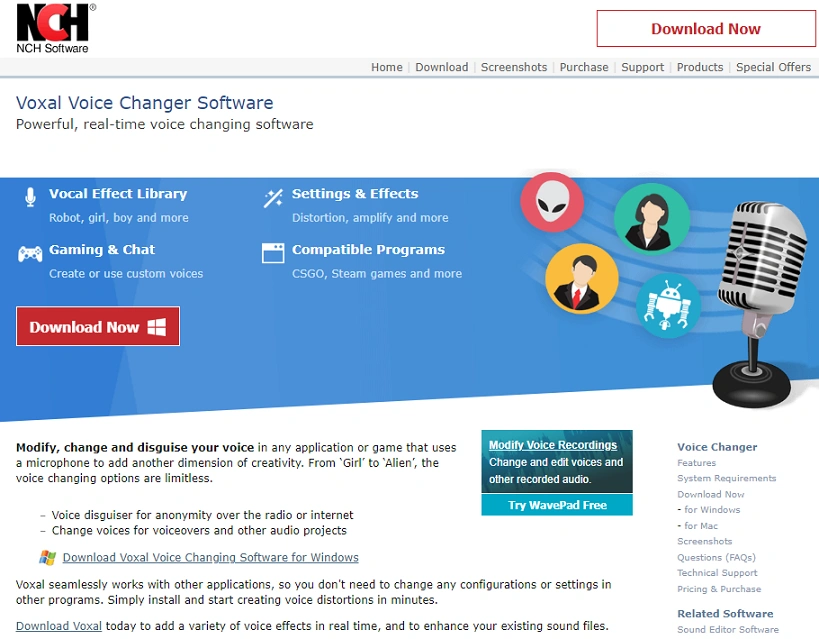 Features:
Simple interface and is friendly to beginners
Supports old systems like Windows Vista and Windows XP
Doesn't interfere with the PUBG game application

AV Voice Changer
AV Voice Changer enables you to modify your voice as you want in PUBG. Whether you want to sound younger, older, higher, or deeper, this software can satisfy every need of yours. AV Voice Changer is compatible with most of the popular VoIP programs such as Steam, so you don't need to worry about it doesn't work in PUBG.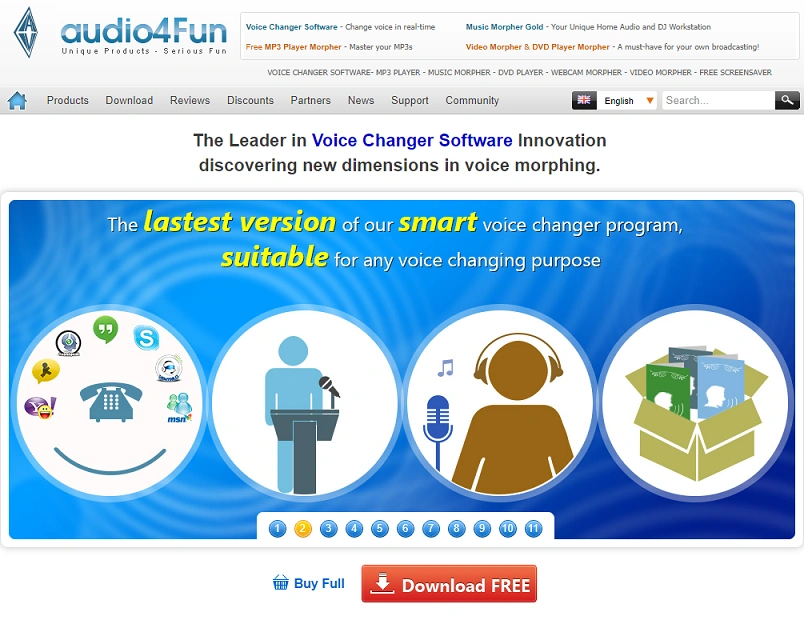 Features:
Set hotkeys to voice effects for quick operations
Create any new parody with Parody Mixer
Use Voice Morpher to improve your voice

Conclusion
Each of these PUBG voice changers has its advantages and disadvantages, it's up to you to decide which one is the best. Hope the information we provided can help, and have fun changing voices in online conferences.
Why Choose FineVoice:
Simple and intuitive interface: Super easy to use and no skill is required. One-click to change your voice in real time.
Funny voice effects: Make your voice sound like young lady, middle-aged man, old man, etc.
Abundant sound effects: There are more than 200 sound effects for live streams, games, chats, and meetings. You can control the playback and play it in the right moment.
High-quality voice recorder: FineVoice can be used to capture sound from various sources like computers, iPhones, Micrphones, apps, and mix them together.
More than voice changing: Besides changing voice in real-time, FineVoice lets you convert text into natural sounding voices, transcribe recordings, separate audio from video, and more.

FineVoice
Unleash the Charm of Voice