FineVoice can capture sounds from the microphone, computer, iPhone, and browser. It supports outputting these sounds to video or audio recorders. Then you can record your video with background music, and any sound you like.
Follow the steps below to learn how to use FineVoice to output all sounds to video/audio recording software to help you create better content.
Step 1. Launch FineVoice.
Download and install FineVoice.
Then click Voice Recorder to open FineVoice voice recorder.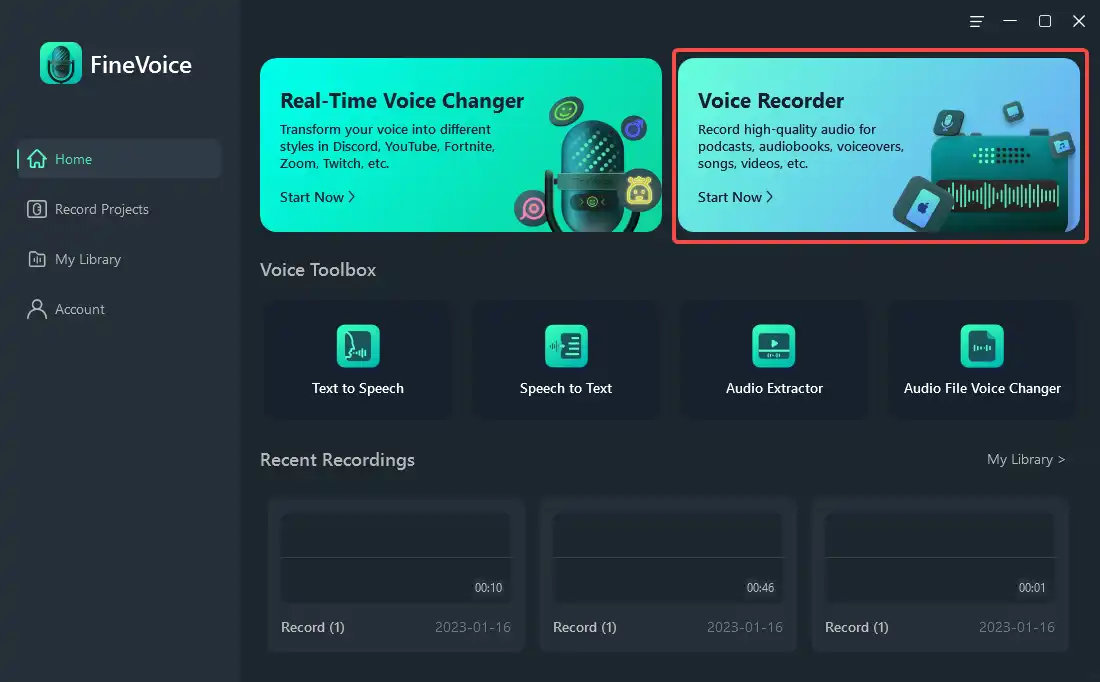 Step 2. Add multiple audio sources.
Click + Add audio source and select the source you want to add.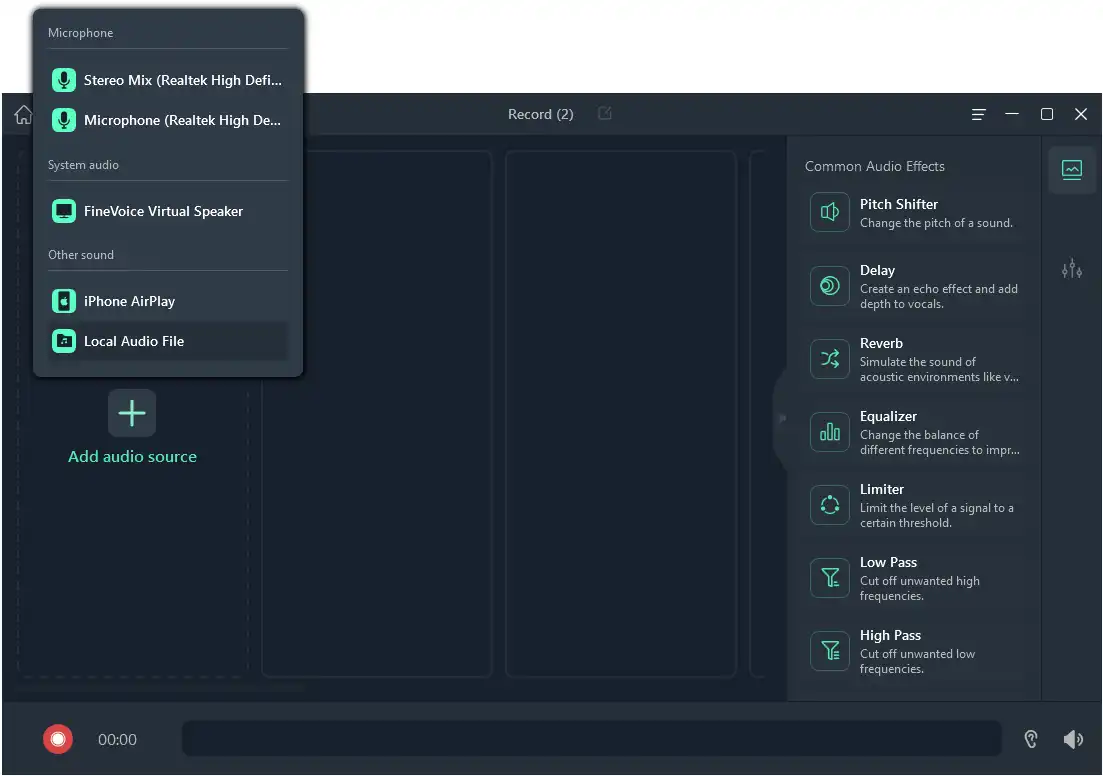 Browse audio effects in the right panel. Drag the desired audio effects to each channel. If you want to add voice effects to audio, click the Adjustment icon on the sidebar to choose the wanted voice effect.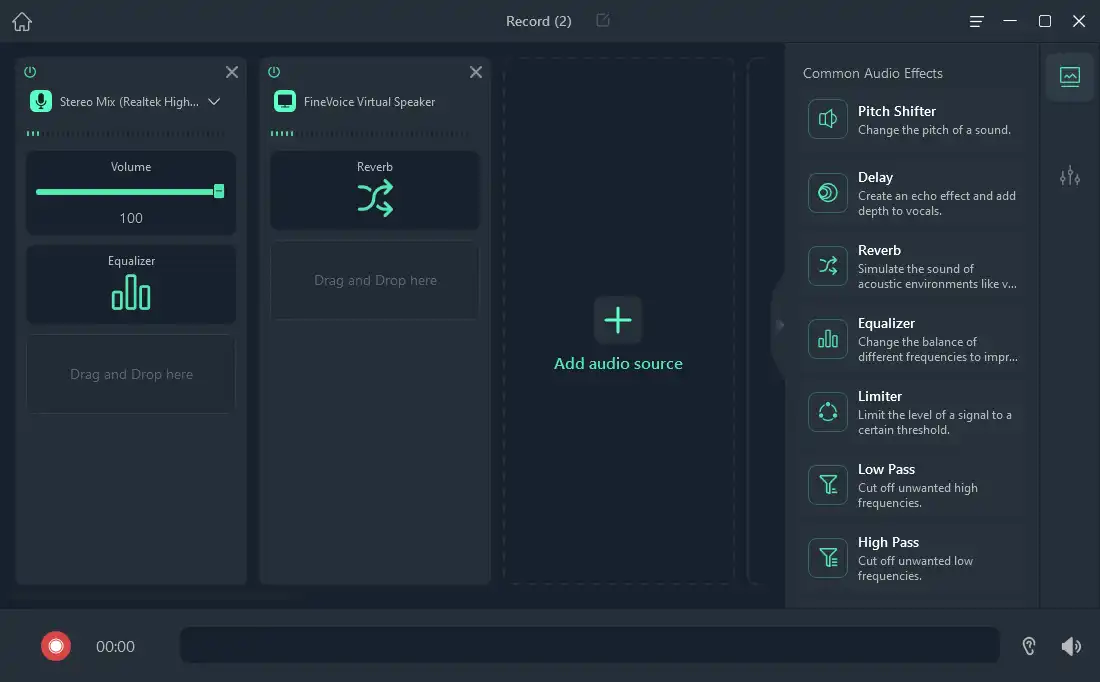 Step 3. Enable Bridge Recording.
Go back to FineVoice. Click the red record button and select the option Bridge Recording. Then the bridge recording is enabled.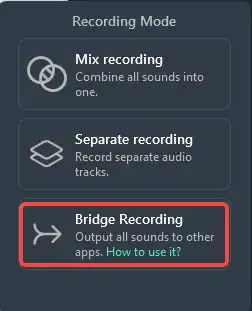 Step 4. Select FineVoice Microphone.
Open the recording app you want to output sounds from FineVoice to.
Go to Settings. Then select FineVoice Microphone. Once done, click Start recording.