In the wake of the COVID-19 pandemic, video conferencing has become a necessary tool for remote work, education, and communication. Two of the most popular platforms for video conferencing are Zoom and Skype. Both platforms offer similar features and functionality, but for Zoom vs Skype, which one is better? In this article, we'll compare Zoom and Skype to help you determine which platform is best suited to your needs.
Zoom vs Skype: The Comparison in Detail
In the following pages, we will thoroughly compare the differences between Zoom and Skype. We will look at 6 aspects: price, video quality, compatibility, participant limits, security, and pros and cons.
1. Price
First, we will compare the price of Skype vs Zoom.
Zoom offers a free plan that allows unlimited one-to-one meetings and group meetings of up to 40 minutes with up to 100 participants. Zoom's paid plans start at $149.90 per year and offer additional features such as unlimited meeting time, cloud storage, and advanced administrative controls.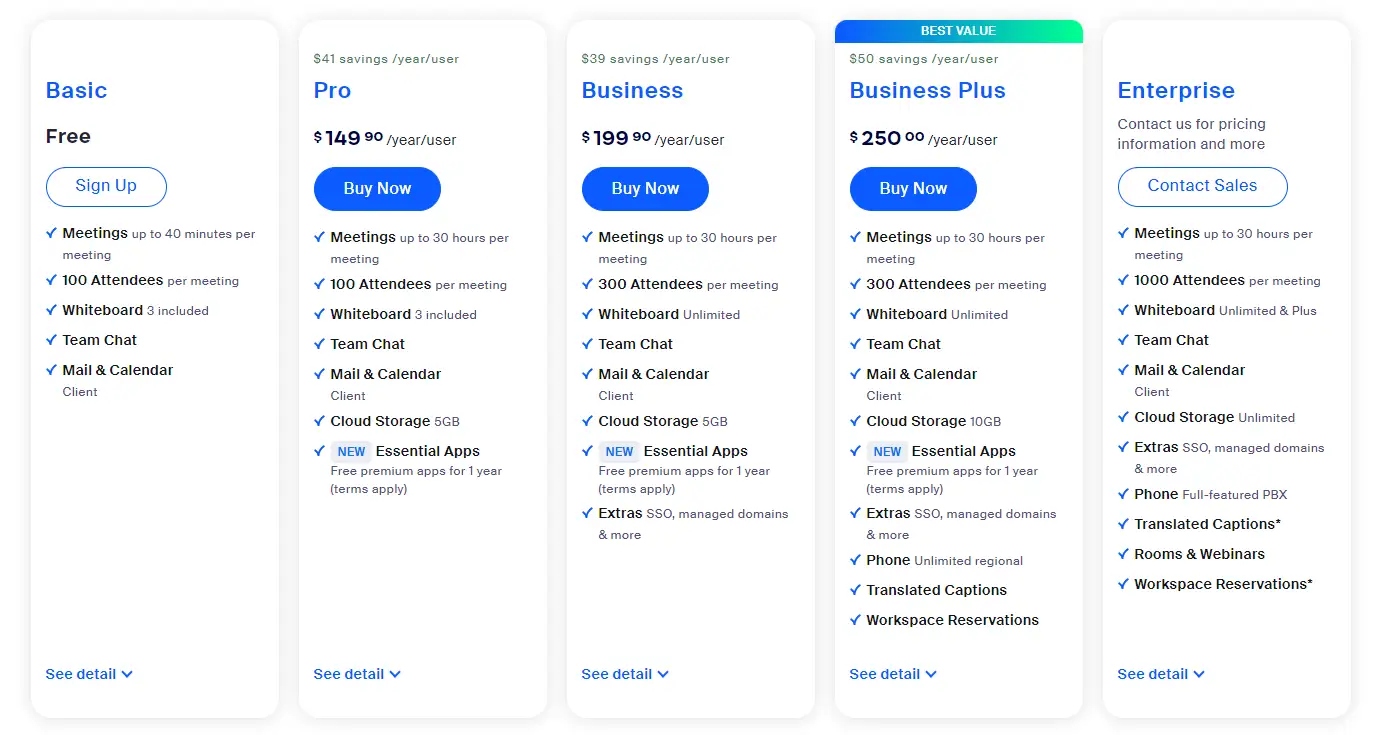 When we compare Zoom vs Skype for personal use, we recommend Skype. It's because that is free to use for video and audio calls with up to 100 participants and up to 24 hours per call. Skype also offers pay-as-you-go options for making phone calls and sending SMS messages to any number in the world. Skype Credit rates vary by destination and type of phone.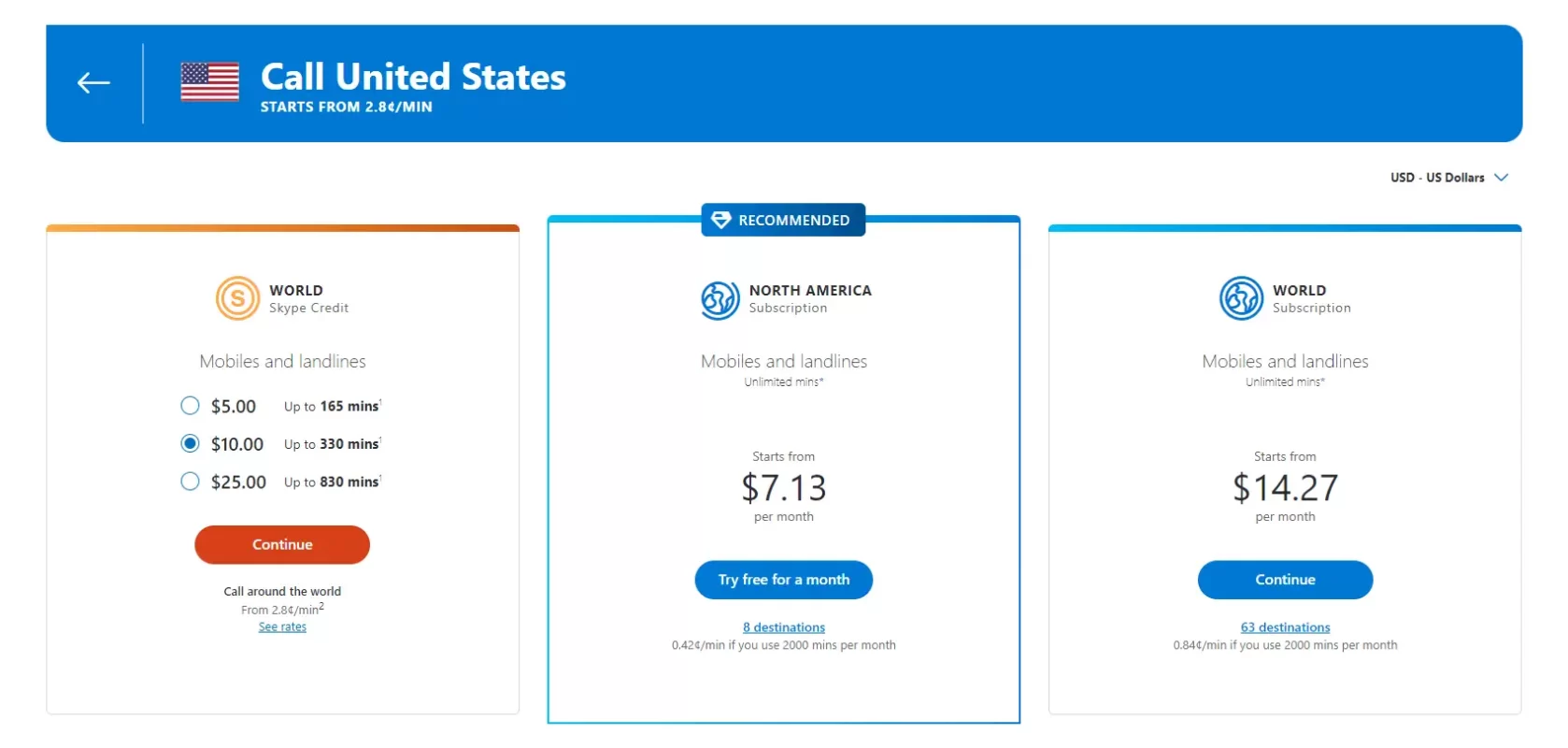 Skype also offers Microsoft 365 plans. There are currently four different pricing plans: Free, Microsoft Teams Essentials, Microsoft 365 Business Basic, and Microsoft 365 Business Standard.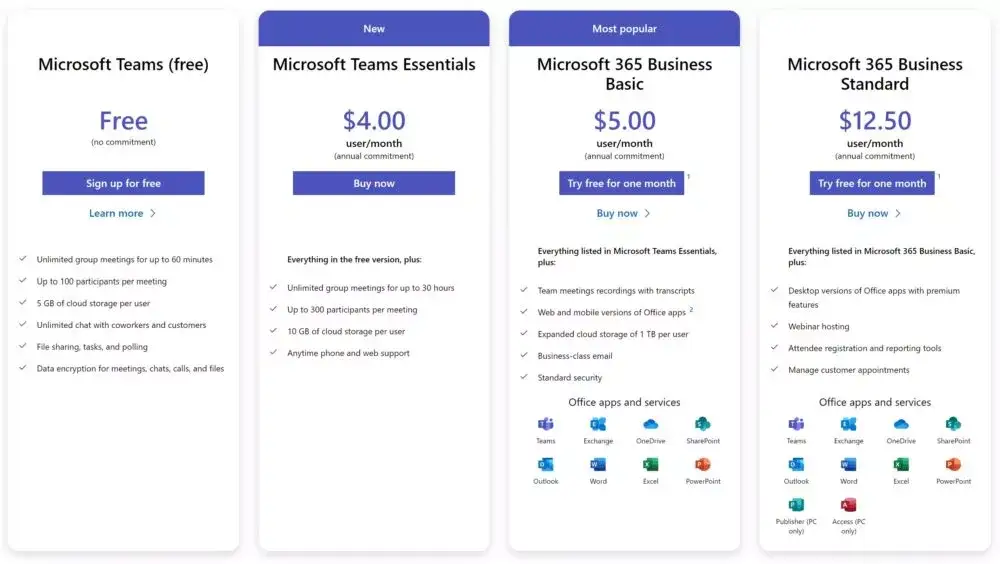 2. Participant Limits
Why is Zoom more popular than Skype? Because the number of people on your team is one of the most important parameters in choosing a video conferencing platform.
You can hold video calls with up to 100 people using Zoom's free plan, and up to 1,000 people using its subscription plan. Skype allows up to 100 participants for its free plan, while the paid Microsoft Teams plan allows for up to 300 participants. Zoom continues to dwarf this figure.
As a result, Zoom is more suitable for large-scale meetings or webinars than Skype.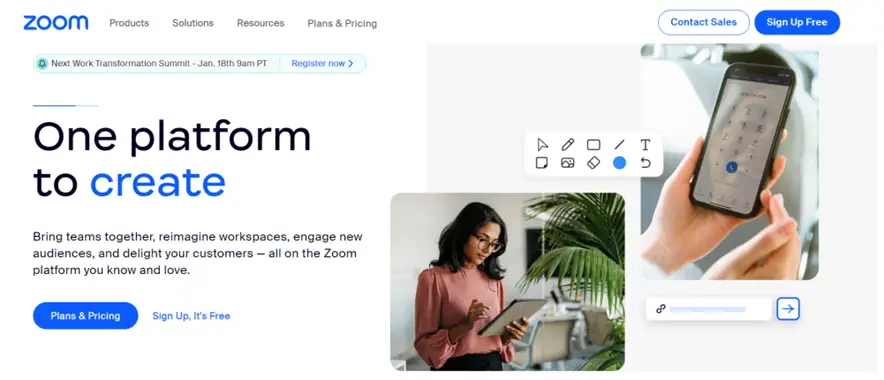 3. Compatibility
Now, let's look at the compatibility of Zoom and Skype to compare the two platforms.
Zoom and Skype are both very compatible. They can both work with Windows, macOS, Linux, Android, iOS, and even web browsers. However, Skype has the edge over Zoom in terms of compatibility, here are some specific points.
Skype integrates with other Microsoft products such as Outlook, OneDrive, and Office 365.
Skype supports Chromebooks with full support versus the additional app required from the Google Chrome store for Zoom.
Skype offers more seamless integration with Kindles operating on FireOS.
Skype's free conferencing call feature known as Meet Now offers additional flexibility for Chrome or Microsoft Edge users.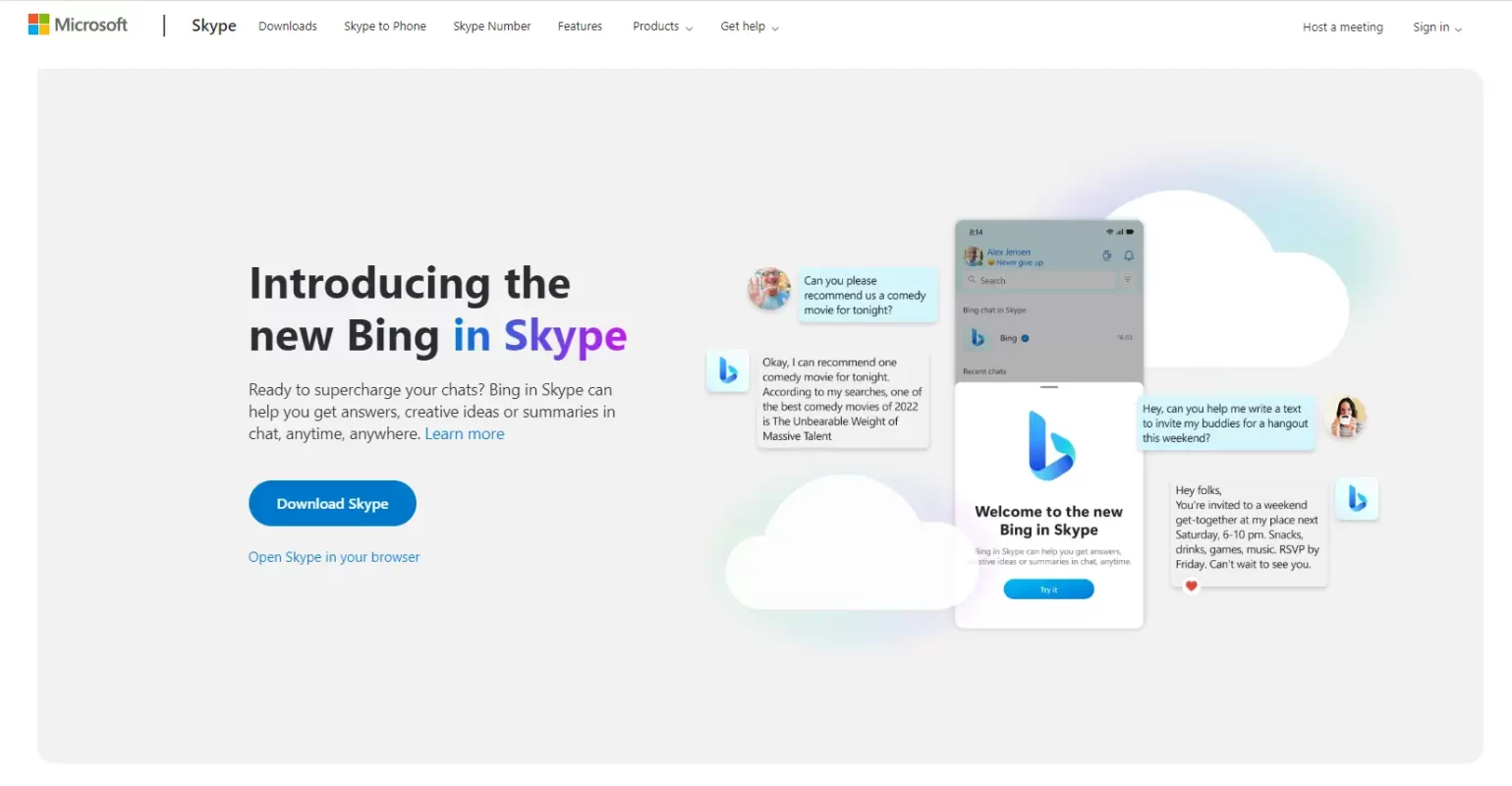 4. Security
Skype has a reputation for system security with end-to-end encryption. Skype recommends that users use strong passwords, update their software regularly, and avoid clicking on suspicious links or attachments.
On the other hand, Zoom has been under scrutiny for some security issues, such as unauthorized access to meetings (also known as Zoombombing), data breaches, and privacy concerns. Zoom has now made several privacy updates and improved platform encryption to provide an additional layer of protection for users.
5. Video Quality
Video quality is also one of the most important factors to consider when comparing Zoom vs Skype for business.
Both Zoom and Skype provide high-quality video calls for virtual meetings with resolutions up to 1080p. However, the quality of your calls may depend on factors such as your Internet speed, device performance, and network congestion.
In general, Zoom tends to have more consistent and uniform quality than Skype, especially for large meetings. Because it uses advanced compression algorithms to optimize video quality even at low bandwidth. Zoom can change virtual backgrounds and the ability to manually adjust video quality to ensure a smooth video conferencing experience.
The video quality in Skype may be affected by the network connection and the type of device used. If the network is slow or unstable, video quality may degrade, resulting in blurry or pixelated images.
Related article: How to Improve Camera Quality on Laptop?
6. Pros and Cons
Both Zoom and Zoom, two of the most widely used video conferencing platforms in the world, have their benefits and drawbacks.
Zoom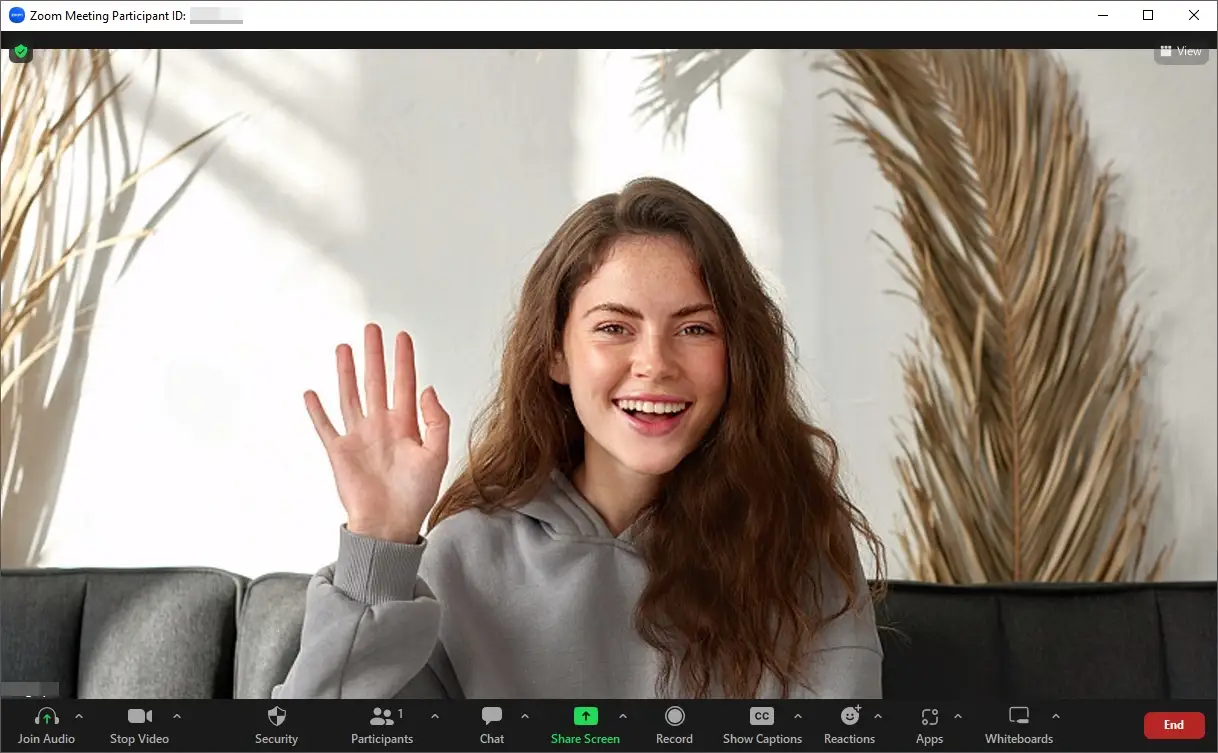 😃 Pros:
Provide a large capacity for participants
High-quality and stable video and audio calls
Various options for customer support
Create group rooms
Support adding virtual backgrounds
Flexible for webinars
😞 Cons:
More expensive
Less compatible
More complex and confusing for beginners
have some security and privacy issues
If you think Zoom is expensive and complex to use, you can read: 5 Best Zoom Alternatives for Video Conferencing 2023.
Skype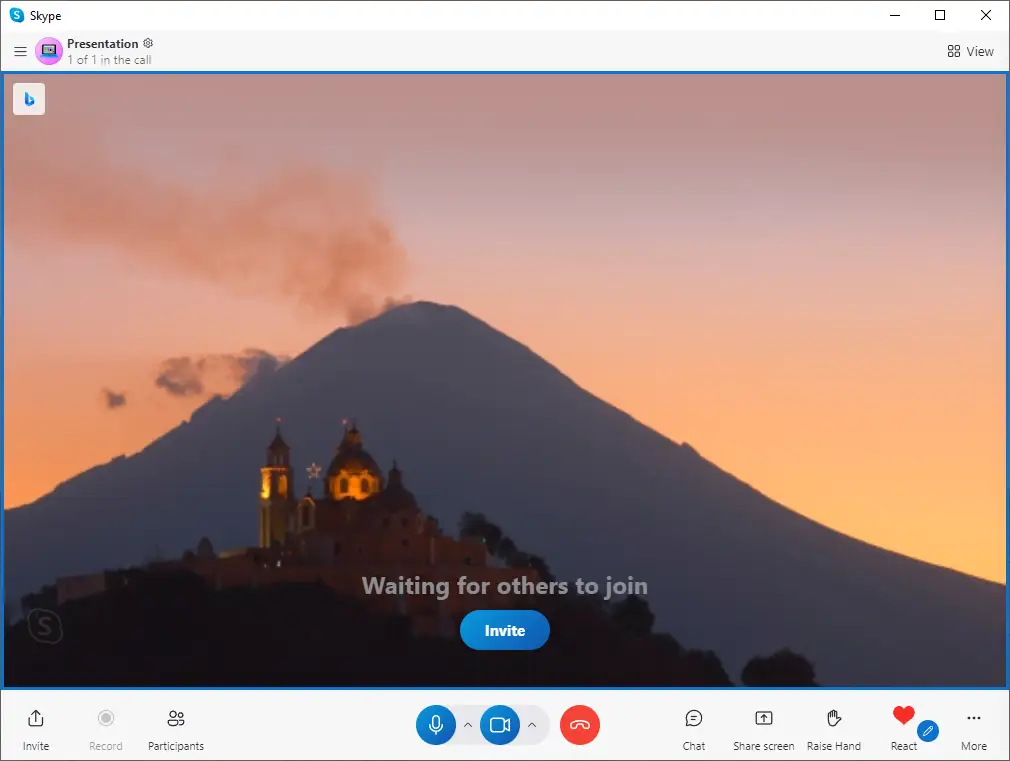 😃 Pros:
Free to use
Can integrate with other Microsoft products
Support live translations
Allow phone calls and money transfers
Provide mobile device screen demonstration
😞 Cons:
Has fewer features than Zoom
Smaller capacity
No webinars
Related article: Top 10 Best Skype Video Call Recorder for Windows and Mac.
Bonus: How to Look Better in Video Conference
Don't you want to use Zoom and Skype's webcam? You can choose a third-party virtual webcam software to help you improve your video quality. Here we highly recommend you FineShare FineCam, an excellent webcam software.
Remote teams can use FineCam to conduct online video conferences, collaborate effectively and participate in real-time discussions. You can also use its screen sharing and presentation features to share documents and presentations with your team members. With FineCam you can also connect your iPhone and iPad to your computer. Whether you are playing games or showing your work to others, it's very easy and convenient.
You can capture the Zoom or Skype application window on FineCam to record the meeting or presentation easily. You can also share YouTube videos with your audience to keep everyone engaged and interested throughout the video conferencing process. And you can select your favorite videos and photos to change your webcam background.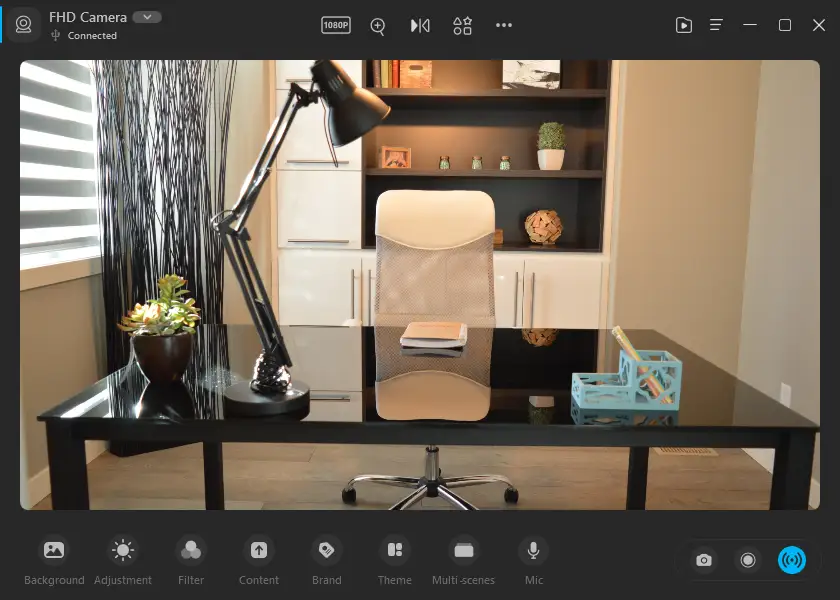 😞 Cons:
The free vision has a watermark
If you want the best of both worlds, you can connect FineCam as an HD webcam to Zoom or Skype to make a better video conference.
Conclusion
Overall, both Zoom and Skype are great options for video conferencing, but Zoom is generally considered to be the better option for larger meetings and offers more features than Skype. Skype is better suited for personal use and offers a simpler interface. Ultimately, the choice between the two depends on individual needs and preferences.