Do you love singing along to your favorite songs? Do you want to create your karaoke tracks and videos with lyrics? Do you want to share your karaoke skills with the world or just have fun with your friends and family?
This post is for you. In this post, I will show you how to make a karaoke video with lyrics in a few easy steps, using either online tools or software.
Why You Make a Karaoke Video?
There are many reasons why you might want to make a karaoke video. Here are some of them:
Practice for a Performance
If you are preparing for a singing audition, a talent show, or a karaoke night, making a karaoke video can help you practice your vocal skills, improve your timing, and boost your confidence.
If you want to showcase your singing talent, express your creativity, or entertain your followers, making a karaoke video can help you reach a wider audience and gain more exposure.
You can upload your karaoke video to platforms like YouTube or TikTok, where you can also interact with other singers and music lovers.
Have Fun with Your Friends and Family
If you want to have a good time with your loved ones, making a karaoke video can help you bond over your favorite songs, have a friendly competition, or just enjoy some laughter and music.
How to Make A Karaoke Video with Lyrics (Step-by-Step Guide)
Making a karaoke lyrics video is not as hard as you might think. All you need is a song, a lyric video, and a tool to combine them. Here are the steps to follow:
Step 1. Choose a Song
The first step is to choose a song that you want to sing along to. You can pick any song that you like, but make sure that it is suitable for your vocal range, style, and mood.
You can find almost every song on YouTube, Amazon, and Spotify. You can also download the songs you want to make karaoke videos from the 14 free music download sites.
Step 2. Make a Karaoke Track
The next step is to remove the vocals from the original song track and leave just the instrumentals. This will make a karaoke track that you can sing over.
1. Download the karaoke songs from the Internet
The simplest way to get a song track that is only an accompaniment is to find and download it from the Internet. Websites like X-Minus can help find the karaoke track you want.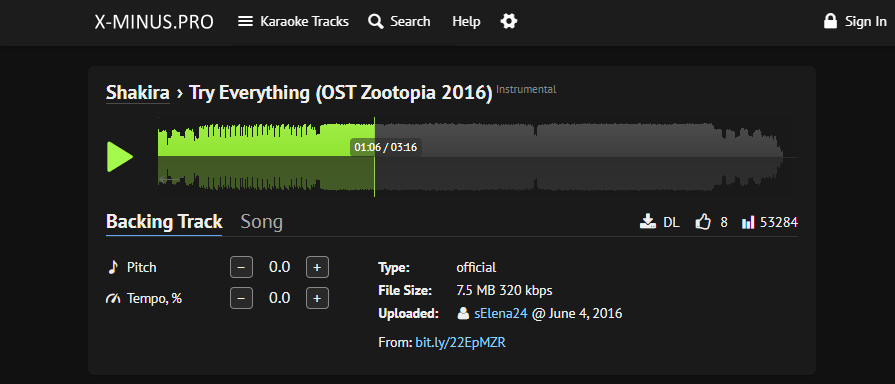 2. Use music editing software
If you have access to music editing software, such as Audacity, GarageBand, or Adobe Audition, you can use them to remove vocals from the song track.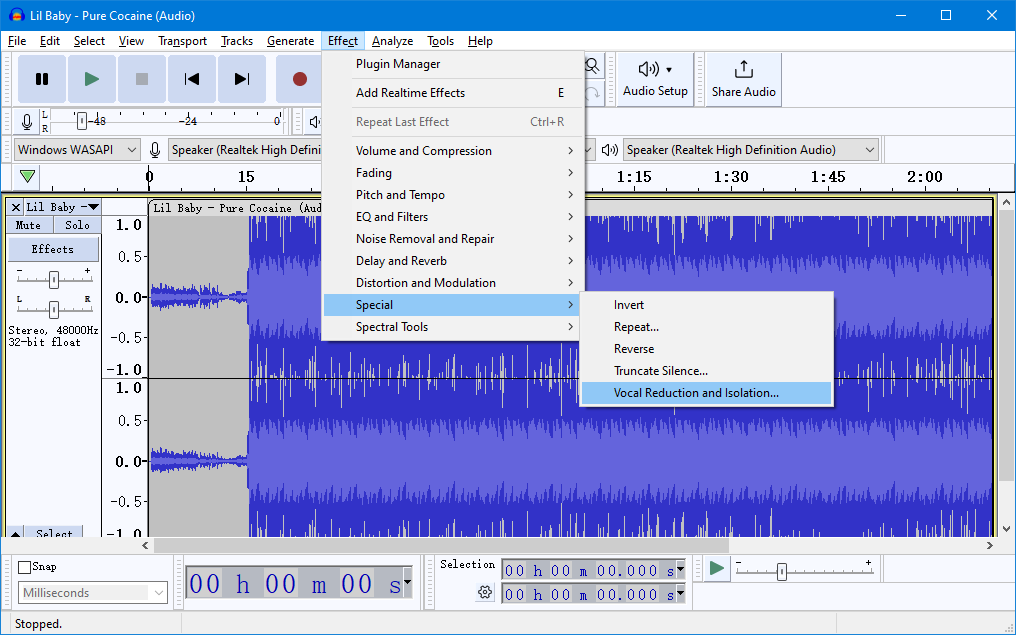 You can either use the built-in vocal remover feature or manually adjust the equalizer settings to reduce the vocal frequencies. However, this method may not work well for songs that have complex or overlapping vocals.
Check this guide that helps you remove vocals from a song in Audacity: [Easy Guide] How to Make a Karaoke Track for Free
3. Use online AI-powered vocal removers
You can also use online AI-powered tools that can separate the vocal and instrumental stems from any song without downloading any software.
Some of these tools are Lalal.ai, Moises.ai, and Splitter.ai. Vocal removers like Vocal Remover and Isolation and X-Minus can help you remove vocals from any song and download the tracks for free without sign-up.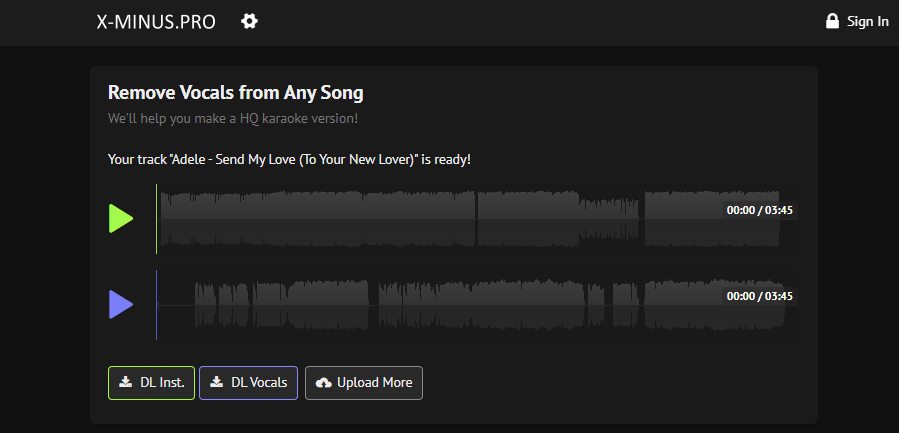 If you like finding and downloading songs from YouTube, you will need to remove vocals from YouTube videos before making a karaoke video.
Grab the top 9 easy and free YouTube vocal removers to help you do it in minutes.
Step 3. Prepare the Lyrics
You need to prepare the lyrics before making a video. You can find the lyrics on the internet and copy and paste them into a file like TXT. Or simply download the lyrics in LRC format for free from sites like Megalobiz and RC Lyrics Band.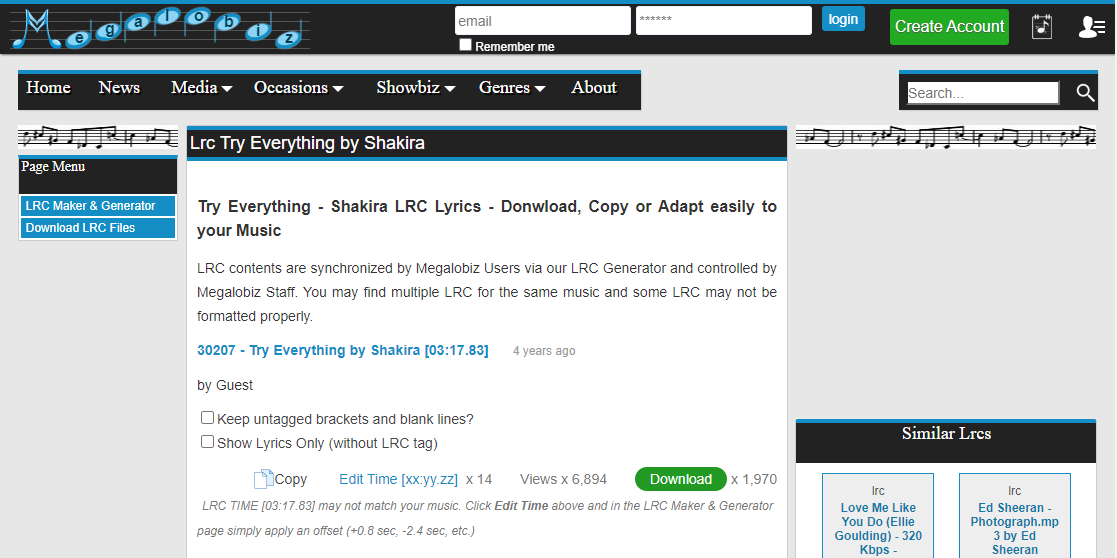 Step 4. Make the Karaoke Video
Finally, we'll start to make the karaoke video. You will create the video with scrolling lyrics in sync with the music. This will help you and your viewers to follow along and sing the correct lyrics.
1. Use video editing software
For Apple users, iMovie and MidiCo Karaoke Maker are great choices. You can also download popular video editors like Filmora or Adobe Premiere Pro to create a lyric video. And Karaoke Builder is a professional karaoke CD+G maker for PC users.
If you want to make videos exclusive to YouTube, you can use YouTube Movie Maker. It offers a free lyric video maker that is simple to use even for beginners.
This video shows you how to make a karaoke video with scrolling lyrics:
However, this method may take some time and effort, especially if you want to customize the font, color, size, and position of the text.
2. Use online tools
If you want a more convenient and fast way to create a lyric video, you can use online tools that can add custom text and animations to the background image or video.
You can use tools like Kapwing, and VEED.IO. These online video makers have various features and options to help you create a professional-looking lyric video.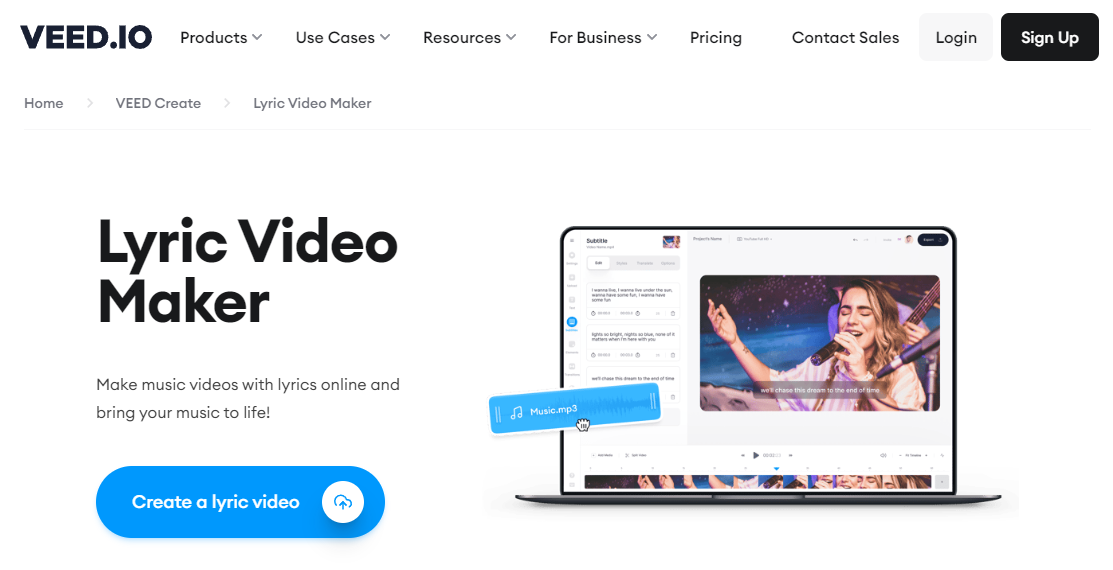 All you need to do is upload the song track and the background image or video to the tool, enter the lyrics, adjust the timing and style of the text, and download the lyric video.
Bonus Tip: How to Create AI Song Covers with FineShare Singify?
If you want to take your karaoke skills to the next level, you can also try to make AI cover songs with FineShare Singify, a new and innovative tool that can generate realistic singing voices from any text.
FineShare Singify uses artificial intelligence to synthesize human-like singing voices that can match the melody, rhythm, and emotion of any song.
Whether you want to use voices of singers like Justin Bieber, Billie Eilish, or Freddie Mercury, rappers like Eminem, Juice WRLD, or Drake, or your favorite characters from SpongeBob Squarepants, Family Guy, or Rick and Morty, Singify will satisfy you.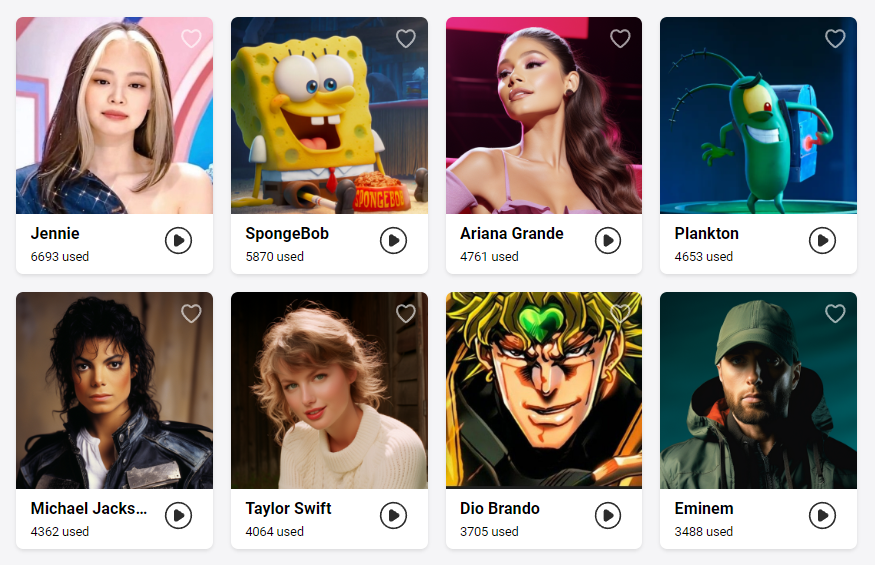 Highlights:
Easy to use for beginners
Provides abundant AI voice models
Natural-sounding vocal generation
Supports custom voice model creation
Various ways to upload audio
FineShare Singify can help you create amazing song covers that sound like your favorite singers, or even create your original songs. To use Singify, you need to follow these steps:
Step 1. Choose a Voice
The first step is to choose a voice that you want the AI to use. You can either use the existing AI voice models or submit your request for new models. You can even make your own unique and private models.
Step 2. Choose a Song
The second step is to choose a song that you want to cover or create. You can either search for a YouTube song video, record your singing with a microphone, or upload your local song track to the tool.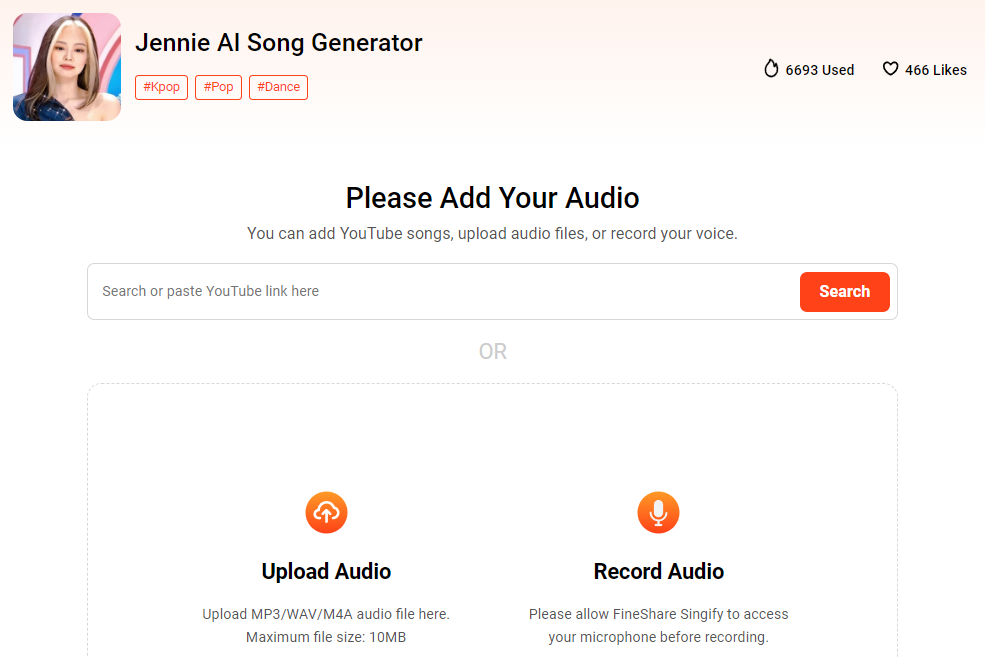 Step 3. Generate the AI Song Cover
The final step is to generate the AI song cover. You can either preview the AI song cover or download it as an MP3 file. You can also share the AI song cover with others or upload it to a platform like YouTube or TikTok.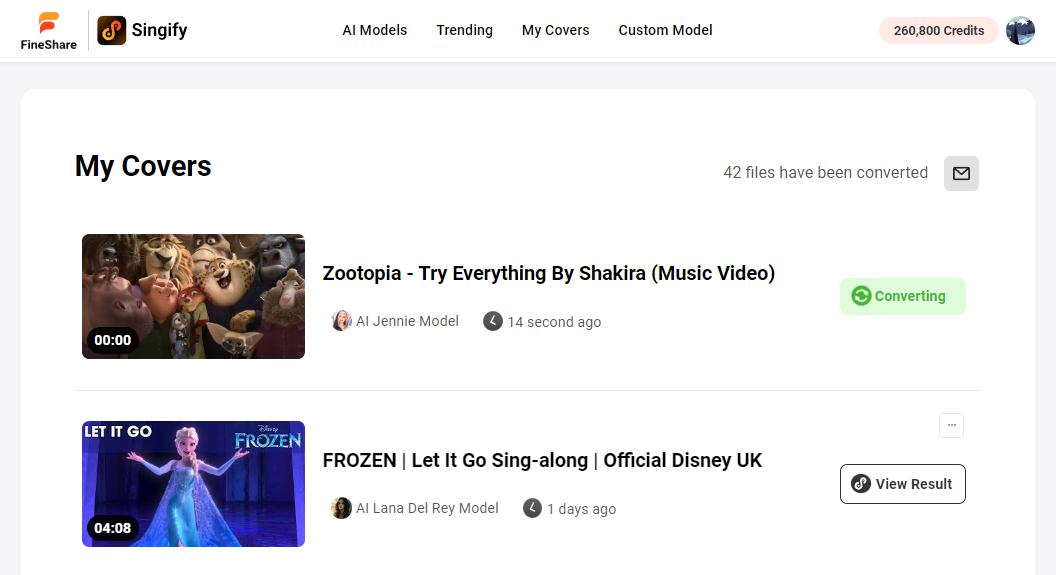 Conclusion
Making a karaoke video is a fun and easy way to express your love for music, practice your singing skills, and share your talent with the world. Now you know how to make a karaoke video in a few easy steps.
And try FineShare Singify, the innovative tool to make any AI covers with any voice. Thank you for reading and happy singing!