Work and life in 2022 have largely changed compared with the time before the pandemic. Everything can get done virtually and remotely. If you need to attend an online meeting via Zoom, Microsoft Teams, Skype, or Google Meets, you don't have to look for a quality webcam and buy it at a reasonable price.
In this article, we will share 3 free webcam apps and explain how to use your mobile phone as an up to 1080p HD webcam for your Windows PC step by step.
Part 1: Best Apps for Using Mobile as Webcam for Windows PC
You may find hundreds of webcams on the market. If you are short of budget, probably you may hardly buy a webcam with both great quality and low price. Otherwise, if you don't want to buy yet another gadget, you can use your mobile phone as a webcam on your Windows PC.
Many webcam apps exist to help you transform your iPhone or Android mobile phone into an HD webcam for free. Here is a list of great apps that can do you a favor to do that job on your Windows PC. (Most of them are compatible with Windows 7, 8, 10, and 11.)
1. FineCam Free – Up to 1080p
FineCam is a free yet comprehensive webcam app for iPhone that offers a dead simple connection between your mobile camera and your Windows PC. The free version of FineCam supports up to 1080p. FineCam works on both Windows PC and macOS and can use your Android and iPhone as a webcam.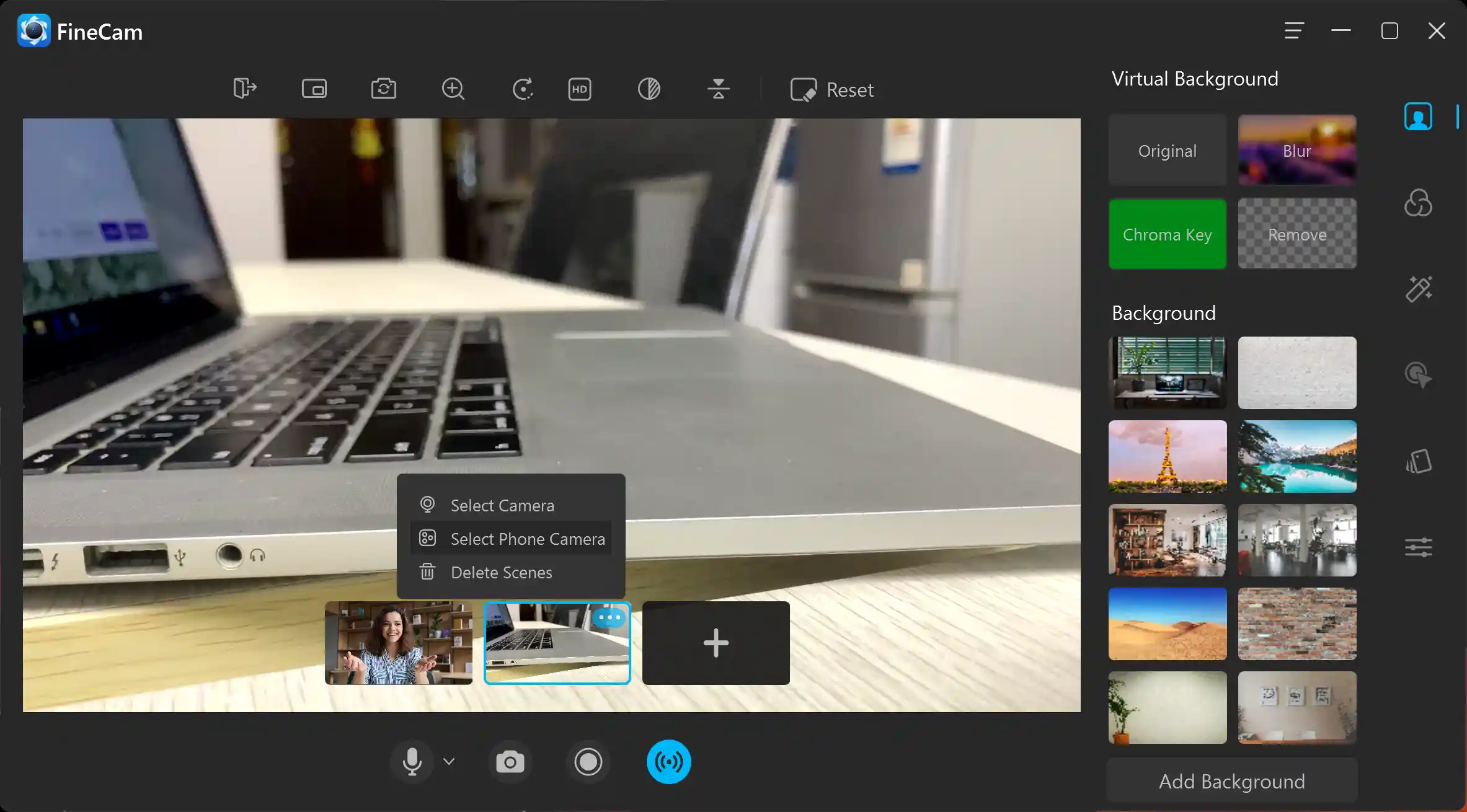 FineCam also allows you to switch between the rear and front cameras, and between landscape and portrait modes, mirror, rotate, and flip your webcam image. All for free.
2. DroidCam – Best for Android
DroidCam is one of the most downloaded webcam apps that work on both Windows PC and macOS. It works from the app and the desktop sides and can use your iOS and Android mobile phone as a webcam through Wi-Fi and USB. Its free edition supports up to 480p video.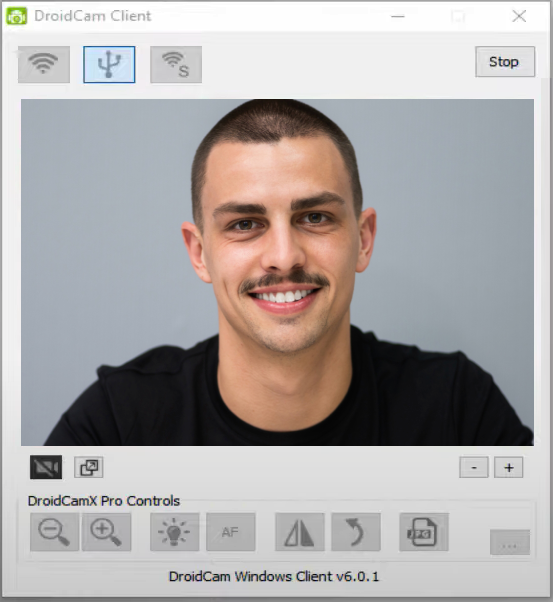 3. iVcam by e2eSoft
iVcam is a dedicated Mobile To Webcam app running on your Windows 10 and Windows 11 computer. This software works for iPhone, and Android mobile phones and gives you the best compatibility in the market. Furthermore, what we love iVcam most is its ability to adjust your mobile phone camera settings, which enables you to always look great in video calls.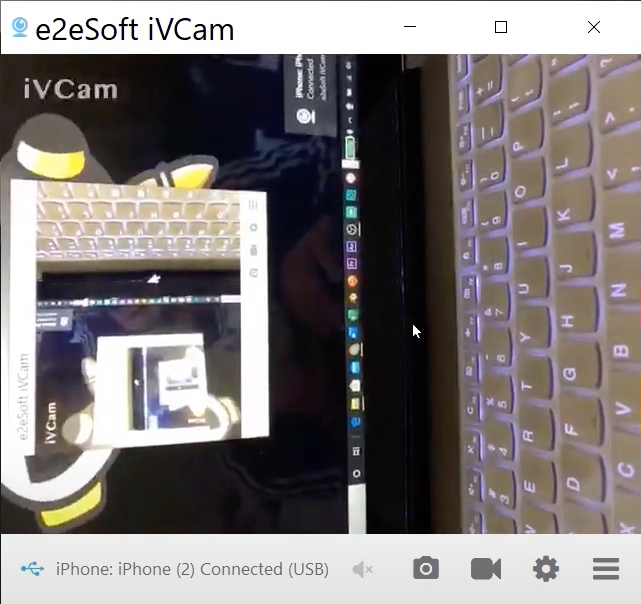 Part 2: How to Use Mobile as Webcam for Windows Step by Step
Using a mobile phone as a webcam on Windows PC is way easier than you think. You simply need to download the webcam app on your mobile phone and install a desktop client on your Windows computer.
That's it. Next, you can follow our dedicated manual steps to know the typical steps on how to connect your mobile phone camera to a Windows computer. (We will take FineCam as an example to explain the whole process)
Step 1. Download Webcam App
Download and install the FineCam app from App Store or Google Play Store on your iOS mobile device (Requires iOS 13 and later, supports iPhone, iPad, and iPod) or Android device (Android 5.0 and above).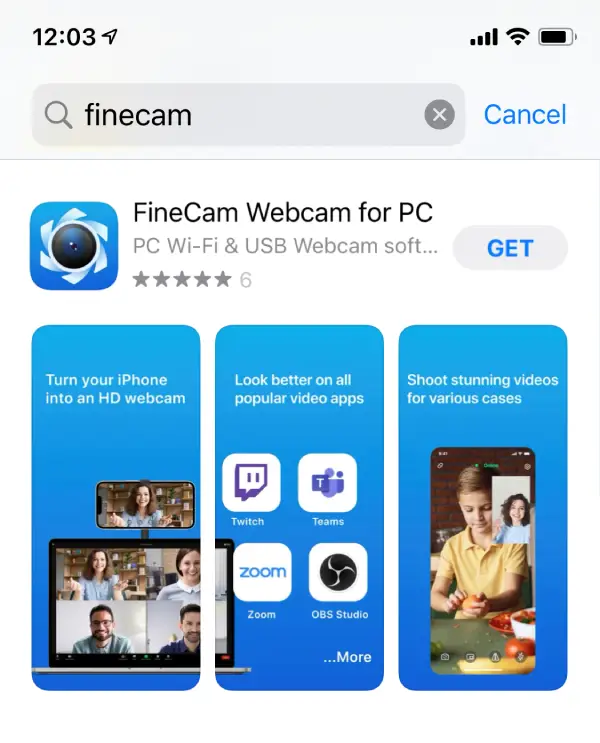 Step 2. Install Desktop Client on Windows PC
Click the button to download and install the desktop version.
Step 3. Connect using Wifi or a USB Cable
Run the FineCam app on your phone. Then follow the onscreen steps to connect your mobile phone to your Windows PC computer via Wi-Fi or USB.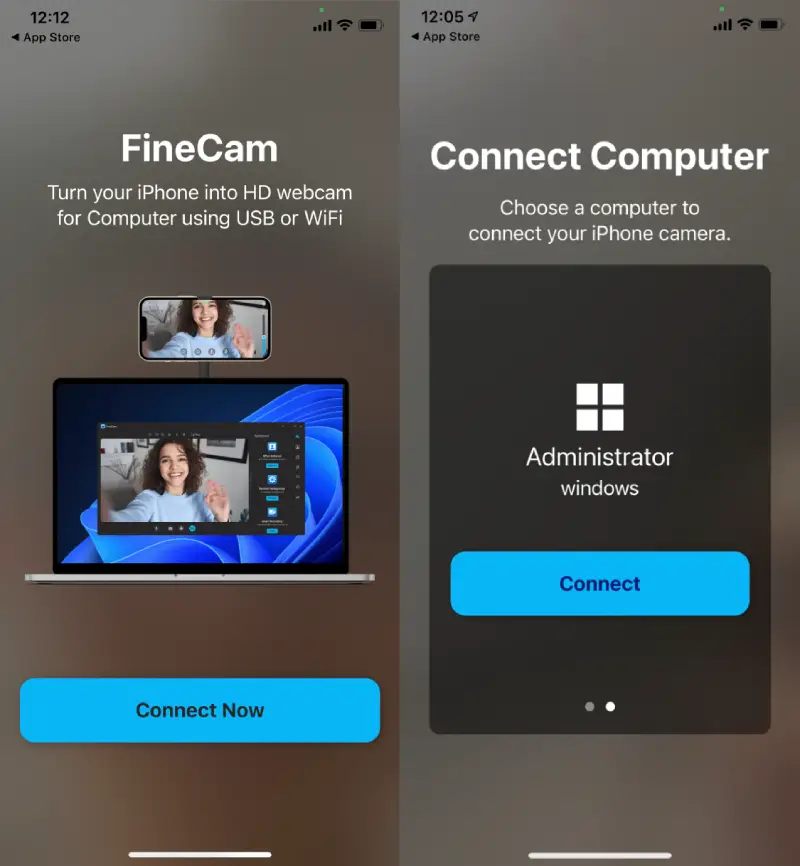 Step 4. Select FineCam as Camera Source to Use Your Mobile Phone As a Webcam
Start a video chat via Zoom, Skype, Discord, Microsoft Teams, etc., and select FineShare FineCam as the camera to use phone as a 4K webcam.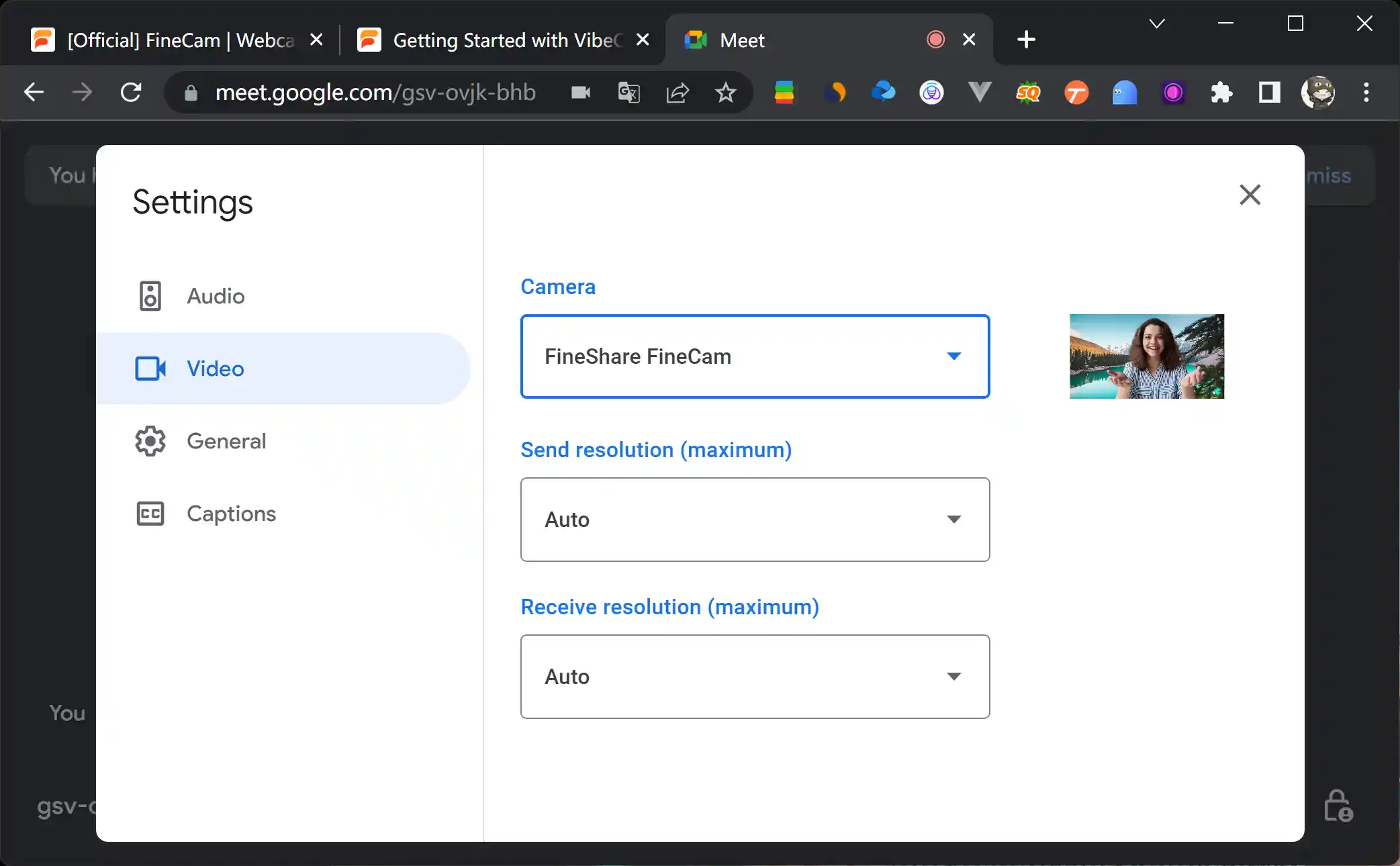 FineCam also allows you to control your iPhone camera on your computer freely, by zooming in/out, switching between landscape mode or portrait mode, turning the front or rear camera, flipping and rotating, and so on.
Conclusion
Now, do you know how to use your Android or iPhone mobile phone as your HD webcam on your Windows 10/11 PC computer? If you have any further questions, don't hesitate to leave a comment or contact us directly for asking help. At last, don't forget to download FineCam – the best-in-class Mobile Smartphone To Webcam app that helps use your mobile as a webcam and makes perfect video callings in Zoom, Google Meets, Discord, and more.
Look Superb in All Videos
FineCam is an AI-powered virtual camera for Windows and Mac. It makes you look better in Zoom, Teams, YouTube, makes video production easier, and tunrs your phone into an HD webcam. Get it for free.