Are you looking for some ways to hide your identity on Roblox? Voice changer can change your voice from male to female and vice versa or you can create a custom voice.
If you want to hide your identity, a voice changer is a good choice. Read this post and get the 3 best voice changers for Roblox
3 Best Voice Changers for Roblox
#1. FineVoice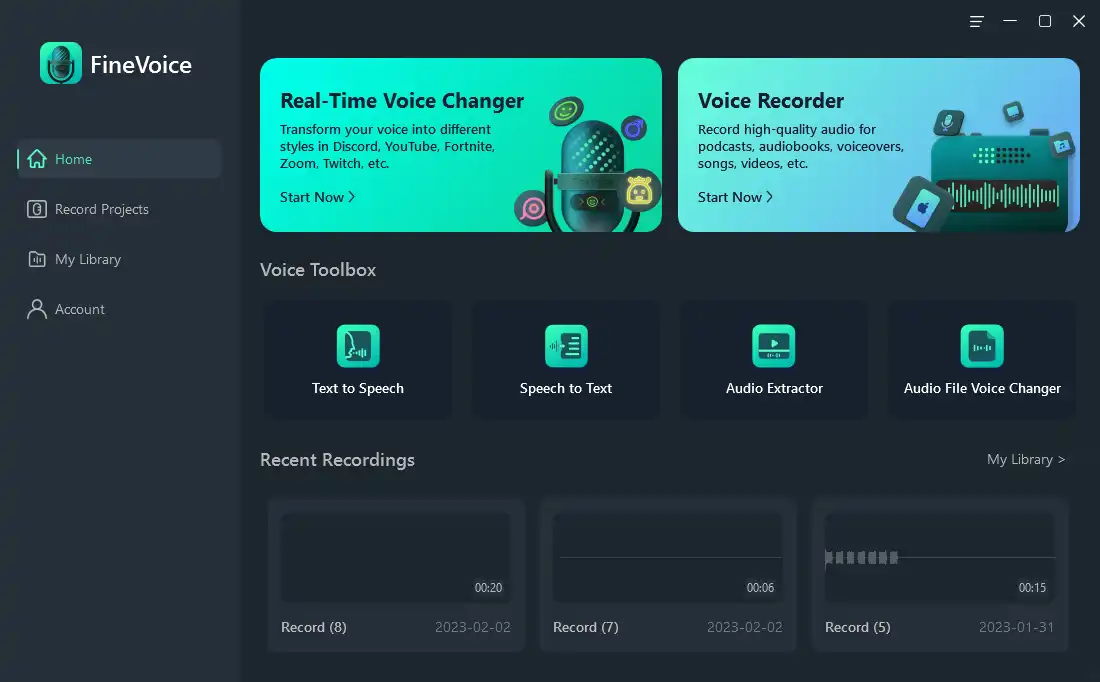 If you want the best voice changer for Roblox, you got to try FineVoice. This software has a clean and simple interface that is best for beginners. Change your voice in a few steps.
It's a powerful voice-changing software that can change your voice in various games including Roblox, Fortnite, Discord, and more.
Whether you want to sound like a male, female, kid, Minions, or robot, FineVoice has many sound effects to choose from.
Features:
Easy interface and high performance.
It can change your voice in real time.
It's compatible with all other voice chat platforms.
It offers 30+ voice sounds and 200+ sound effects for users.
You can create a custom soundboard by uploading any audio files.
Create your custom voice with 28 audio effects like delay, reverb, echo, etc.
Record multiple audio sources with high-quality audio.
#2. Clownfish Voice Changer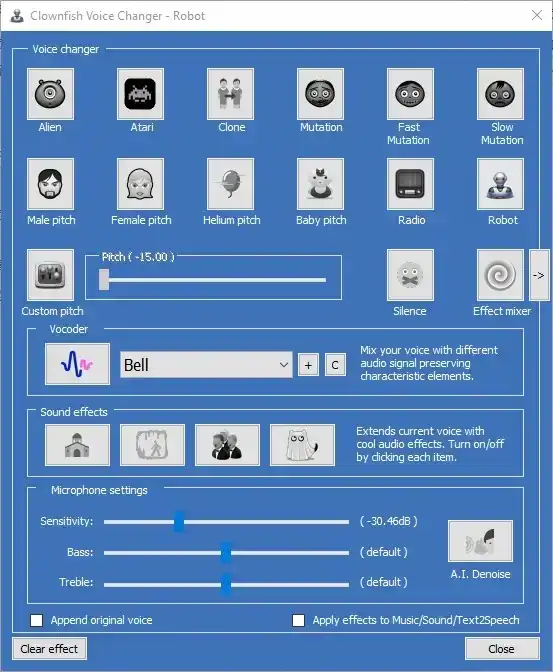 Clownfish Voice Changer is a system-level program that can be used as a voice changer for Roblox. Hence, there's no need to set it as an input audio device in every chat platform. This program supports various Windows versions, Mac, Android, and iOS.
Features:
Low CPU usage will not interfere with other applications.
It only offers 12+ voice effects including alien, clone, baby, etc.
It allows you to mix up different voices to generate a new effect.
#3. Voicemod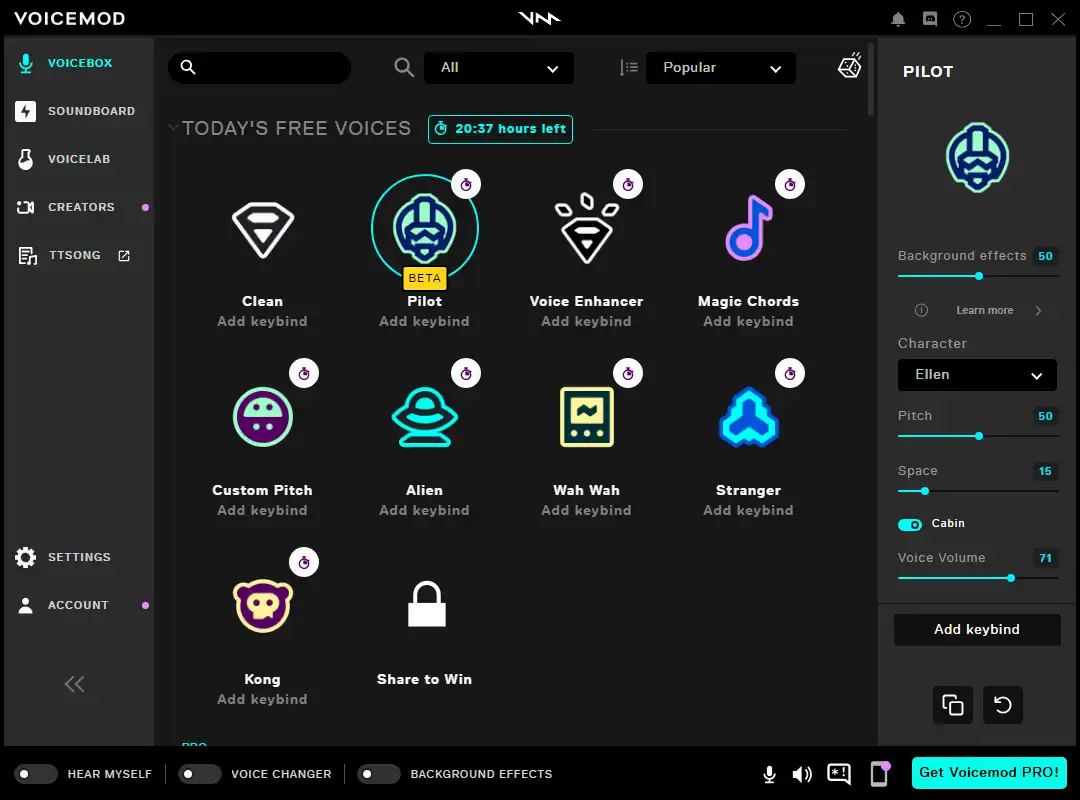 Voicemod is another voice changer for Roblox that works on Windows. It adds real-time voice changing and custom sound effects to a variety of game and communication applications.
Features:
The autotune feature allows you to play the song of your choice when you're enjoying a game such as Roblox.
It's a real-time voice changer.
It offers various voice effects including a male, female, baby, robot, alien and more.
It supports removing background noise from your microphone.
Read this post to find out more voice changers: 15 Best Free Voice Changers and Plugins for PC, Mac, Android, and iOS
How to Get Voice Chat on Rolox?
Roblox has a voice chat feature that you can talk with friends and other players, which enhances the gaming experience. You must be 13 years old or older to be able to access this feature.
Before discussing how to get voice chat on Roblox, you need to enable voice chant on Roblox.
Follow the steps below to enable Roblox's voice chat:
Step 1. Launch Roblox on your Windows and sign in to your account.
Step 2. Click the Settings icon and select Account Info.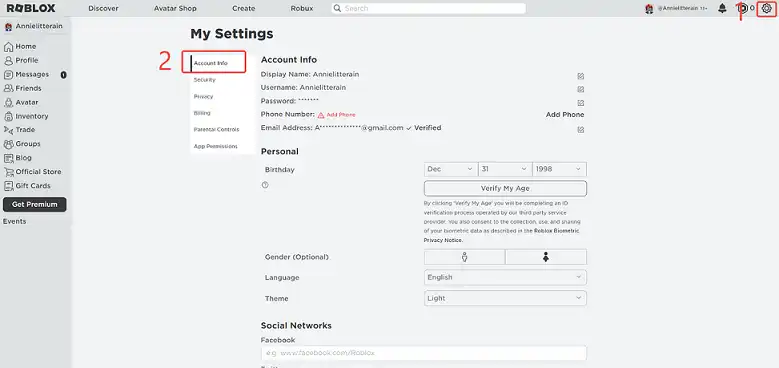 Step 3. Click Add Email and verify your email address.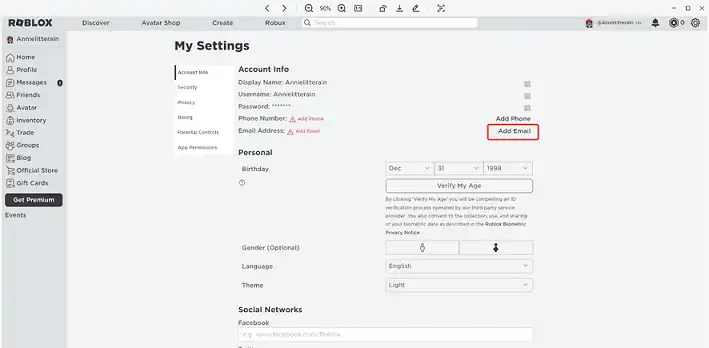 Step 4. Click Verify My Age and follow the on-screen instructions to complete verify age.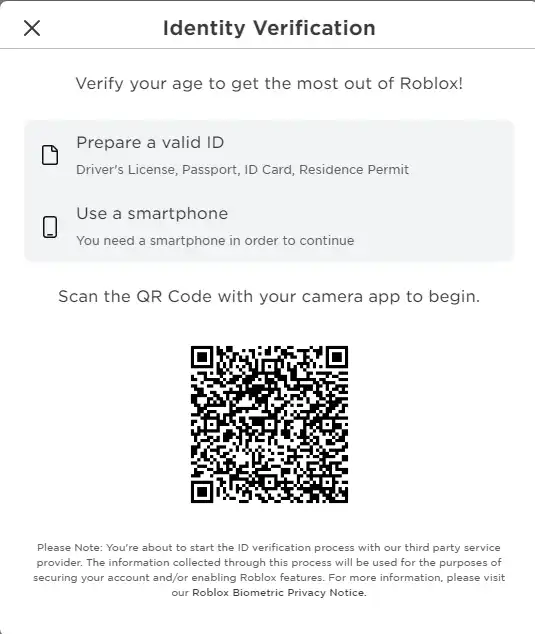 Step 5. Click Settings > Privacy, and toggle on Enable Voice chat.
That's how to enable voice chat on Roblox, now voice chat should be available on Roblox.
How to Use Voice Changer for Roblox?
In this part, we share with you how to use a voice changer for Roblox. We highly recommended FineVoice which can change your voice in real time.
Follow the steps below:
Step 1. Download and install FineVoice on your Windows computer.
Step 2. Open FineVoice and click Real-Time Voice Changer. Select the microphone and speaker you want to use for Roblox.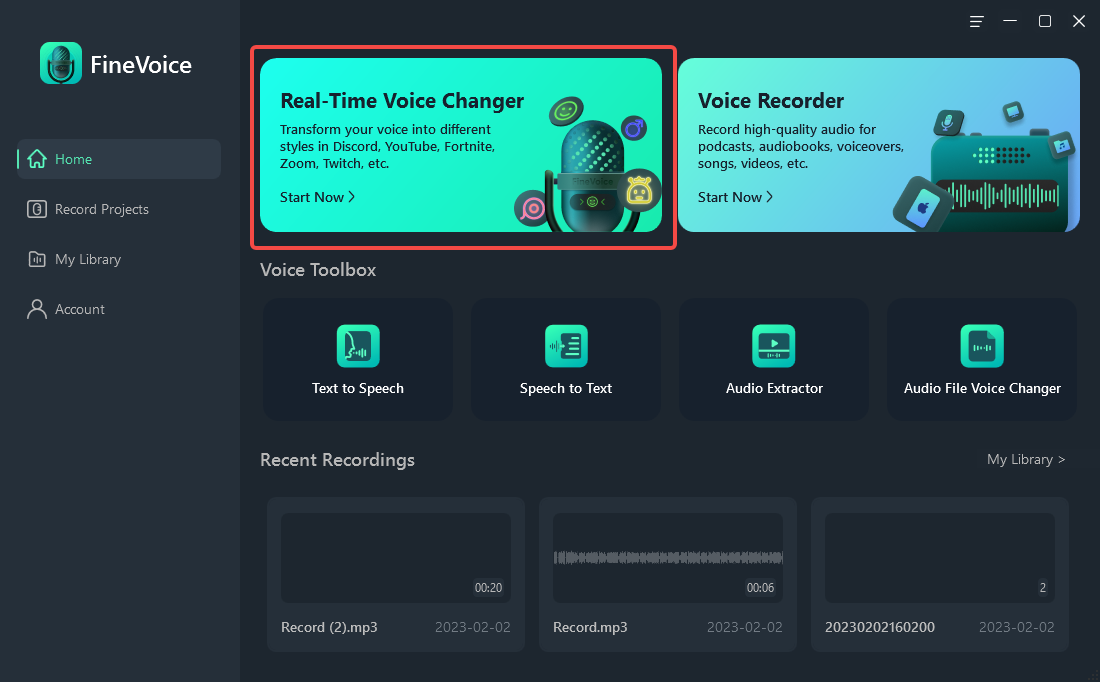 Step 3. Make sure to turn on Hear Myself and Microphone. Then choose the voice effect you want to use.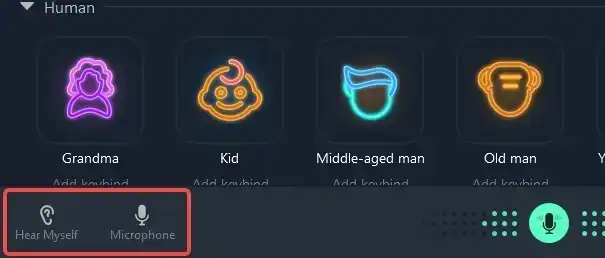 Step 4. Go to Roblox and click Settings and choose Voice changer Virtual Audio device as the default input device.
Conclusion
After reading this post, you have learned about the 3 best voice changers for Roblox. We hope you already know how to use the voice changer for Roblox. You can also create a special voice for your character in Roblox. Have fun with your friends!