Many people use Skype for messaging and video calls. If you are tired of the boring interface and are looking for new entertainment, you can try to use a voice changer. With it, you can make your voice sound like your favorite celebrity, cartoon character, monster, and so on, and play practical jokes with your friends and family on Skype.
As a result, we have rounded up the best free Skype voice changers in 2023 in this article. They are available for computers and cell phones respectively, so you can decide which one is best for you.
Best Free Skype Voice Changer for Windows: FineVoice
FineShare FineVoice is an all-in-one AI voice changer for Skype that works with Windows. It can add effects to your voice so that you can transform it into a cartoon character like SpongeBob SquarePants, Venom, or a robot.
When you can't find the proper voice effects for your Skype video or in your Skype chat, you can create a custom sound with FineVoice. You may also add several sound effects when you use Skype for video calls to express different emotions. With the help of FineVoice's numerous voice effects, you may instantly change your voice into different styles in real time.
Moreover, FineVoice can be used to record the call. It can also transcribe your lecture recording into text, saving you time and helping you better understand the content.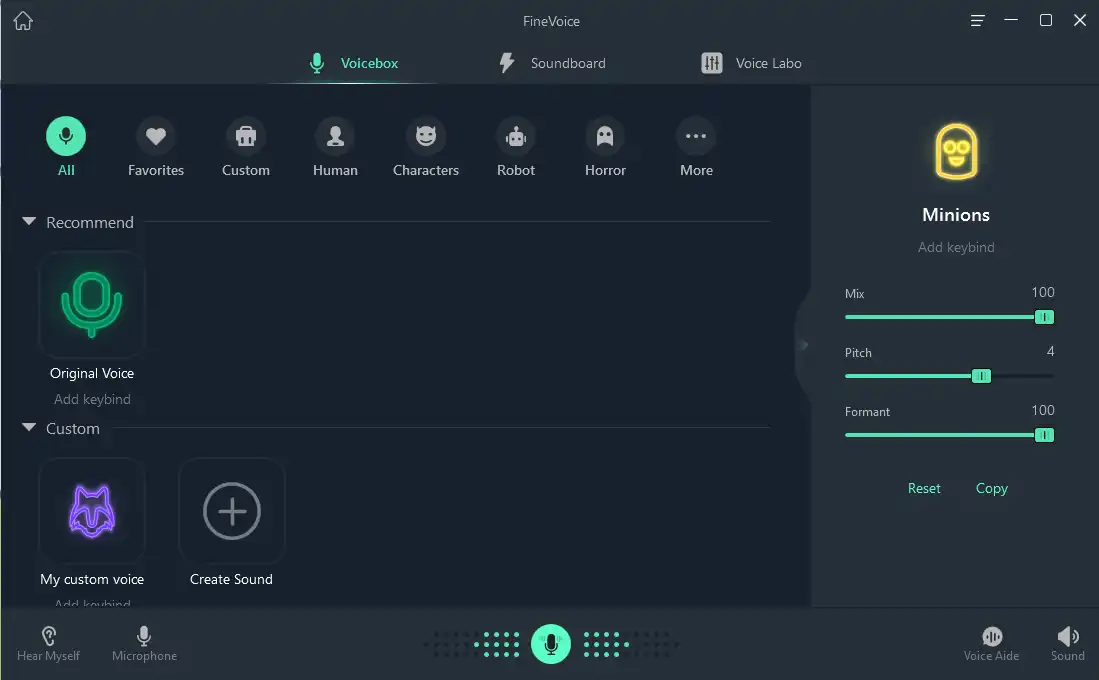 Features:
Real-Time voice changer
Capture sound from Skype, Zoom, Teams
Audio file voice changer
Separate recording skype audio
Speech to text/text to speech
Voice generator
Download and try FineVoice! It can add fun when you chat with your friends, and also make your Skype video with a more vivid and flexible voice.
Best Free Skype Voice Changer for Mac: Garageband and MorphVOX Junior
1. Garageband
Garageband is a Skype voice changer for Mac. It has a complete music library with 1000 pre-recorded melodies and 50 synthesized instrument sounds. With Garageband, you can advance from amateur to expert in creating and sharing music.
Garageband also has many voice effects, such as the ability to change your voice from male to female or into a monster. It can alter the vocal track as well as a variety of vocal types and vocal pitches. The most important thing is that it can be applied for free.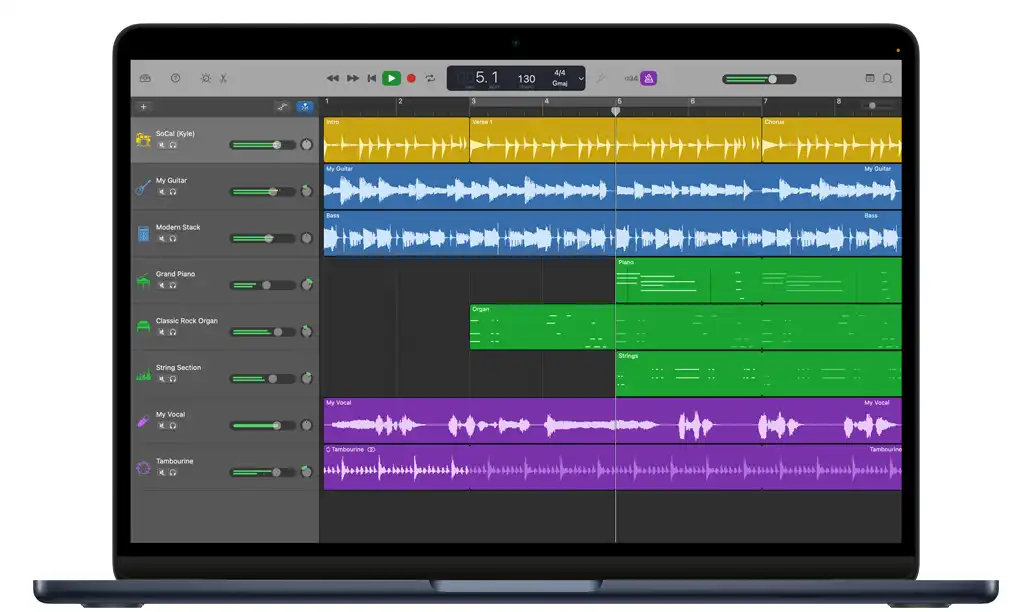 Features:
Multiple voice effects
Create original music projects
Record and edit vocals and other instruments
Edit and transpose music
MorphVOX Junior is another popular voice changer for Skype. It can change voice in real time. The MorphVOX Junior interface is very simple and easy to use. It's equipped with a variety of funny voice effects, you can change your voice and send these funny voice messages to your friends.
This voice changer can even make car squeals and drum sounds with the push of a button, mouse, or joystick button. What's more, you can apply these amusing and comical voices to YouTube videos or games together.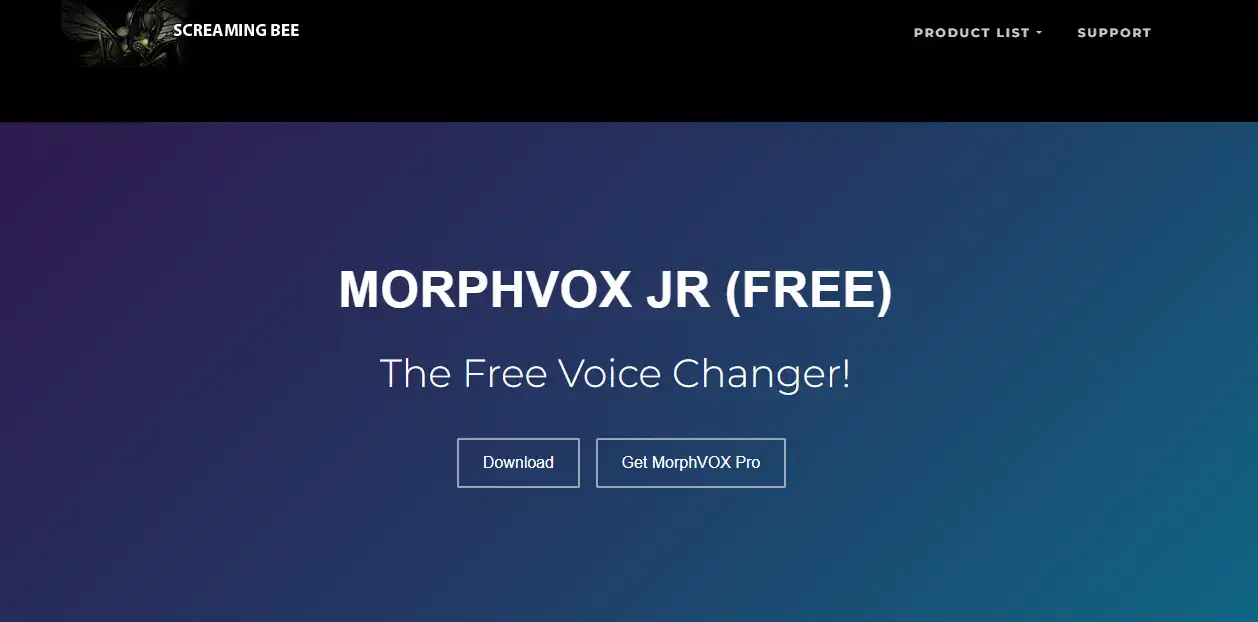 Features:
Numerous sound-changing effects
Simple user interface
Ability to remove background noise
Being recognized by your friends on a live stream or a posted video might occasionally be awkward. Because of this, some streamers will choose to use a voice changer to hide their identity to avoid being recognized by their friends.
Want to know more free voice changers? Read this article: 15 Best Free Voice Changers and Plugins.
Best Free Skype Voice Changer for iOS: Voice Changer Plus
Voice Changer Plus is arguably the most well-known voice changer for Skype among iPhone and iPad users. It's free, easy to use, and has a clean and tidy interface. You can choose and add different voice themes from its interface based on your needs.
Voice Changer Plus not only changes your voice but also allows you to record your voice. You can edit your voice recordings once you've modified your voice.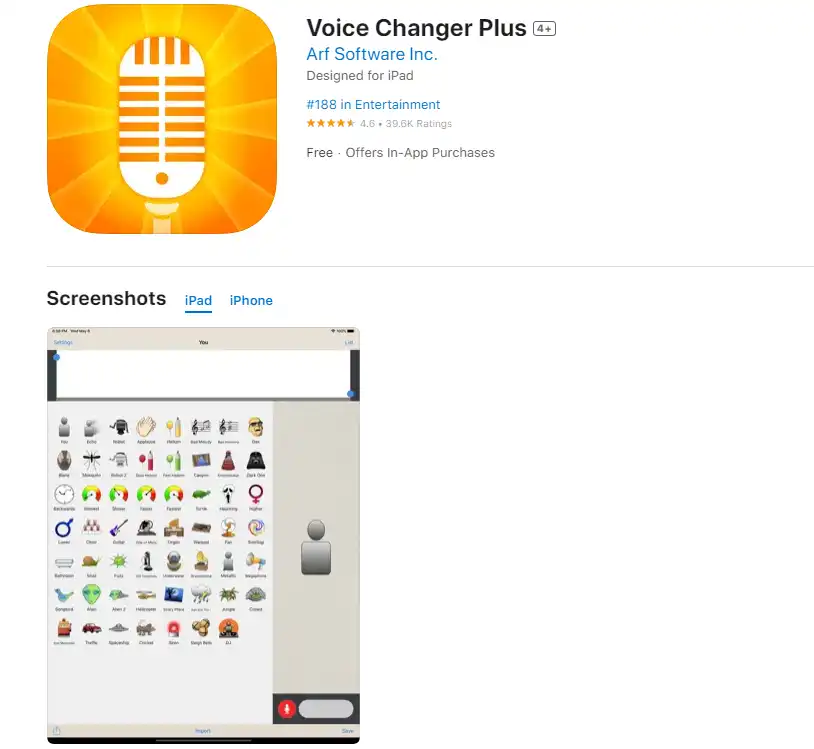 Features:
Multiple voice effects
Edit recorded audio
Voice recording
Save and share for free
Multiple voices playing the same recording
Best Free Skype Voice Changer for Android: Voice Changer With Effects
Voice Changer With Effects is a powerful and free voice changer for Skype, which is widely adored by Android users. There are dozens of incredible voice effects, as well as numerous unique voice themes.
You can change your voice to sound like Darth Vader, Optimus Prime, Helium, Robot or Alcoholic, etc. What's more, you can use these sound effects for your pre-recorded voices. You can save these funny video clips as phone ringtones or alarm clocks.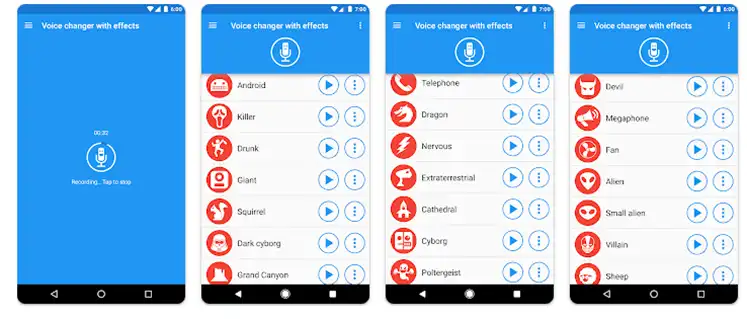 Features:
Real-time voice changer
Ability to convert speech to text
Use audio files as ringtones or shared them on social media
High-quality audio
Ability to create images with sound
Conclusion
Skype is a great way for you to communicate with your friends. If you want to bring fun to your life, you can download some voice changers to add interesting effects to your chats and skype videos.
You may change your voice and add different voice effects with these 5 voice changers for Skype that I recommend. Among these best free voice changers for Skype, you can find the ideal one for you.
Start with FineVoice best skype voice changer today and experience the fun your voice can bring you!
FAQs about Skype Voice Changer
1. Is Skype Voice Changer Safe?
There is no doubt that Skype Voice Changer is a completely safe and user-friendly voice changer application. If you need to use a Skype Voice Changer, we recommend you download it from the official website.
2. How Do I Change My Skype Voice From Male to Female?
Step 1. Install Skype and open it.
Step 2. Click on the Settings option next to your username and select the Audio and Video tab.
Step 3. Scroll down to the Microphone option and select FineVoice Microphone(FineVoice) in the Default communications device.