Do you play Valorant? The voices of the game characters are so cool. Want to DIY your voice in Valorant games? You are in the right place. In this post, we will give you the best voice changer for Valorant.
With this voice changer, you can modify your voice with no effort. Whether you want to change your voice from male to female or vice versa or prank your teammates, a real-time voice changer for Valorant can help you.
PART 1. 3 Best Real-Time Voice Changers for Valorant
Want to prank your teammates to make Valorant game funnier? Want to hide your voice with a girl's name? We pick 3 voice changers for you.
#1. FineShare FineVoice
You can use FineShare FineVoice to modify your voice in the gameplay.
FineShare FineVoice is easy to use without a learning curve. It is a girl voice changer for Valorant for there are preset female voice effects for Windows. You can use this anonymous voice changer to hide your identity.
FineShare FineVoice also offers character voices like SpongeBob, Chipmunk, and Minions. With a click, you can speak with your favorite characters from movies, anime, and cartoons. Moreover, it allows you to create any voices you like.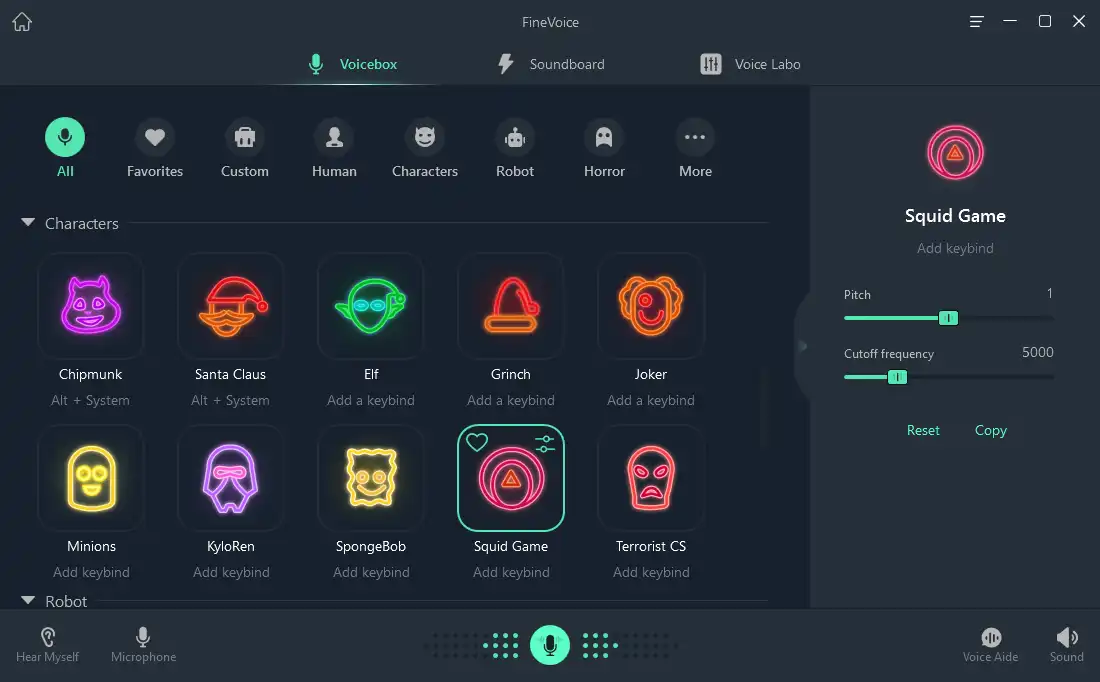 Features:
Simple and intuitive interface
30+ funny voice effects and 200 sound effects for live streams, games, chats, and meetings
High-quality voice recorderto capture sound from various sources
Powerful voice toolbox including voice generator, audio transcriber, audio file voice changer, and audio extractor
#2. Clownfish Voice Changer
Clownfish Voice Changer is a Valorant voice changer that also supports real-time voice changing. It works on a system level, so any application that uses your microphone or audio capture device will be affected. It is easy to install and use, and it supports Windows PC.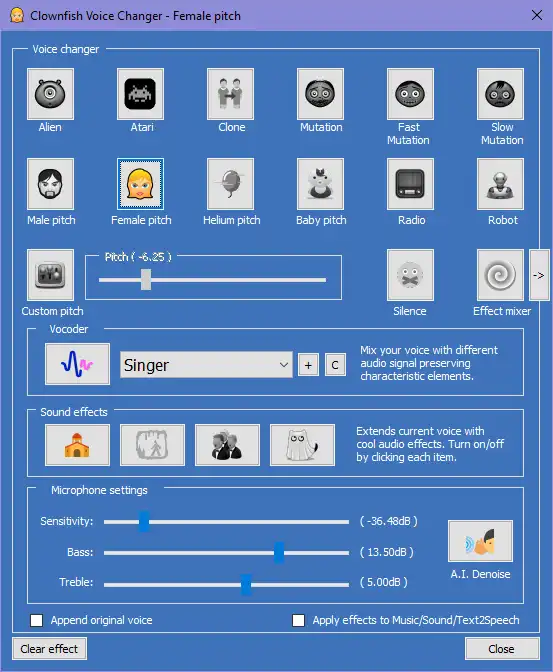 Features:
Clear voice changer interface
Offers voice effects such as girl, radio, alien, and robot, etc.
Provides sound players for soundboard in Valorant
Offers sound effects to add ambience
#3. Voxal Voice Changer
Voxal Voice Changer is a powerful, real-time Valorant voice-changing software. It modifies, changes and disguises your voice in any application or game that uses a microphone. It offers free and paid versions to meet your needs.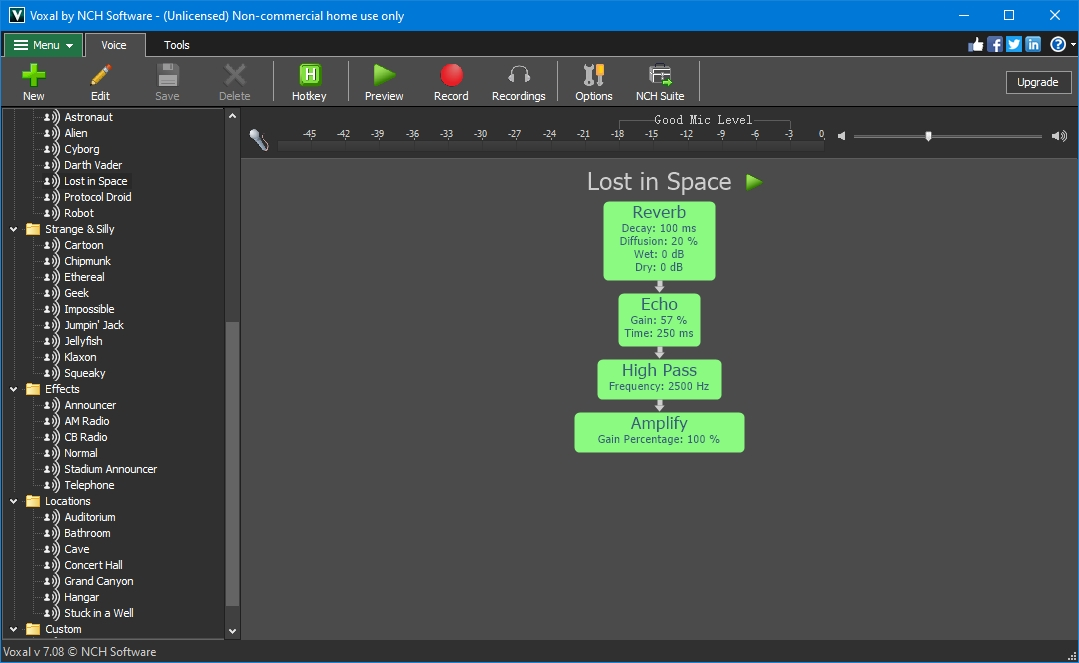 Features:
Easy to use with clear interface
Suppots Windows and MacOS
Dozens of vocal voice effects for gaming and streaming
Supports effects adding to existing files, custom voice effects creation, and add background noise effect adding
PART 2. How to Change Your Voice on Valorant
Changing your voice in FineShare FineVoice and applying this voice to Valorant is effortless. Simple clicks can make it happen.
Step 1: Download and install FineShare FineVoice.
Step 2: Launch FineVoice and open the Real Time Voice Changer.
Step 3: Configure your audio devices and explore the voices.
Step 4: Go back to Valorant. Click on the Valorant logo in the upper-left corner and click on Settings > Audio > Voice Chat.
Step 5: Click the Input Device box and select FineShare FineVoice Virtual Microphone from the list.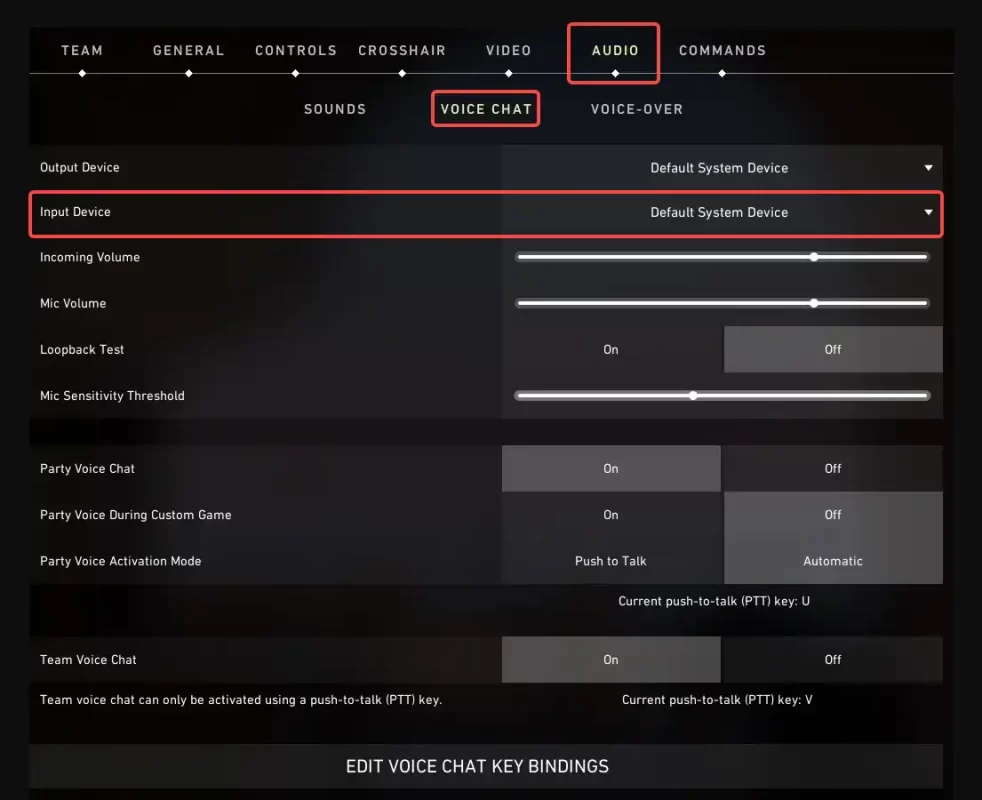 Bonus Tip: Play Sounds and Music on Valorant
Besides the voices, you can also play the sound clips of Valorant or any other music you like on Valorant to make the game funnier.
FineShare FineVoice is also a gamegirl soundboard for Valorant. It offers preset game soundboards and you can upload any audio files to DIY soundboards. FineShare FineVoice supports audio file importing in MP3, AAC, AC3, AMR, MP2, and WAV.
With the hotkeys you set, you can play them whenever you want in the game.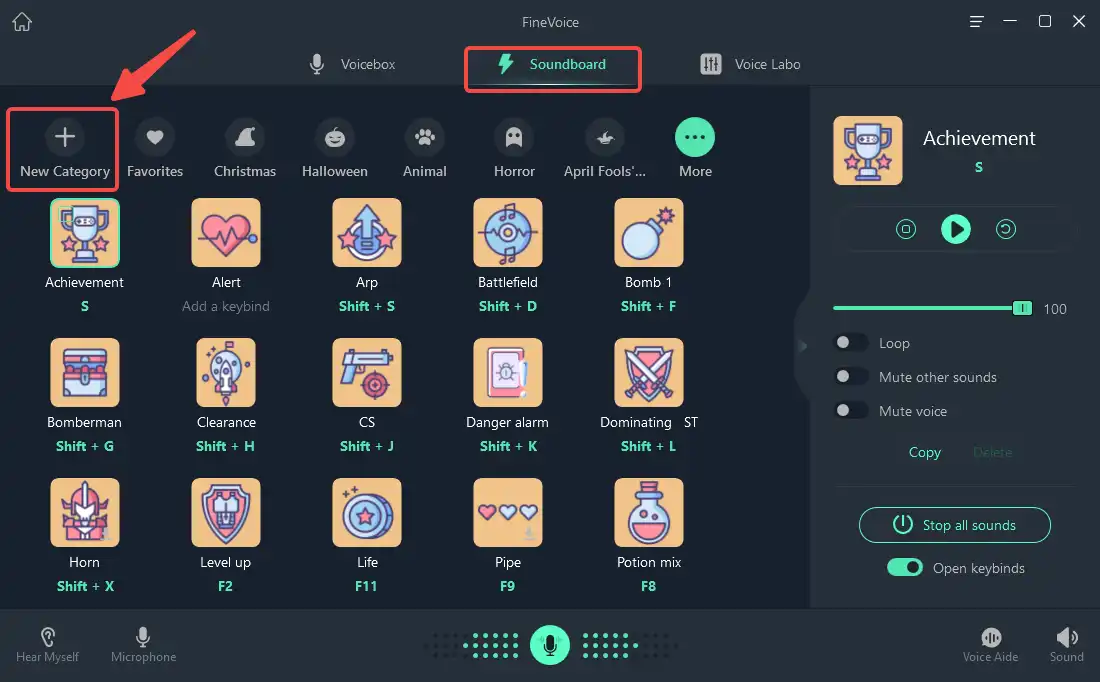 Have Fun!
Use the voices, sound effects, and music to have fun with your friends in Valorant.
Try FineVoice for Free
Powerful real-time voice changer for tuning your voice in gaming, streaming, and chatting. It comes with various voice & sound effects and supports creating custom voice. Get it for free.