VRChat is a popular online virtual world platform that enables users to communicate with others with user-created 3D avatars and worlds. In VRChat, you can choose your favorite character as your virtual body.
Some people use VRChat to joke with their friends and even deceive their friends. For this purpose, they'll choose a voice changer. This post will show you 4 VRChat voice changers that transform your voice and even add voice effects for your 3D avatar.
4 Best Voice Changers for VRChat
Here's a list of the 4 best voice changers for VRChat.
#1. FineVoice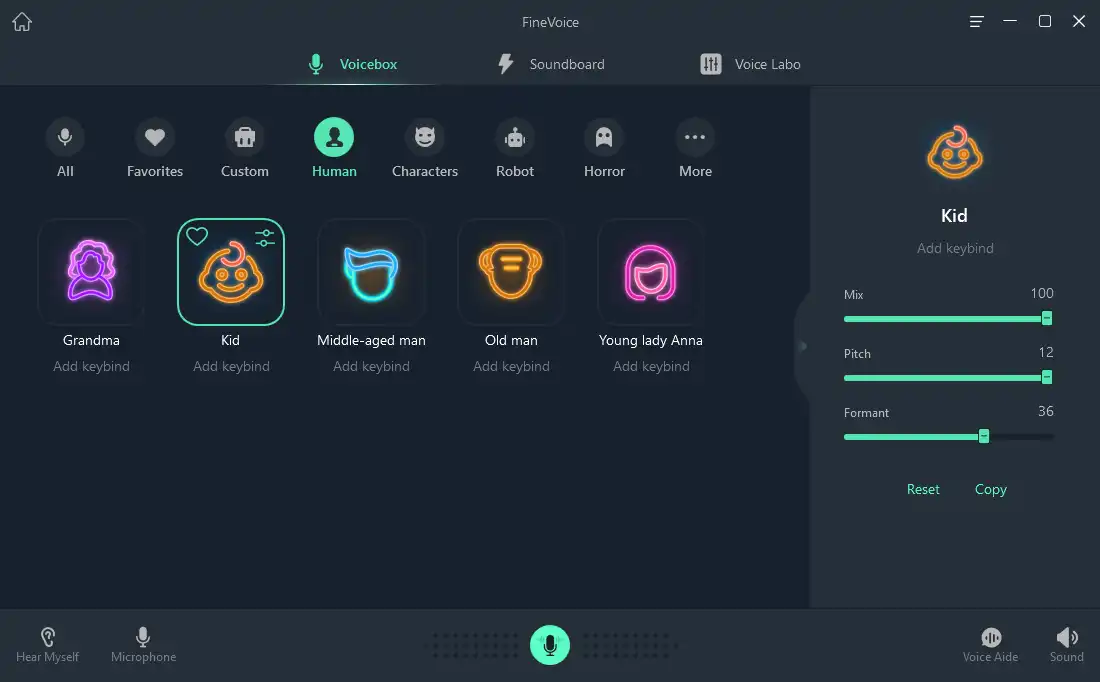 FineVoice is a real-time voice changer for VRChat. It includes a variety of voice effects such as male, female, kid, Minions, SpongeBob, Robot, Venom, and more.
It also supports changing your voice on other platforms like VRChat, Discord, Skype, and other popular platforms.
Besides, FineVoice is a powerful program and also be used to record voice, extract audio from your video files and change your audio file's voice.
Pros:
It can switch the male voice into a female and reverse it in VRChat in real time.
It gives you 30+ voice effects and 200+ sound effects.
It has a clean and easy-to-use interface.
With the Voice Labo, you can create custom voice effects.
Compatible with all your favorite apps.
Cons:
It only works on Windows.
How to use FineVoice to change your voice on VRChat?
Step 1. Download and install FineVoice. Then open it on your computer and click the Real-Time Voice Changer on the main interface.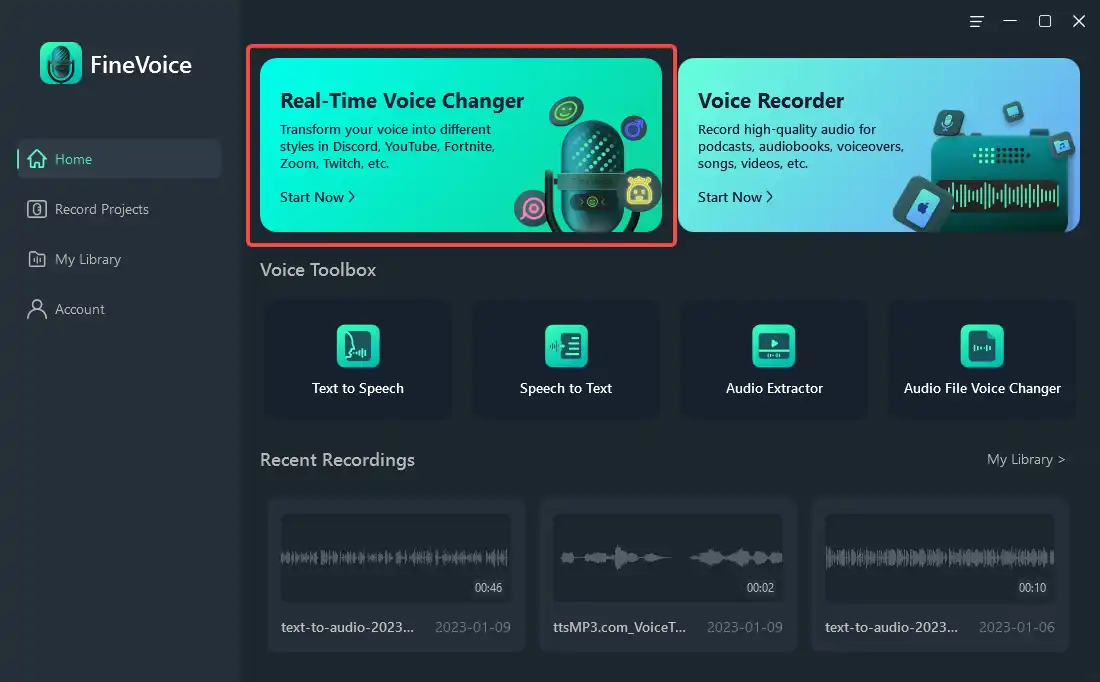 Step 2. Click Voice Aide and set the input and output audio devices.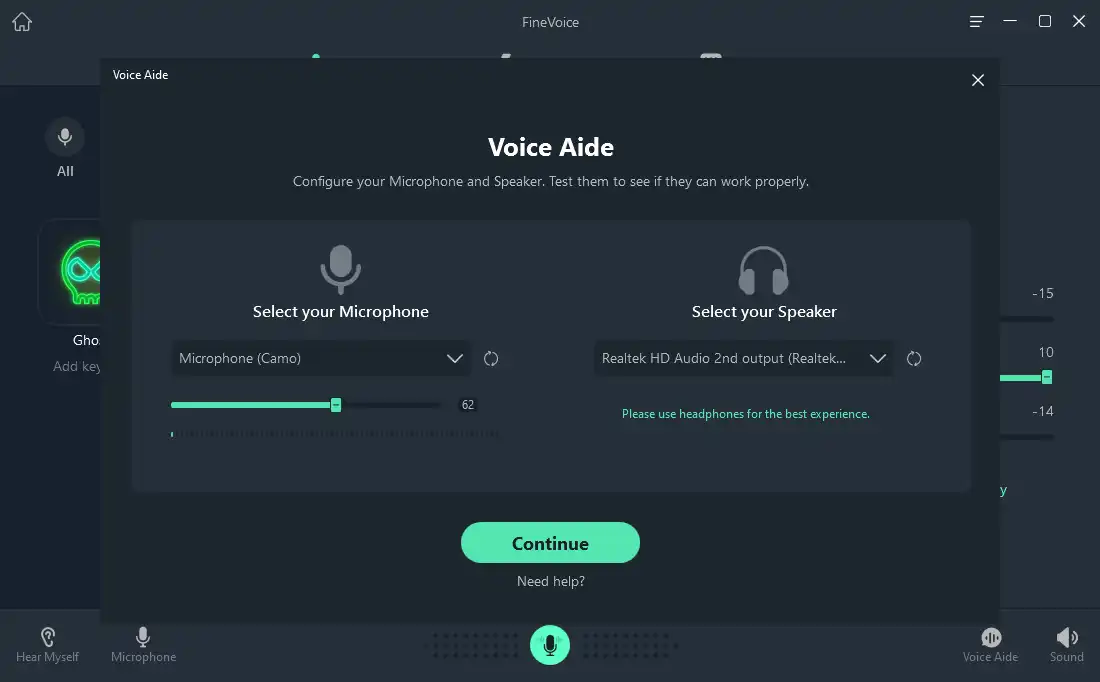 Step 3. Choose a voice effect you want to use on VRChat. Speak into your microphone and you can hear your modified voice.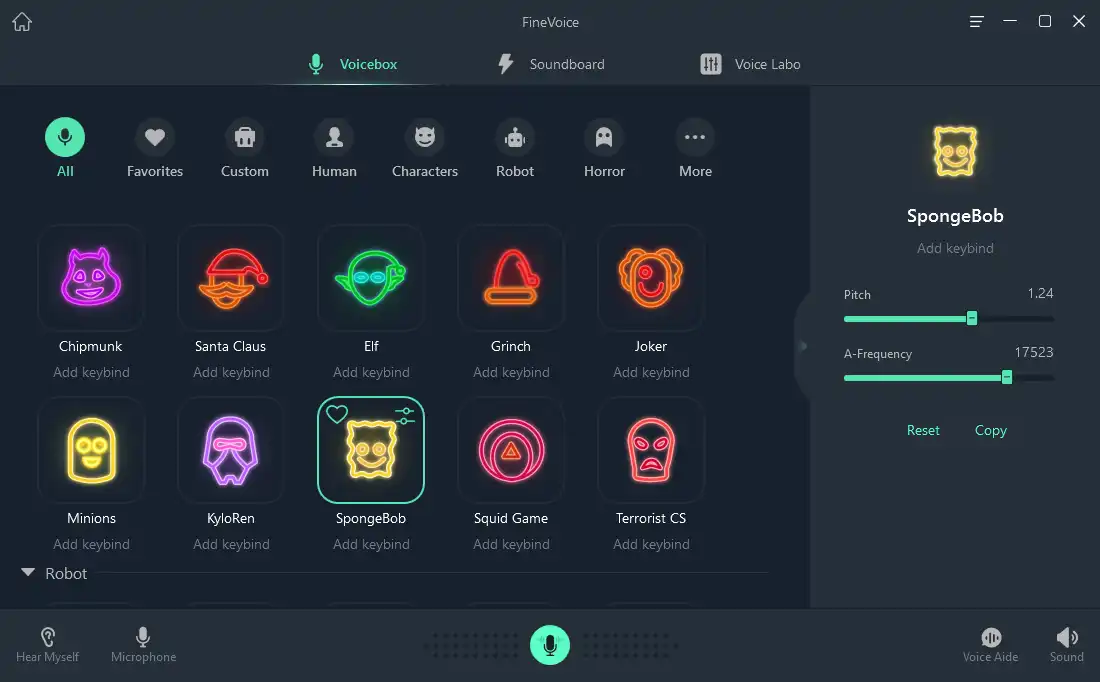 Step 4. Go to VRChat and click Settings. In the Microphone section, click on the arrow buttons until you see the FineVoice Virtual Microphone option.
Step 5. Close settings and go back to VRChat with the modified voice.
#2. Clownfish Voice Changer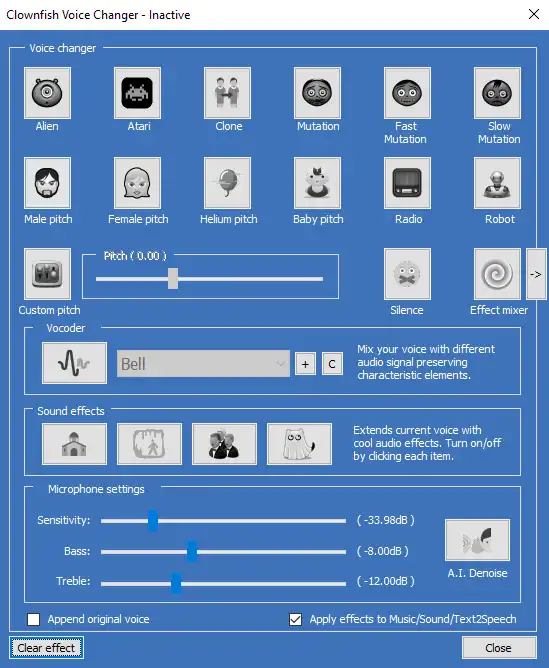 Clownfish Voice Changer is a simple and free VRChat voice changer that can make you sound like male, female, Aline, baby, robot, radio, mutation, etc.
In addition to VRChat, this software also supports the most popular apps including Skype, Discord, TeamSpeak, Twitch, and more.
Pros:
It's Free.
It's easy to install and use.
Cons:
Voice effects are limited.
#3. Voxal Voice Changer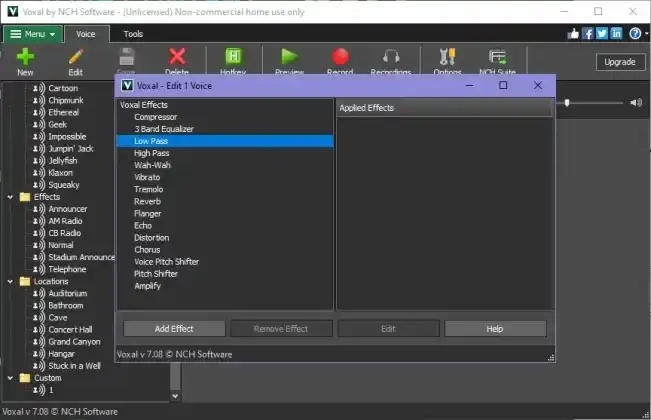 Another voice changer for VRChat is Voxal Voice Changer. It lets you change your voice in games, video, conferences, or any other platform. You can use it to set the tone, pitch, and volume of your voice.
Pros:
An intuitive interface.
Offers a variety of voice styles and effects to choose from.
It has low usage of CPU.
Cons:
It's only available for personal use.
#4. AV Voice Changer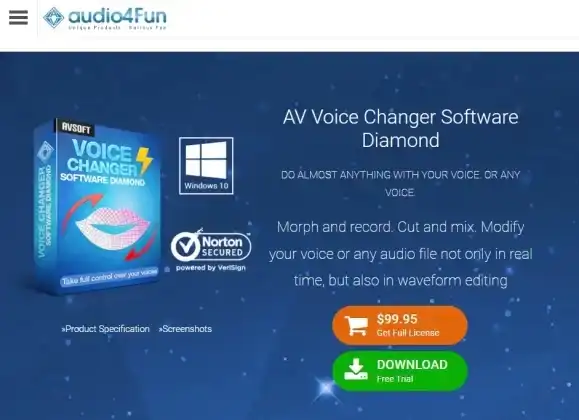 AV Voice Changer can be used for voice changing in VRChat, Twitch, Skype, Zoom, or whatever app you want to use. It's developed by Audio4Fun and uses advanced virtual driver technology. If you want your voice younger, older, or higher, AV Voice Changer is very suited for you.
Pros:
Supports 17 non-human voices and 30 voice effects and 70 background effects.
You can improve your voice by altering the pitch and timbre.
You can add effects to your voice as you like.
Cons:
Conclusion
We give you 4 VRChat voice changers in this post. With the VRChat voice changer, you can prank your friends or other players. Those voice changers make your chat more interesting. Now you can choose one to change your voice and have fun with your friends on VRChat.
Try FineVoice for Free
Powerful real-time voice changer for tuning your voice in gaming, streaming, and chatting. It comes with various voice & sound effects and supports creating custom voice. Get it for free.