Do you want to sound like the iconic Ghostface from the Scream movies? In this post, we'll show you the best Ghostface text to speech tools and how to use them.
You'll also learn where to find the best online Ghostface voice changer and how to make your soundboard with spooky sounds. Read on and get ready to scream!
3 Best Ghostface Text to Speech Tools
#1. FineShare FineVoice
If you want more control over your Ghostface text-to-speech tool, you might want to try FineShare FineVoice.
It's a desktop software that offers tons of text-to-speech voices in over 40 languages and languages, including Ghostface voice cloning.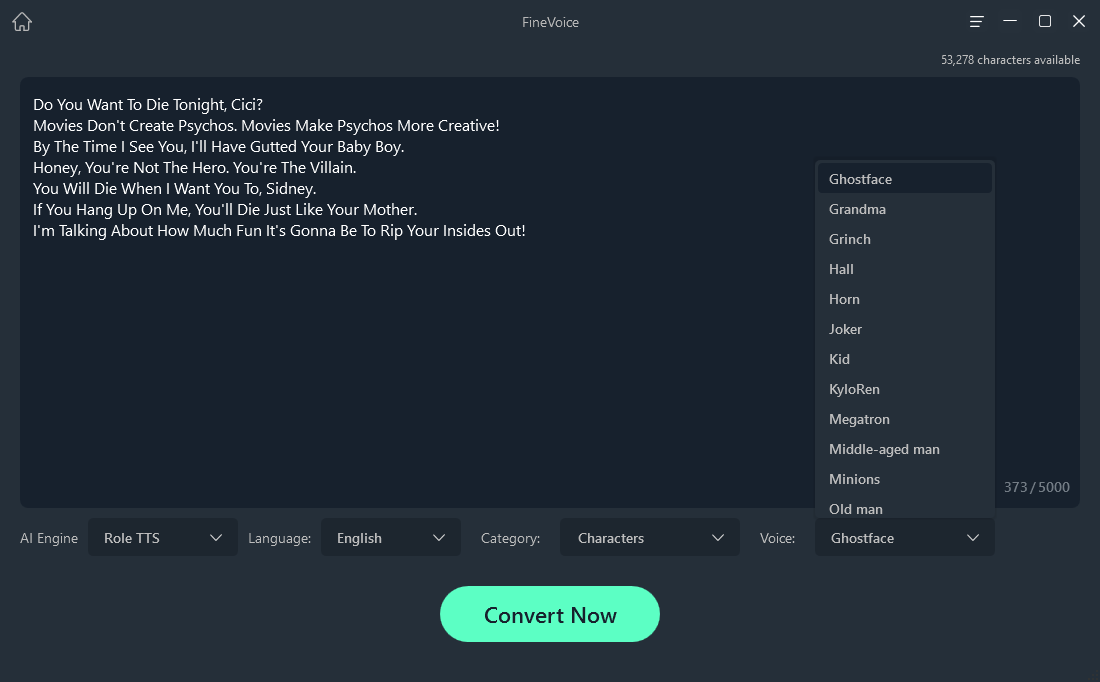 Pros:
Desktop software free to download
Large library of TTS voices from celebrities to characters
Voice effects like pitch shift, speed change, noise reduction, etc.
Record your voice or import audio files from your computer or cloud storage
Cons:
Requires installation and registration
Only has Windows version
#2. FakeYou
Want to find Ghostface text to speech online tools? Try FakeYou. It's an online deepfake voice generator that lets you convert your text to speech with the touch of a button.
You can use it to make audio and video from text and audio input. FakeYou is easy to use and works on any device.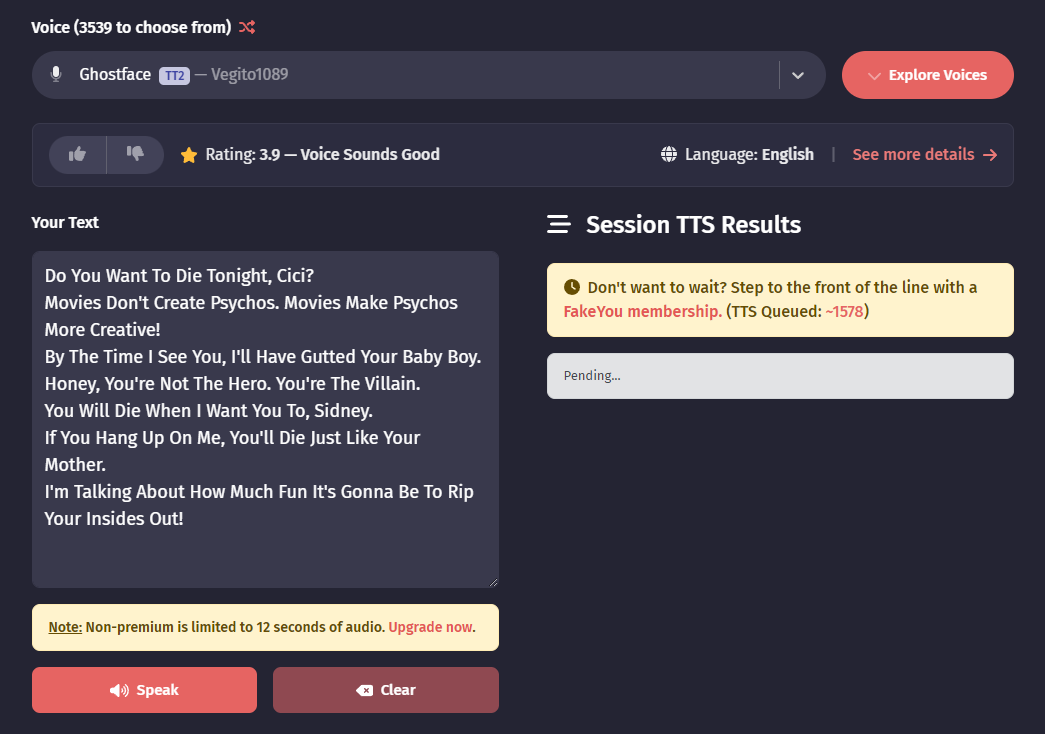 Pros:
Free to use
No software installation required
Over 3,000 voices in 8 accents
AI-generated audio download as WAV
Cons:
Long waiting time
Limited to 12 seconds per audio file for free accounts
#3. Uberduck
Uberduck is an online voice-generation platform that enables you to create personalized voiceovers with AI-cloning voices. Uberduck AI offers a filter to find the voice you want in different ages, genders, accents, styles, and moods.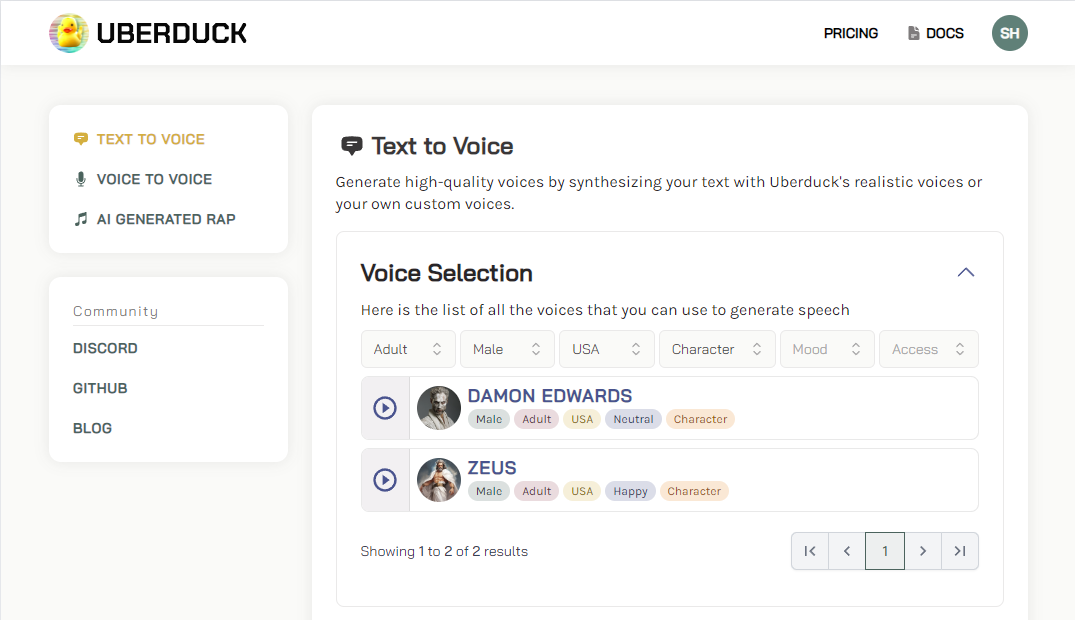 Pros:
Personalized voiceovers with AI-powered voices
Realistic-sounding voices for various purposes
Free trial and subscription plan
Cons:
Very limited AI voices to choose from
Server status not stable
Best Online Ghostface Voice Changer
#FineShare Online Voice Changer
FineShare Online Voice Changer is a free online Ghostface voice changer that lets you transform your voice into 110+ realistic voices of characters and celebrities using AI voice cloning.
You can use it to create fun and creative content for gaming, video production, vlogging, and more. You can choose from different voice effects, such as Chipmunk, Billie Eilish, Kylo Ren, and many more.
To use it, you just need to select a voice effect, record or upload your audio file, and download the changed audio.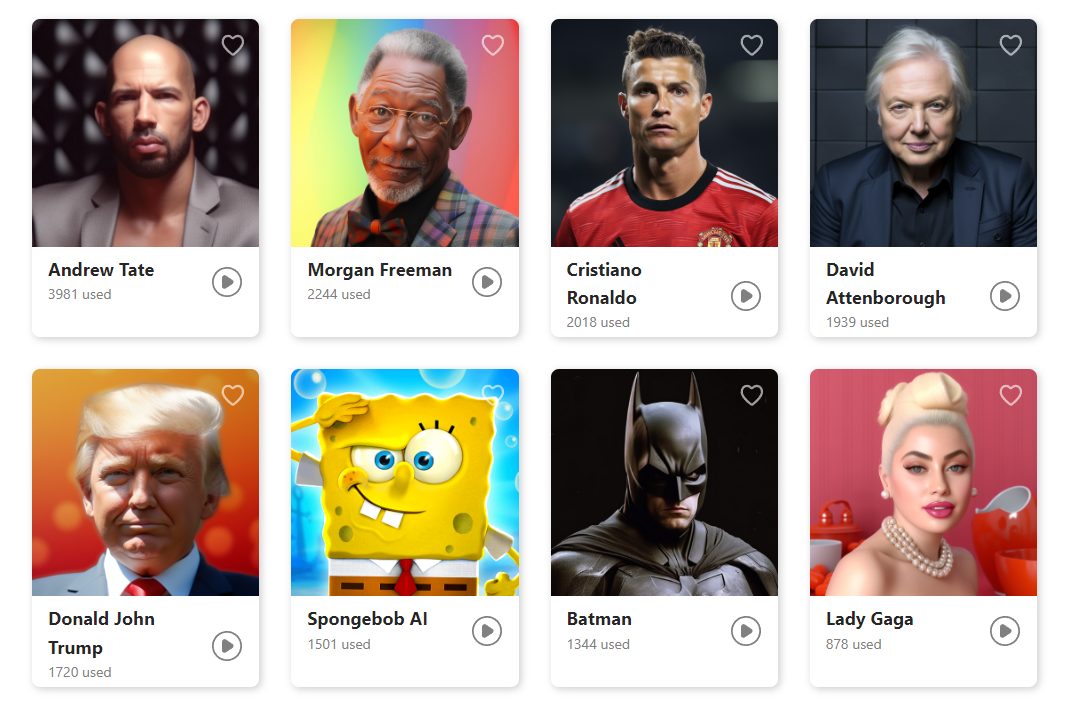 Pros:
110+ realistic voices
Free online tool
AI voice cloning
Flexible on any device
Easy to use and download
Cons:
Limited to 5 minutes per recording
No offline mode or cloud storage option
Who Is Ghostface? Who Voices Ghostface?
Ghostface is a fictional identity that is adopted by the primary antagonists of the Scream franchise.
It is a Halloween costume that was inspired by the Edvard Munch painting, The Scream.
Ghostface often taunts or threatens his victims by phone before stabbing them to death with a knife. He also asks them horror movie trivia questions and stalks them in a manner reminiscent of said films.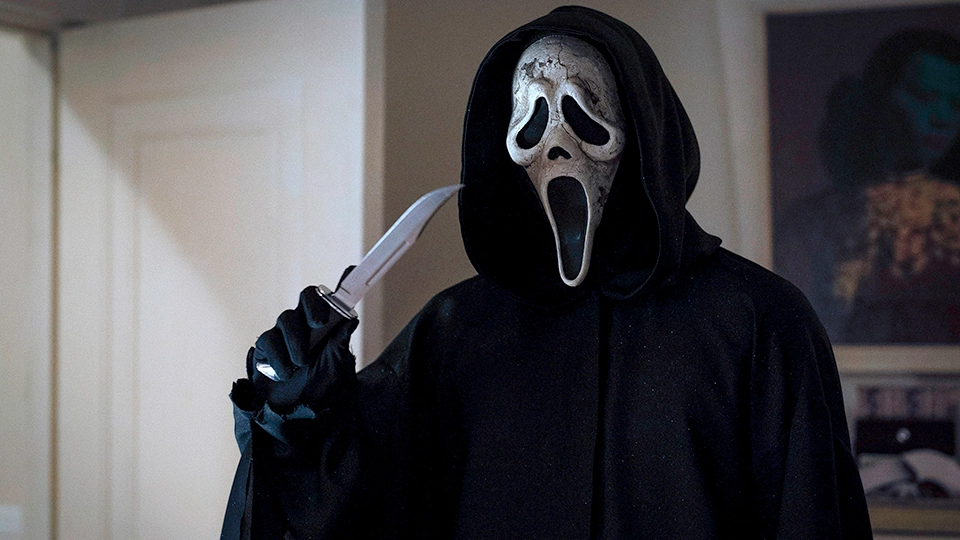 Ghostface is voiced by Roger L. Jackson in all appearances. He has appeared in six films so far, with more to come. He is one of the most iconic and popular horror villains of all time.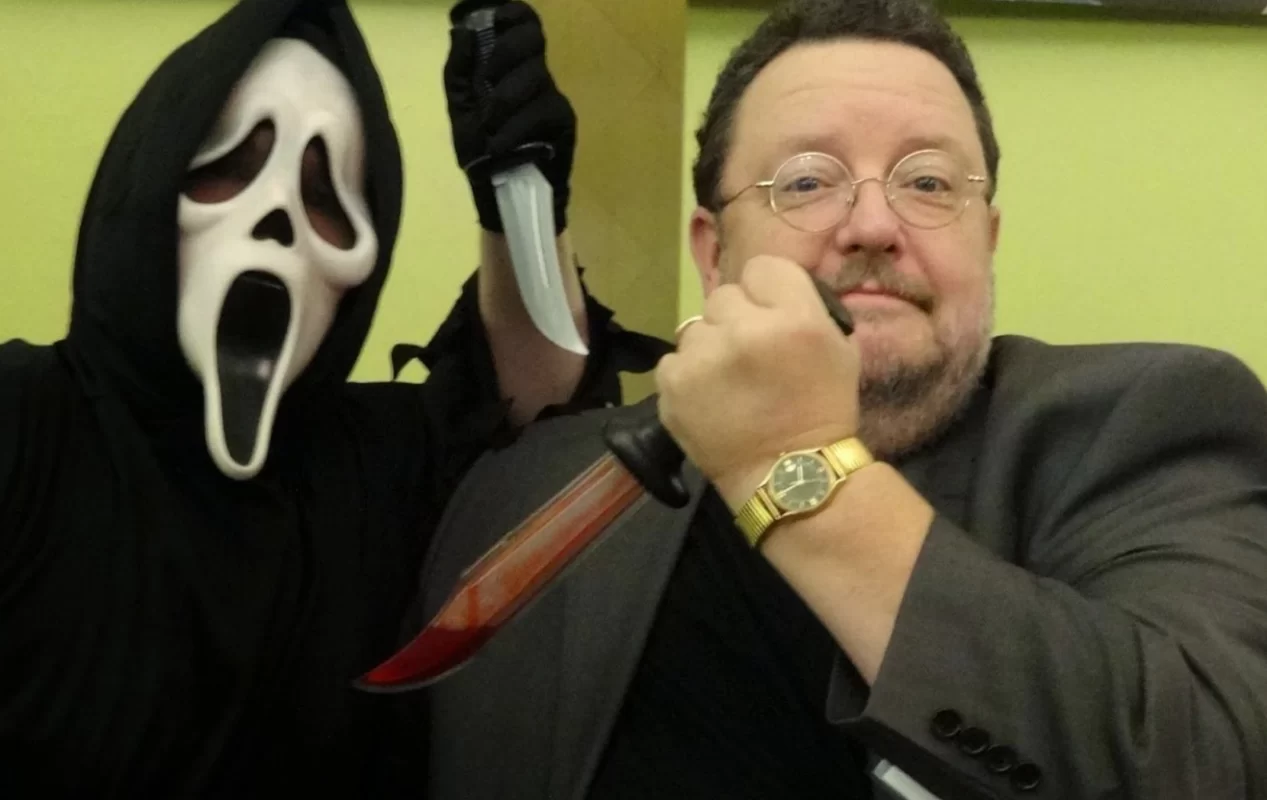 Where to Find the Best Ghostface Sound Clips?
#101 Soundboards
If you want to add some spooky sounds to your videos or projects using Ghostface text-to-speech tools or online platforms, you might want to check out 101 Soundboards.
It's the best online Ghostface soundboard that offers thousands of sound effects for different categories like horror movies, games, cartoons, animals, etc. You can browse by keywords or categories and download the sounds for free.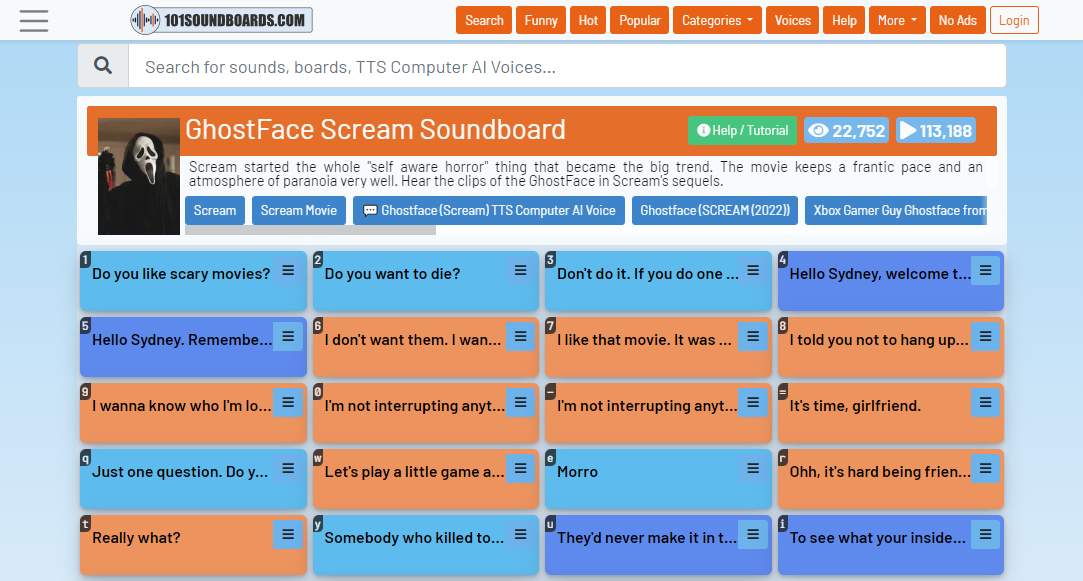 Conclusion
Ghostface text to speech is a fun and easy way to create spooky content using AI-powered voices that sound like the killer from Scream movies. There are many tools available online that let you do this easily and quickly without any technical skills or downloads required.
FAQs
#1. Can I Use Ghostface Text to Speech in TikTok?
Yes! You can use Ghostface text-to-speech in TikTok by filming your video, adding text, and then tapping the text-to-speech icon to add the Ghostface voice.
#2. Is There a Ghostface AI Call Website?
Yes! You can use FineShare FineVoice to make free calls with the Ghostface voice on Zoom, Discord, or other video and voice chatting platforms.
#3. Can I Download Ghostface Text to Speech Voices?
Yes! You can use any of the tools mentioned above to download your audio files as MP3 or WAV files after changing them with Ghostface text to speech.