Have you ever wanted to sound like Arnold Schwarzenegger, the legendary actor, bodybuilder, and politician? Whether you are a fan of his movies, his accent, or his personality, you can now create your voiceover with his voice using some amazing AI tools.
In this post, we will introduce you to the 5 best AI tools that can help you make Arnold Schwarzenegger AI voice for your videos, podcasts, games, or pranks. Let's get started!
Who Is Arnold Schwarzenegger?
Arnold Schwarzenegger's influence and popularity are immense worldwide. He was born in Austria in 1947 and started his career as a professional bodybuilder, winning several titles such as Mr. Universe and Mr. Olympia.
He then moved to the United States and became a Hollywood star, starring in iconic movies such as The Terminator, Predator, Total Recall, and Kindergarten Cop. He also entered politics and served as the governor of California from 2003 to 2011. He is known for his charisma, his catchphrases, and his unique voice.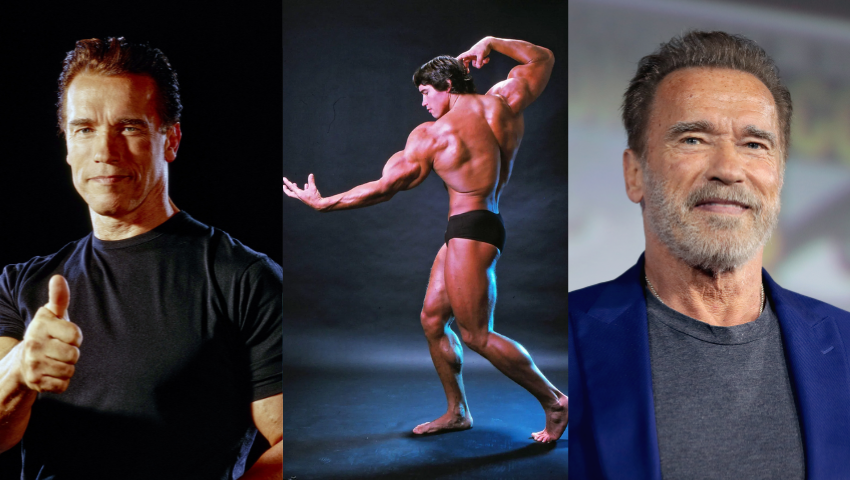 2 Best Arnold Schwarzenegger Voice Generators
If you want to create your voiceover with Arnold Schwarzenegger's voice, you can use an AI voice generator that can synthesize speech from text using his voice model.
#1. FineShare FineVoice – Arnold Schwarzenegger Voice Generator Software
If you want to make a professional and realistic AI Arnold Schwarzenegger voice for your video, podcast, game, or prank, you can use FineShare FineVoice.
FineShare FineVoice is an AI digital voice solution that allows you to create speeches with realistic AI voices. You can select from 220+ voices in 40 languages and accents. FineVoice text-to-speech also allows you to generate AI speeches with celebrity and character voices created by AI cloning.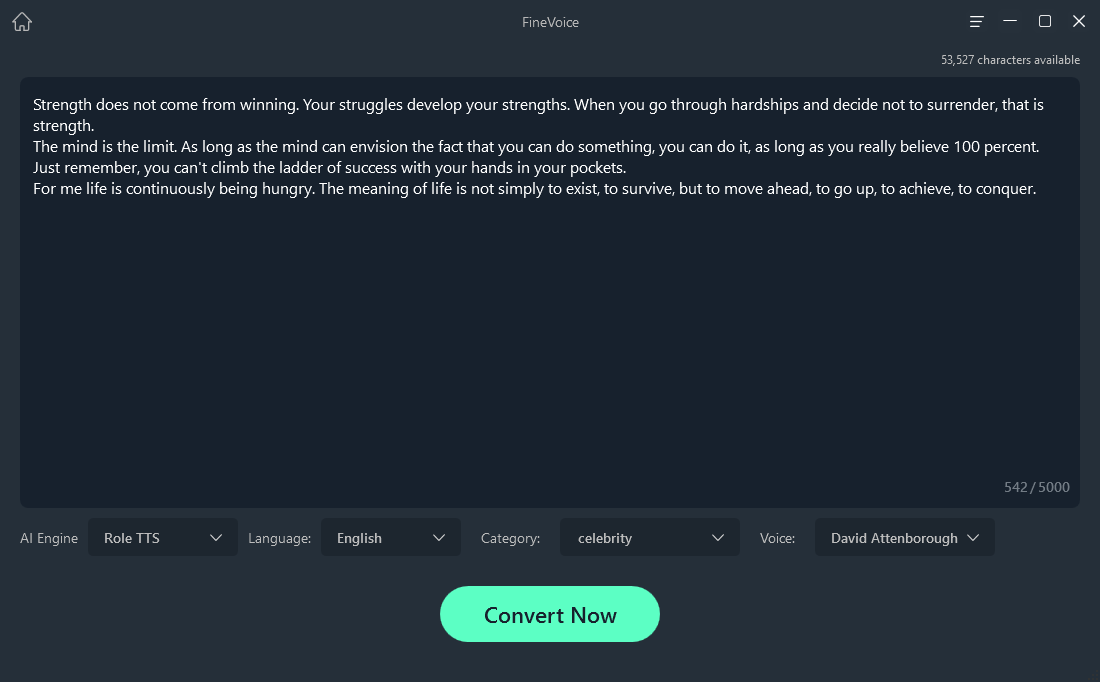 Highlights and Benefits:
High-quality and natural-sounding voices
Easy-to-use interface and fast processing
Support for multiple languages and accents
Custom voice model creation
Powerful voice toolbox for all you need
Free trial available
Create Arnold Schwarzenegger AI voice with 28 audio effects in FineVoice Voice Labo. Manage your Arnold Schwarzenegger soundboards and speak with Arnold's voice in your gaming, streaming, and voice chatting.
FakeYou is an online text-to-speech website that uses advanced artificial intelligence technology to convert text into high-quality audio output. The website offers a range of voices to choose from, including the famous Arnold Schwarzenegger voice, which is sure to make your audio content stand out. Using Fakeyou is straightforward.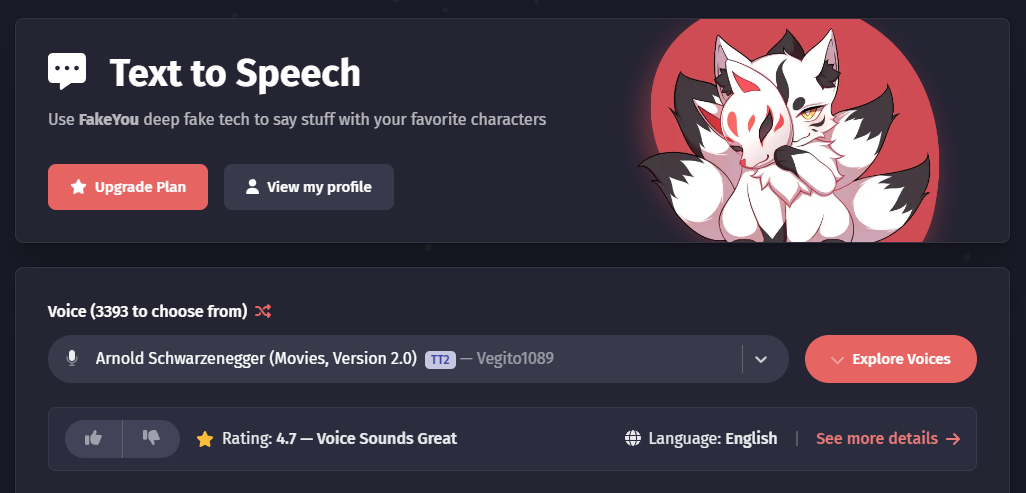 Highlights and Benefits:
Realistic and expressive voices
No installation or registration required
Support for multiple languages
Free service with limited usage
Option to share or download your audio
2 Best Online Arnold Schwarzenegger Voice Changers
If you want to change your voice to Arnold Schwarzenegger's voice online, you can use a voice changer that can modify your voice using effects and filters.
#1. FineShare Online Voice Changer
FineShare Online Voice Changer is a free online voice changer that allows you to transform your voice into 110+ realistic voices of characters and celebrities for free within seconds. 100% powered by AI voice cloning. It offers you the most famous voices including Donald Trump, David Attenborough, SpongeBob, etc.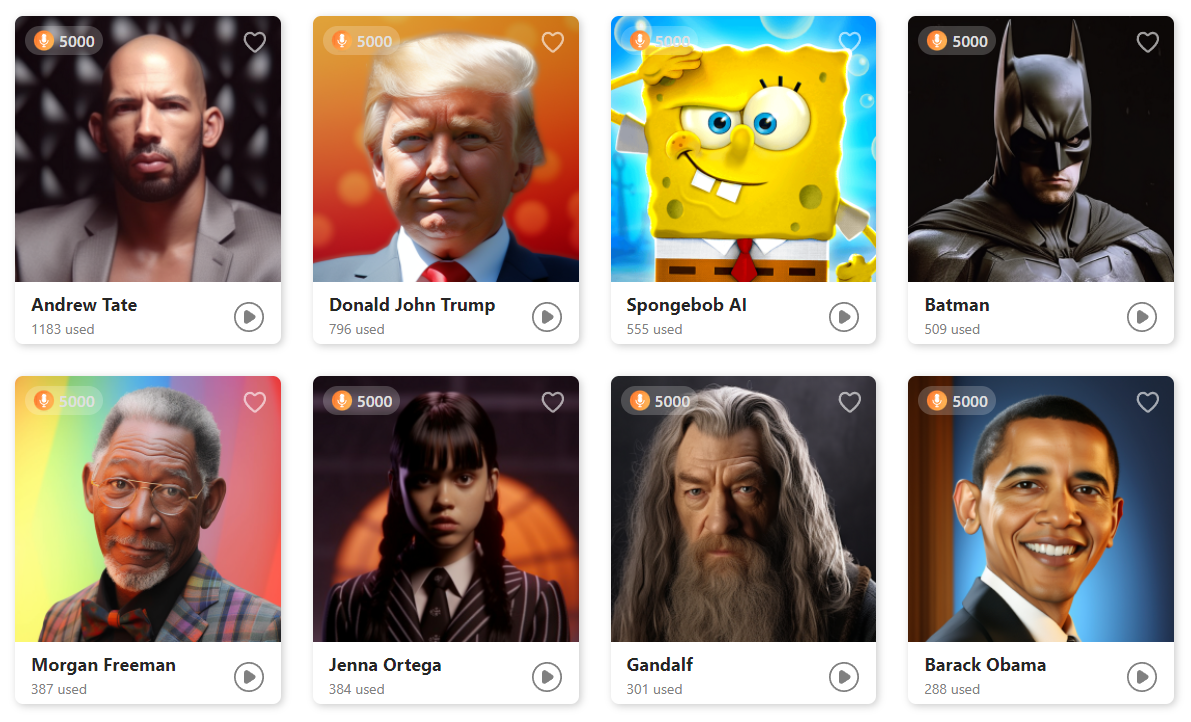 Highlights and Benefits:
Abundant and realistic voice effects
Easy to use and fast conversion
No download or installation required
Compatible with all your platforms and devices
Option to record and download your audio
#2. Voicify AI
Voicify AI is an innovative platform that enables users to create AI music covers using AI voice models of their favorite artists. You can also use it to change your voice in real-time using various voice filters. You can use it to sound like famous music artists and public figures like Taylor Swift and Billie Eilish.
And it offers cartoon, gaming, and anime characters you want, from Goku and Vegeta to Dio and Naruto. You can also create your custom voices using the Custom Models feature.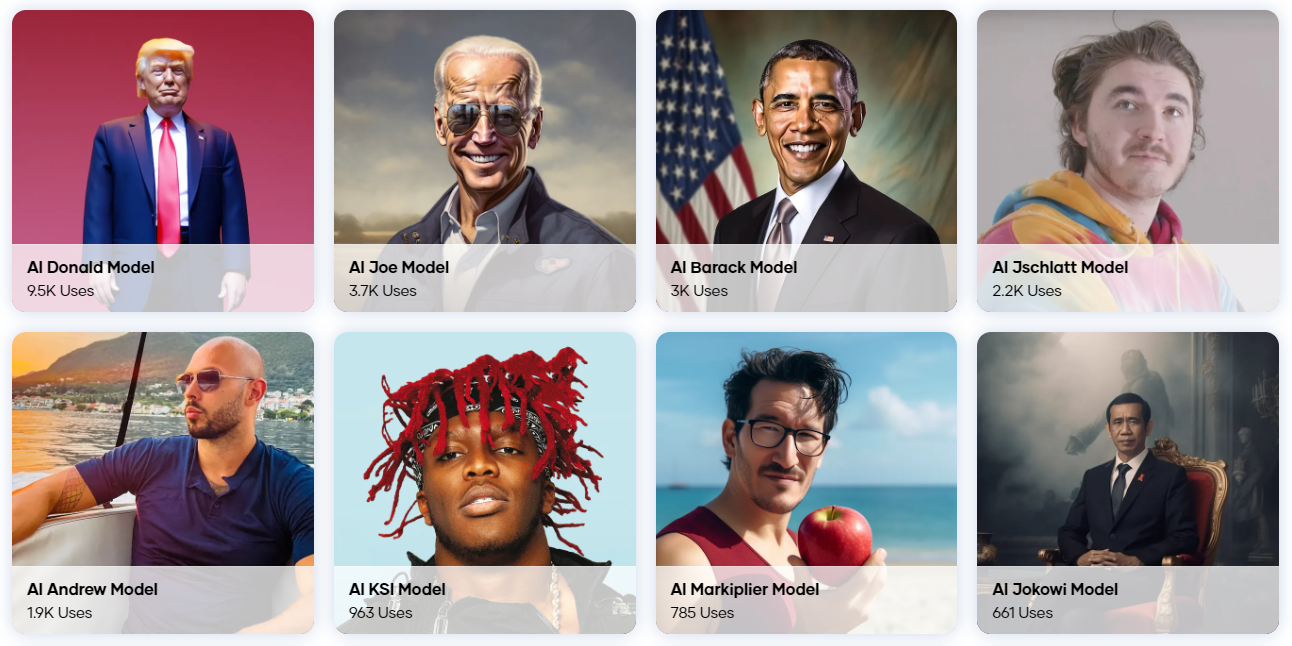 Highlights and Benefits:
High-quality and natural-sounding voices
100+ artists voices for AI song cover
Supports speech from text mode
Allows custom AI voice models training
AI vocal tools including acapella extractor and reverb remover
Best Arnold Schwarzenegger Voice App for Mobile
If you want to have fun with Arnold Schwarzenegger's voice on your mobile device, you can use a voice app that can play his famous phrases and sounds.
# Pocket Arnold Schwarzenegger
Pocket Arnold Schwarzenegger is an Android application that allows you to listen to Arnold Schwarzenegger's famous phrases and words. The app has a collection of 470 audio tracks that you can select and play at any time. You can also set them as ringtones, notification sounds, or alarm tones.
The only weaknesses are that it contains ads and the items are not free. You can pay for your favorite Arnold Schwarzenegger sounds and add them to a playlist for ordered playback.

Highlights and Benefits:
Large collection of Arnold Schwarzenegger sounds
Simple and user-friendly interface
Option to set sounds as ringtone, notification, or alarm
How To Make Arnold Schwarzenegger Voice-Over with FineShare FineVoice
As we discussed before, FineVoice allows you to generate high-quality speech from text using various voices in any language you want.
Here are the steps to make an Arnold Schwarzenegger voice-over using FineVoice:
Step 1. Download FineShare FineVoice and install it on your PC.
Step 2. Open the software and select Text To Speech from the menu.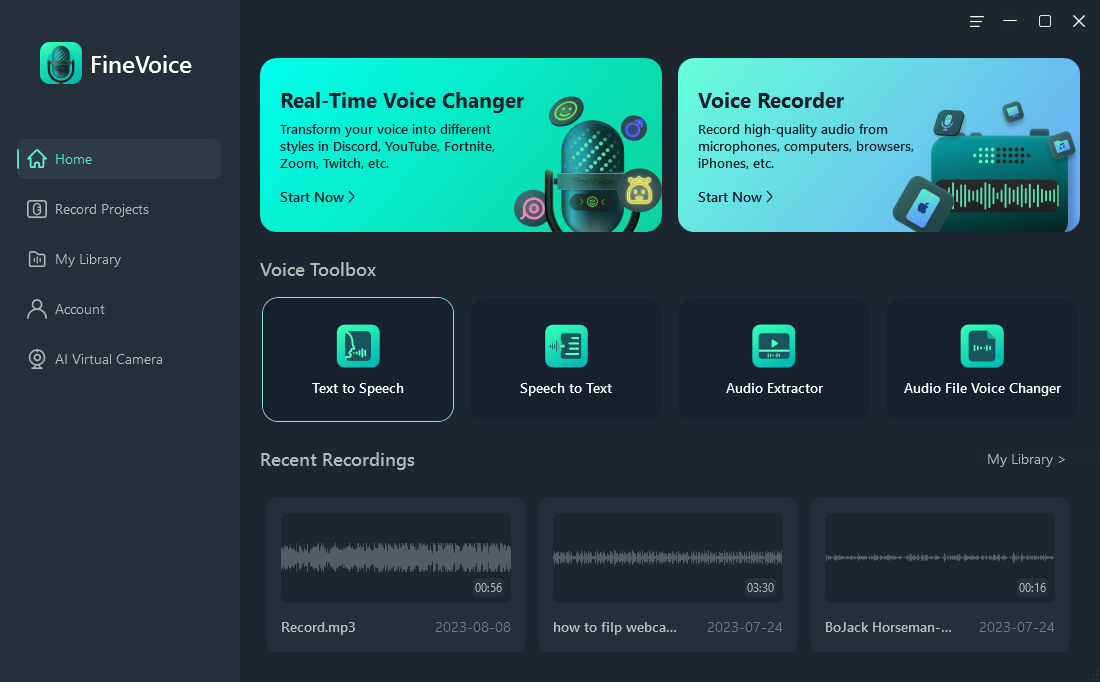 Step 3. Type or paste your text in the box, and choose any voice you want from the list.
Step 4. Adjust the language and speed settings as you wish, then click on Convert Now to create your audio.
Step 5. Preview and edit your audio if needed, or use this audio in your projects.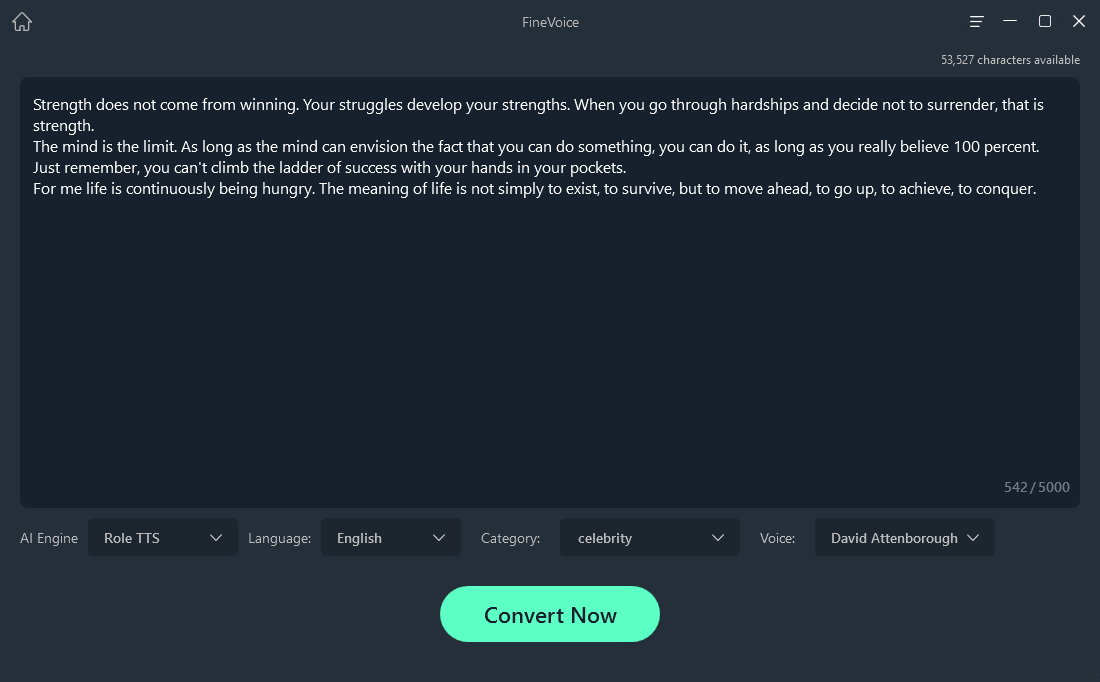 Learn More about Arnold Schwarzenegger's Voice
Arnold Schwarzenegger's voice is one of the most recognizable and distinctive voices in the world.
It is deep, gravelly, and carries a strong Austrian accent that adds to his charm and appeal. His voice is also very expressive and versatile, as he can switch from serious to humorous, from angry to friendly, and from heroic to villainous.
His voice has become a part of his identity and his brand, and it has inspired many imitations and parodies.
But how did he develop his voice?
According to him, he learned English by watching movies and listening to tapes. He also took speech classes and worked with coaches to improve his pronunciation and intonation. However, he never tried to lose his accent completely, as he believed that it was part of his uniqueness and attractiveness.
He once said: "My accent was perfect because it was different than everyone else's."
Conclusion
In this post, we have introduced you to the 5 best AI tools that can help you make Arnold Schwarzenegger's voice for your videos, podcasts, games, or pranks.
We have also given you a bonus tip on how to make an Arnold Schwarzenegger voiceover with FineShare FineVoice. We hope you find these tools useful and fun, and that you can create some amazing audio or video projects with them.
FAQs
#1. Where to find Arnold Schwarzenegger's soundboard?
A soundboard is a collection of sound clips that can be played on demand. You can find many Arnold Schwarzenegger soundboards online, this post gives you a comprehensive review of the best Arnold Schwarzenegger soundboards for 2023. You can use them to listen to his famous quotes, jokes, and sounds, or to prank your friends and family.
#2. What are the best Arnold Schwarzenegger movies?
Arnold Schwarzenegger has starred in many movies over the years, and some of them are considered classics and cult favorites. Here are some of his best movies according to IMDb ratings:
The Terminator (1984) 8.0/10, Terminator 2: Judgment Day (1991) 8.5/10, Predator (1987) 7.8/10, Total Recall (1990) 7.5/10, True Lies (1994) 7.2/10, The Running Man (1987) 6.7/10, Commando (1985) 6.7/10, and Conan the Barbarian (1982) 6.9/10.
#3. What is Arnold Schwarzenegger's accent?
Arnold Schwarzenegger's accent is a result of his native language, which is German. He was born and raised in Austria, where German is the official language. His accent is influenced by the regional dialect of Styria, where he grew up. His accent is also affected by his exposure to English, which he learned as a second language.