Fraps is a handy tool for screen recording and screenshot capture, and compatible with video games that used DirectX or OpenGL graphic technology. It has been a classic choice for screen recording all over the years, especially for gamers who like to use it to record their gameplay.
However, there are some drawbacks to Fraps that can't be ignored. It's not free, recording files take too much disk space, has few output formats, stops working occasionally, etc. In that case, some users might want to seek an alternative to Fraps.
Choosing a suitable Fraps alternative means a lot of things you need to consider, such as system compatibility, unique features, and difficulty to use. Here we will show you the top 7 Fraps alternatives for screen recording.
#1. FineShare FineCam
FineShare FineCam is an AI-powered webcam software integrated with a screen recording function. It can record videos in resolution from 720p to 4K at most, and the recording time is also unlimited.
Besides the screen recording function, it also provides other useful functions such as allowing you to use your iPhone or Android as a webcam and adding plenty of filters and effects to your recordings so they will be more attractive. Don't like the original background? you can set various things as your webcam background.
And FineCam is also a suitable choice for people who are used to the simple interface and operations of Fraps. You can understand how every function works in FineCam very soon thanks to its intuitive user interface.
Currently, this software is available for both Windows systems and MacOS, and it's free to use.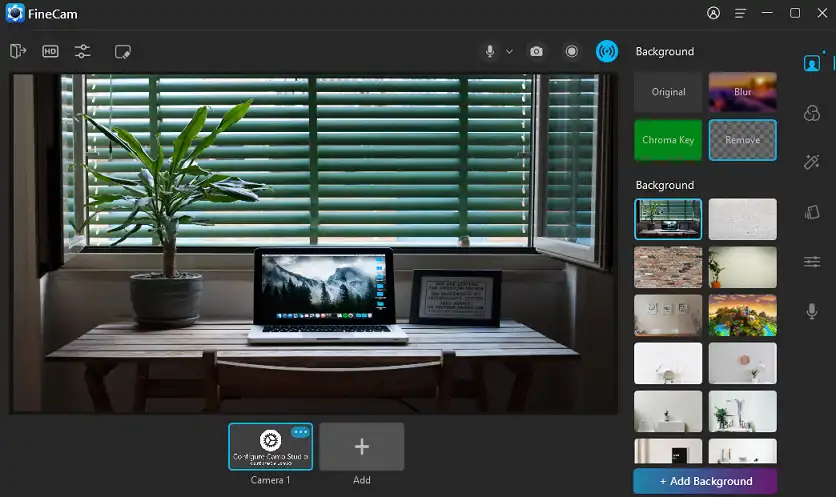 #2. OBS Studio
OBS Studio is no doubt one of the most popular guests on any screen recorder recommendation list. It's an open-source recording software that is commonly used among streamers and gamers. With OBS, you not only can record videos but also you can stream them or edit them quickly, the powerful tools of OBS can almost cover everything you need.
But on the other hand, OBS is difficult for beginners to get started, the interface is complicated and the functions take time to master. It suits experienced users the most, if you have used similar software before and are looking for a good Fraps alternative, OBS is worth a try.
You can find OBS on Windows, MacOS, and Linux. It's also free to use.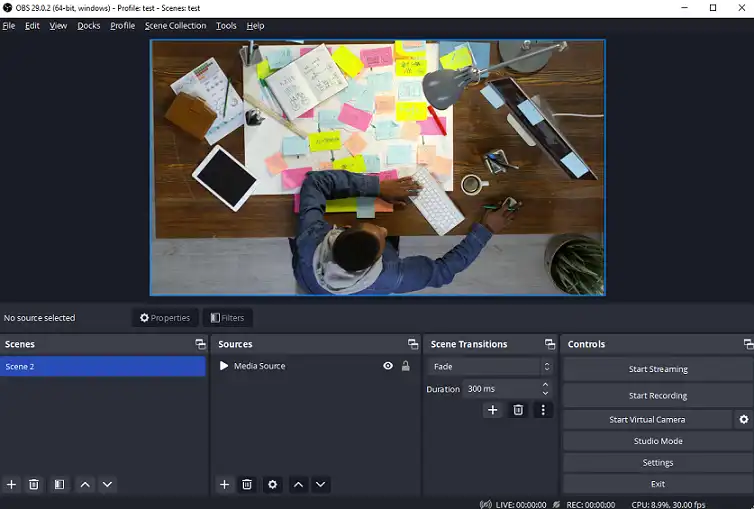 #3. Nvidia ShadowPlay
If your computer has an Nvidia graphic card, then you already have a lightweight Fraps alternative preinstalled. ShadowPlay is a built-in screen recorder for every Nvidia graphic card which is completely free. It was designed to record and save your gameplay without any hassle, and you can stream or broadcast your videos with others too.
ShadowPlay supports recordings in 4K at 60 FPS or 8K HDR at 30 FPS according to how good your PC hardware is. It's pretty easy to use, and the in-game overlay allows you to record without leaving your games. What's more, you can even convert recorded videos into GIF images with the help of ShadowPlay.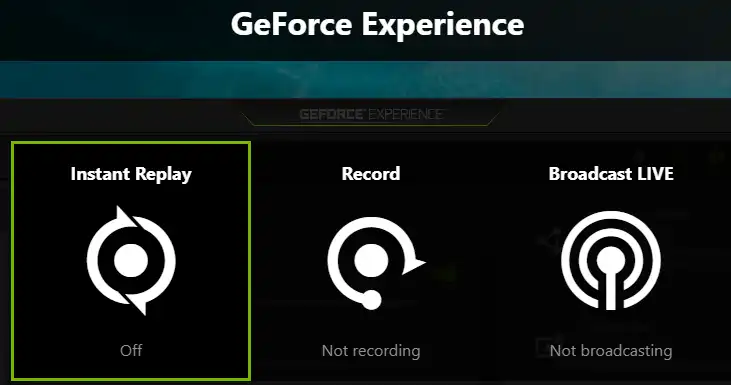 #4. Xbox Game Bar
Xbox Game Bar is another free built-in screen recording software that might be the best Fraps alternative for Windows 10.
Xbox Game Bar offers screen recording and screenshot capture at the same time. You can adjust the recording window to record any area on your PC. And there's a quick option to record the last 30 seconds of running applications. This software also has a performance monitor that provides information like CPU usage and the current FPS of your game.
But be wary, some minor issues may occur when you use Xbox Game Bar in full screen. You'd better use it only in windowed or borderless mode.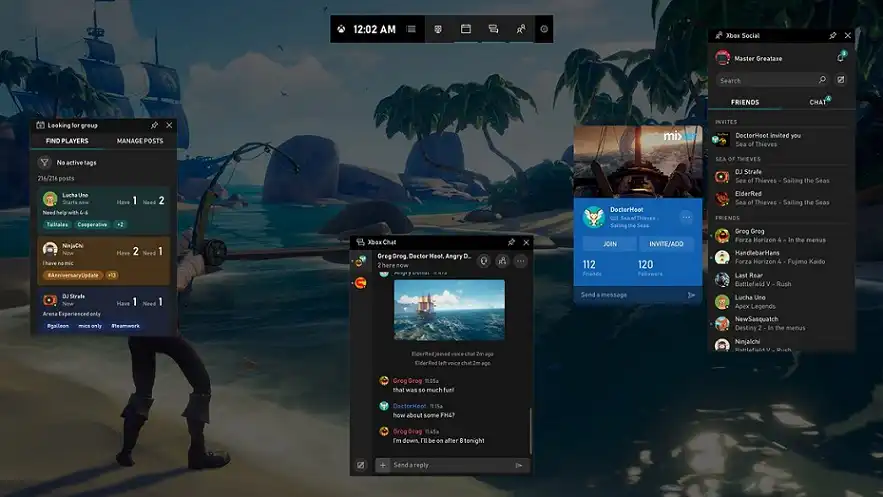 #5. Radeon ReLive
Like the Nvidia ShadowPlay, this one is also a built-in graphic card screen recorder, and it's a good Fraps alternative that you can use for free too. Radeon ReLive is designed for AMD graphic card users to record their gameplay. The user interface is simple and clear, one look is enough for you to get how those functions work. Except for the usual gameplay recording and the desktop screen recording, Radeon ReLive also allows you to record on VR devices.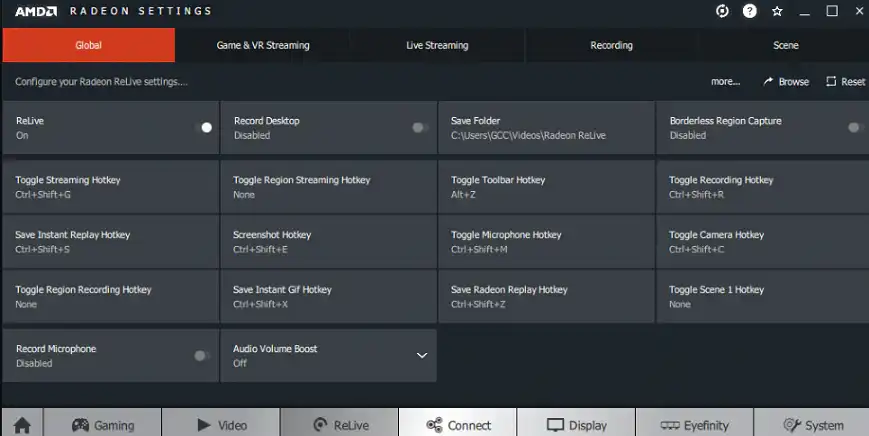 #6. Bandicam
When searching for Fraps alternatives, you might have heard about Bandicam. It's a feature-packed PC screen recorder that can capture real-time screens with no lag, and the recording length is up to 24 hours at most. For people who don't want the recording files to take up too much space, this software can help you compress the videos so you can upload them easier to platforms like YouTube.
Unfortunately, Bandicam has low quality when recording audio, and is unable to record your voice with the microphone.
Bandicam is free to use, but there's a 10 minutes limit and a watermark for every recording. You need to subscribe annually or make a lifetime purchase to remove limits.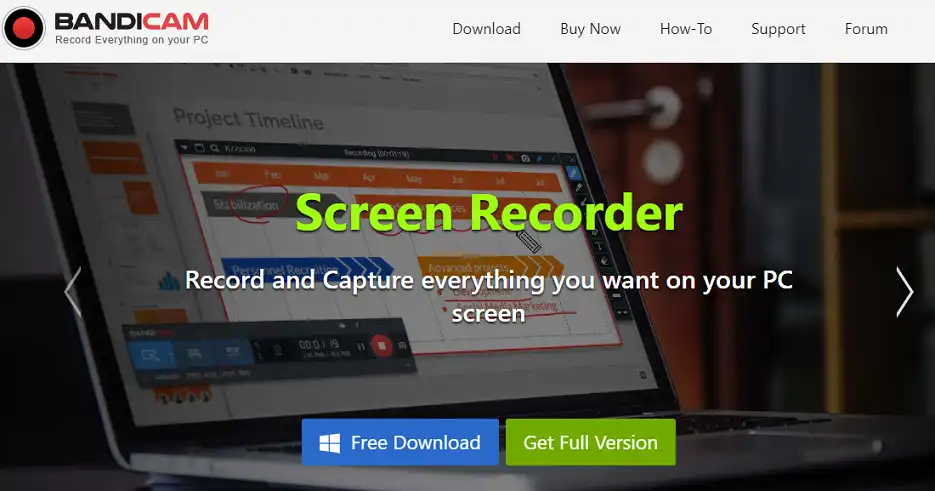 #7. CamStudio
CamStudio is a free Fraps alternative available on Windows systems. It can record your gameplay just like what Fraps can do, and you can choose to record the entire screen or any specific area you choose. CamStudio also can save the recordings in a compressed SWF format, which saves disk space on your PC and still maintains the video quality at a fine level.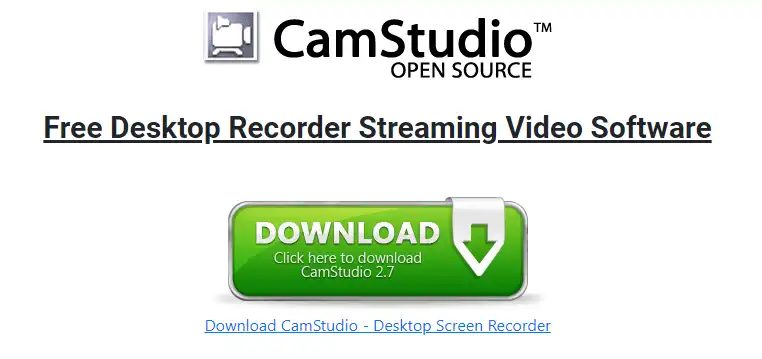 Conclusion
Choosing the most suitable Fraps alternative isn't easy. Different screen recorders have different advantages and shortcomings, and we recommend FineCam among all the listed software above. Download now and have a try for free.