How is the Grinch? Who Is the Voice of the Grinch?
The Grinch, a well-known fictional character, was brought to life by the renowned author Dr. Seuss. His debut was in the 1957 children's book "How the Grinch Stole Christmas!" and he has since become an emblematic representation of the holiday season.
The Grinch has been portrayed by several actors over the years, including Boris Karloff in the 1966 animated television special, Jim Carrey in the 2000 live-action film, and Benedict Cumberbatch in the 2018 animated film.
Each actor has brought their unique interpretation of the character, but all have captured the Grinch's mischievous, scheming personality and distinct voice.
Now, let's move on to the best Grinch voice changer and how you can use it for voice chat!
Best Grinch Voice Changer for Windows
There are many voice changers in the market. But you may need a voice changer that is simple to use and can change your voice in real-time for any platform that captures sound, and at an affordable price.
FineShare FineVoice is what you need. The Grinch voice changer has a simple and intuitive interface and it integrates with all chat and game platforms like Omegle, Weblex, Twitch, Discord, Fortnite, etc.
Why Choose FineVoice:
Simple and intuitive interface: Super easy to use and no skill is required. One-click to change your voice in real time.
Funny voice effects: Make your voice sound like young lady, middle-aged man, old man, etc.
Abundant sound effects: There are more than 200 sound effects for live streams, games, chats, and meetings. You can control the playback and play it in the right moment.
High-quality voice recorder: FineVoice can be used to capture sound from various sources like computers, iPhones, Micrphones, apps, and mix them together.
More than voice changing: Besides changing voice in real-time, FineVoice lets you convert text into natural sounding voices, transcribe recordings, separate audio from video, and more.

FineVoice
Unleash the Charm of Voice
How to Change Voice into the Grinch in Voice Chats or Games
#1. Change Your Voice into Grinch in FineVoice
First, get Grinch's voice on FineVoice real-time voice changer.
Step 1: Install FineVoice on your PC.
Step 2: Open FineVoice and click on Real-Time Voice Changer.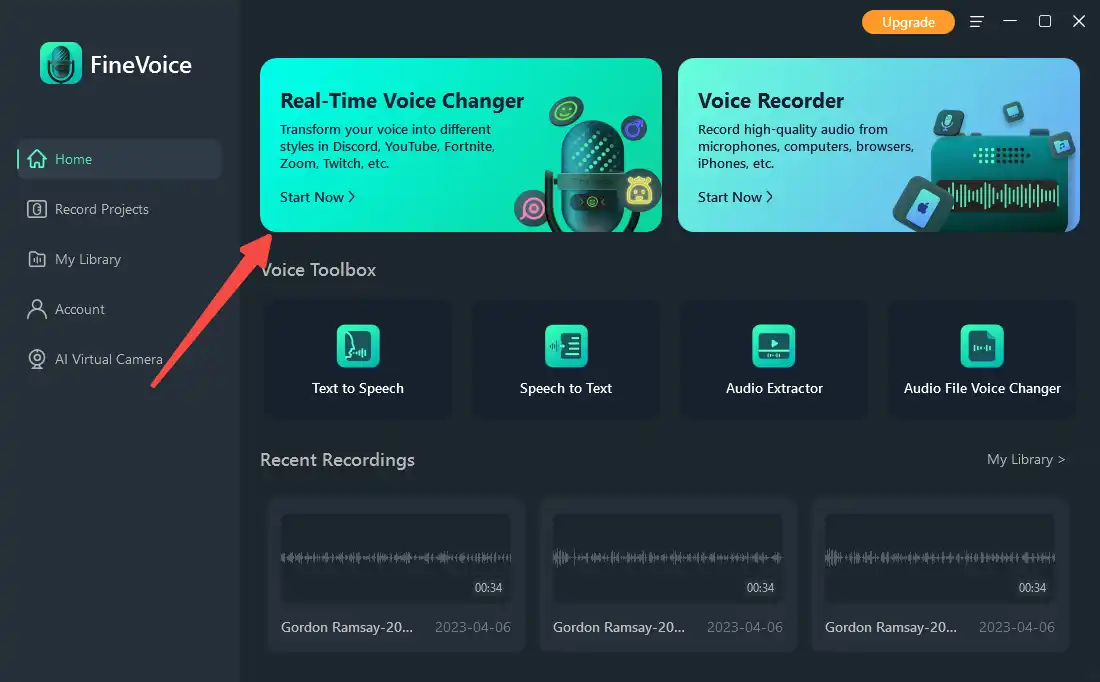 Step 3: Configure your microphone and speaker to capture your voice and you can hear it play back.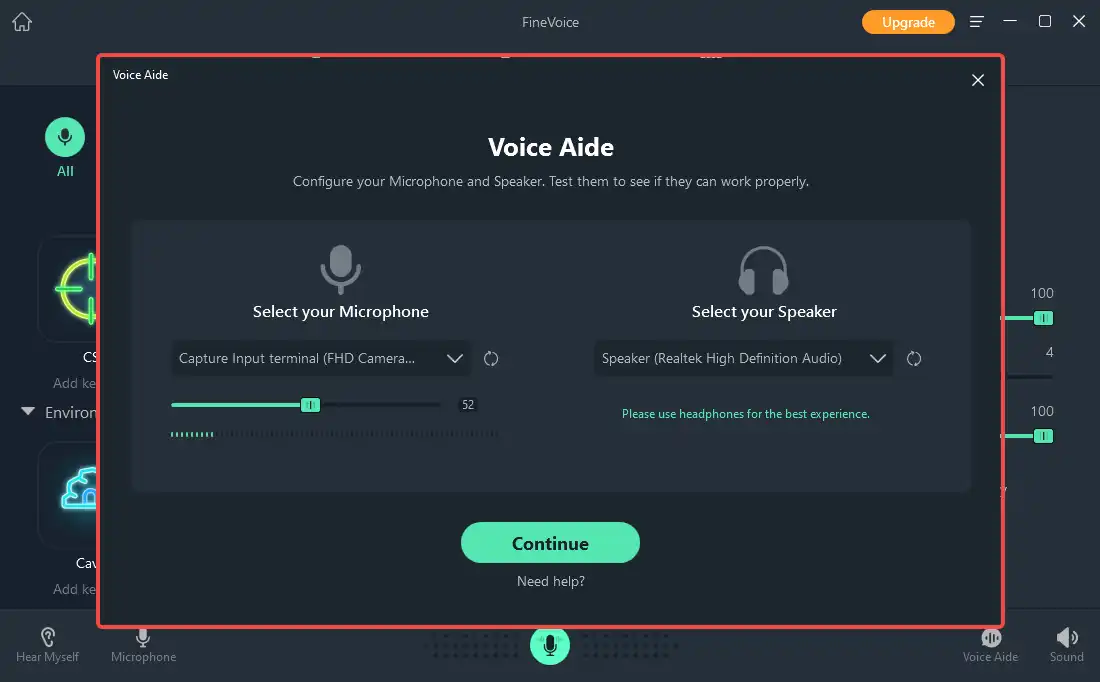 Step 4: Don't forget to enable Hear Myself and Microphone.
Step 5: Scroll down the Voicebox to find Grinch. Click on it and say something to find the difference. You can customize it to make it match your voice better.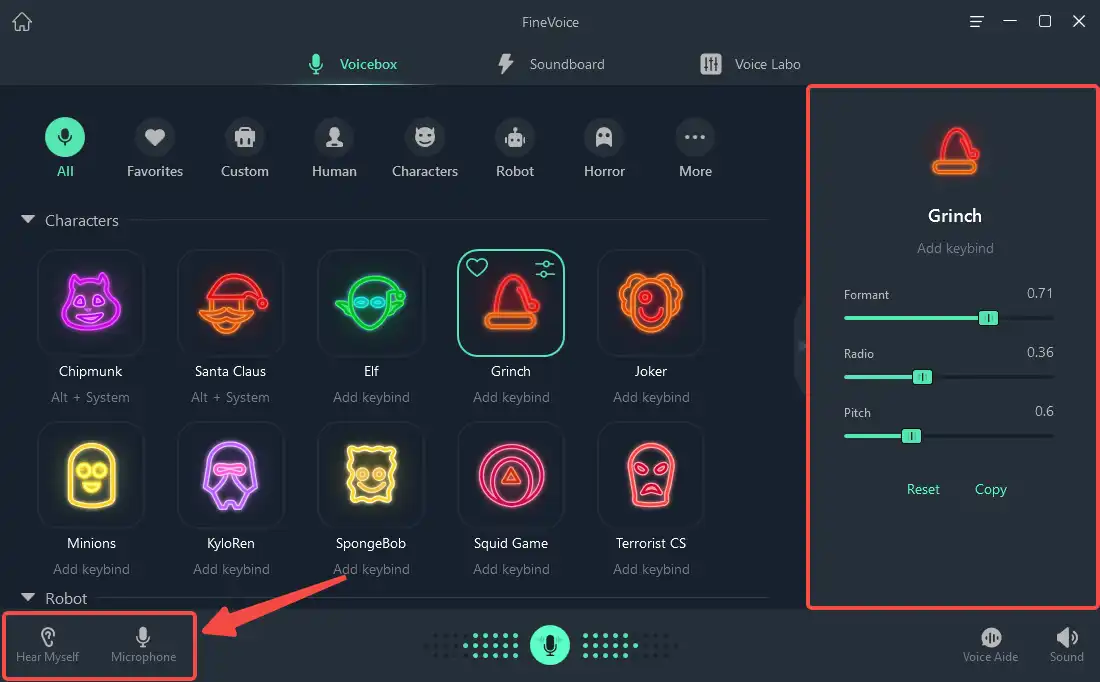 Step 6: If you want to make a Grinch voice in your style. Switch to the Voice Labo tab and add audio effects to create a Grinch voice.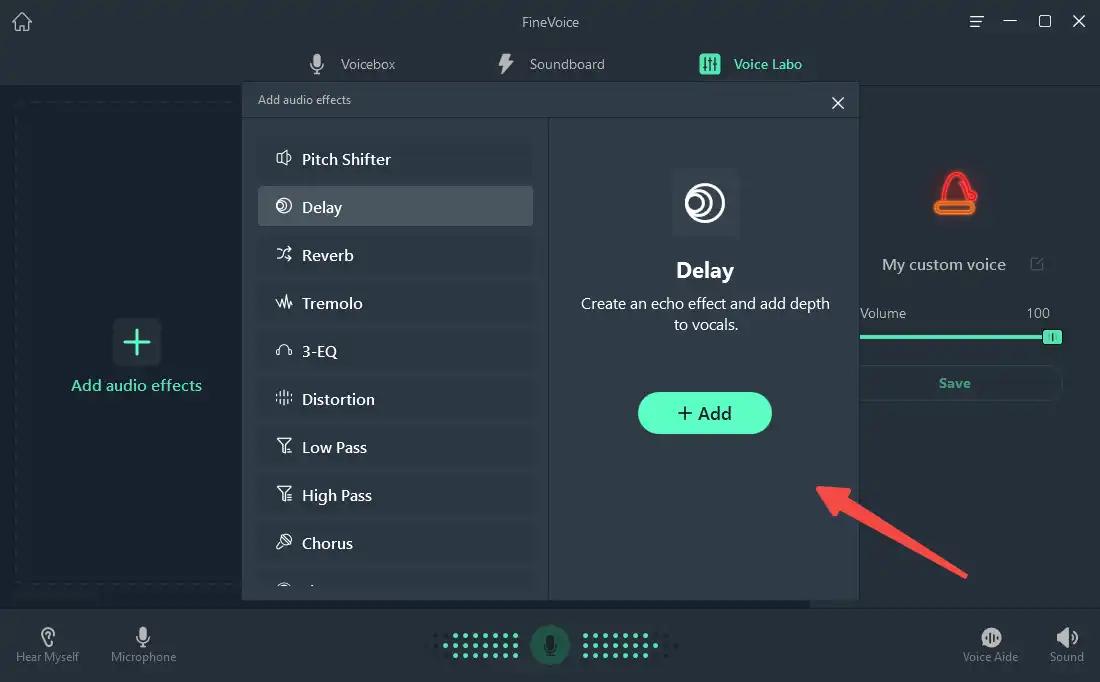 If you are interested in the Santa voice and want to have fun with it at Christmas, check this post:
3 Best Santa Voice Changers to Make a Santa Voice
#2. Switch the Input Device on the Game and Chat Platforms
It's the last step to apply your Grinch voice in games and voice chats. Select FineVoice Microphone (FineVoice) as the input audio device in the application or the website you are chatting on.
Let's see some examples:
#1. In Zoom – go to Settings > Audio > Microphone > select FineVoice Microphone (FineVoice).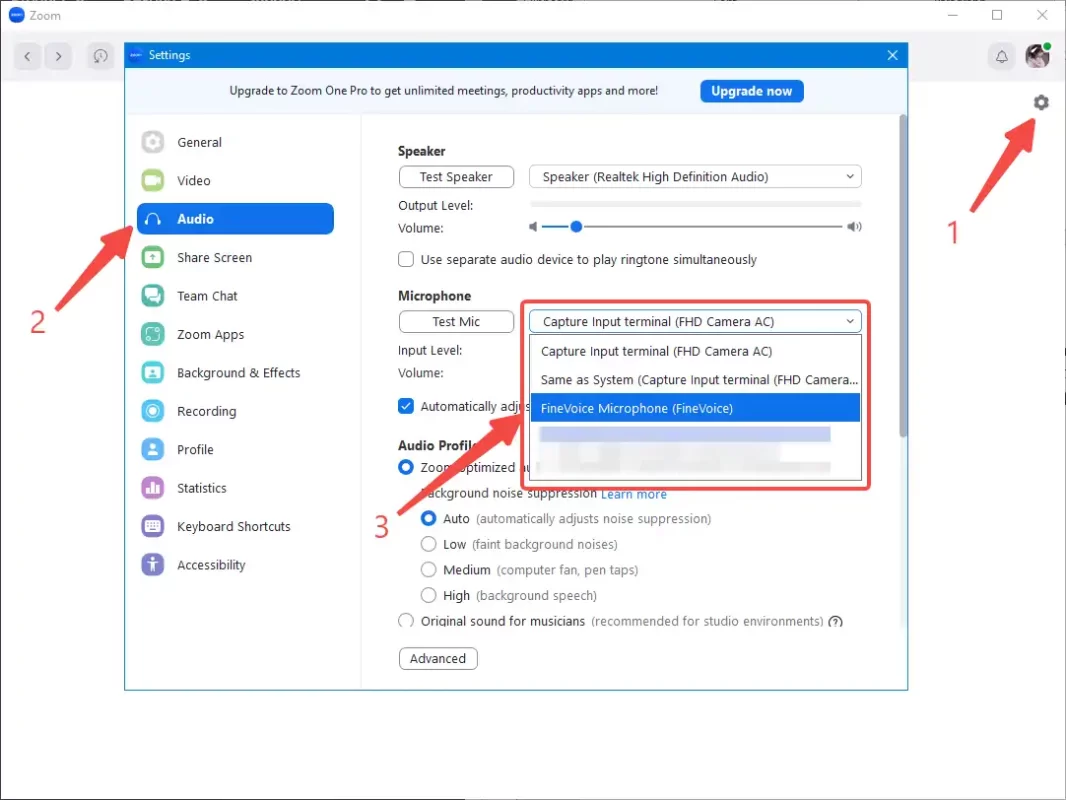 #2. In Microsoft Teams – go to Settings > Devices > Microphone. And select FineVoice Microphone (FineVoice) from the list.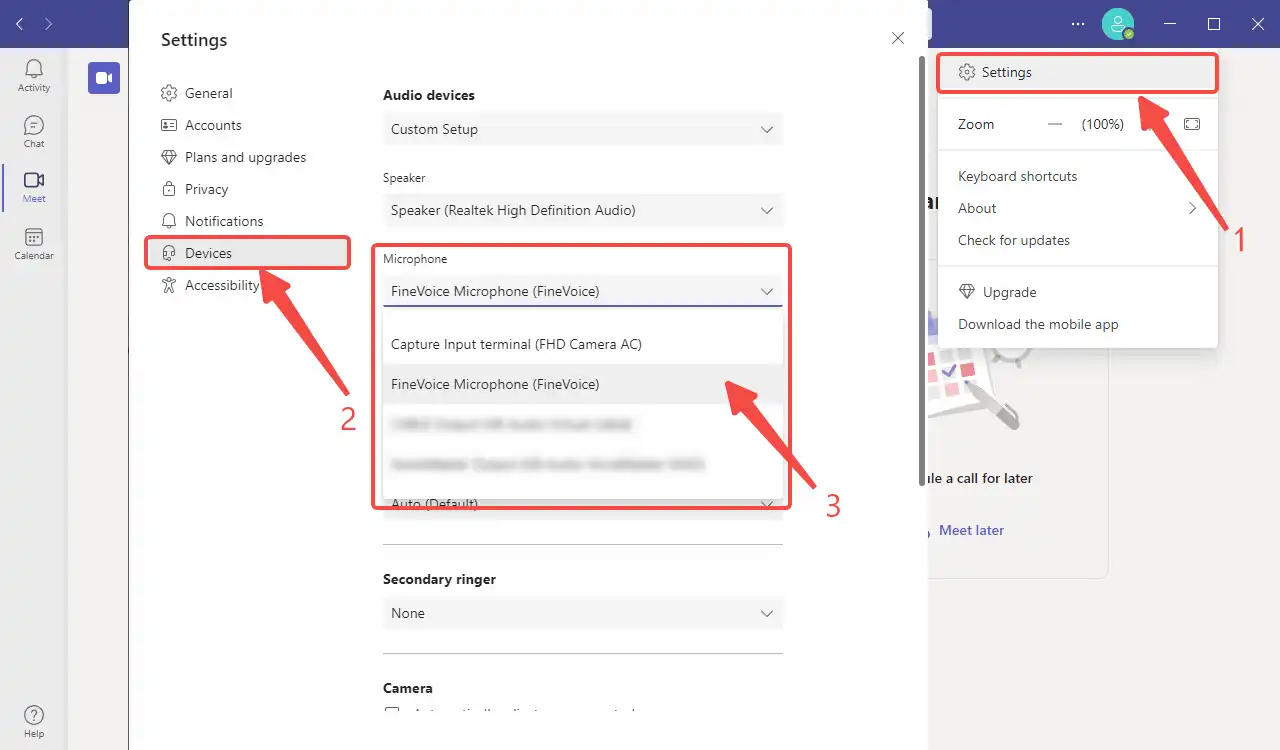 #3. In Discord – go to User Settings > Voice & Video > Voice Settings > Input Device. Then select FineVoice Microphone (FineVoice) from the list.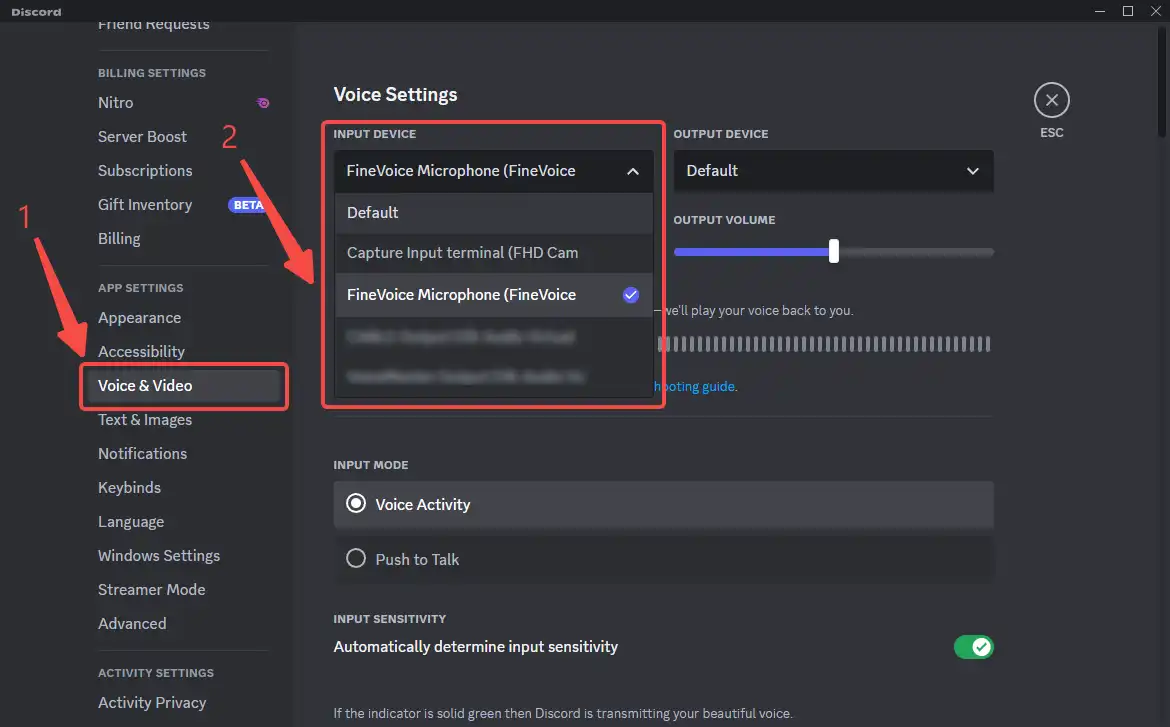 #4. In Twitch – go to Settings > Audio > Primary Microphone. Select FineVoice Microphone (FineVoice) from the list.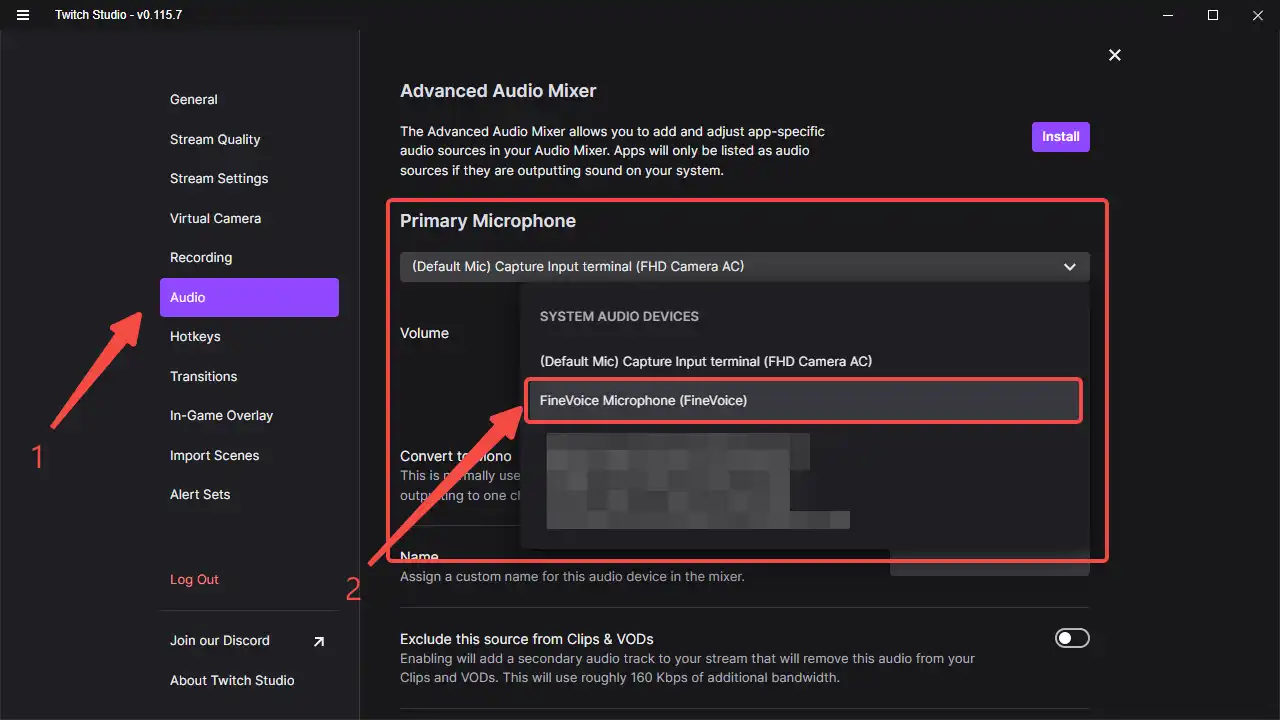 Conclusion
Using a Grinch voice changer can add a fun and festive twist to your voice chats and messages during the holiday season.
With the various options available in FineVoice, you can experiment with different Grinch voice versions and create a perfect one that suits your style.
Just remember to use it responsibly and respectfully, and have a merry Grinchmas!
Try FineVoice for Free
Powerful real-time voice changer for tuning your voice in gaming, streaming, and chatting. It comes with various voice & sound effects and supports creating custom voice. Get it for free.