Apple held its iPhone-centric event, with a new iPhone 14 series: iPhone 14, iPhone 14 Plus, iPhone 14 Pro, and iPhone 14 Pro Max. In addition to performance and display enhancements, Apple brings new updates to their cameras. What's new in iPhone 14 camera? Let's take a closer look below.
What's New in iPhone 14 Camera
I briefly summarize the more prominent upgrades Apple has made to the iPhone 14 series camera system compared to the iPhone 13.
New Photonic Engine algorithm to improve the performance of all cameras in low and medium light conditions.
A new front-facing lens with autofocus support.
Action Mode, which can cope with large shakes, shifts, and vibration, and shoot videos up to 2.8K at 60 fps.
Cinematic mode for recording videos with shallow depth of field (4K HDR up to 30 fps)
True Tone flash has been improved to be 10% brighter than before.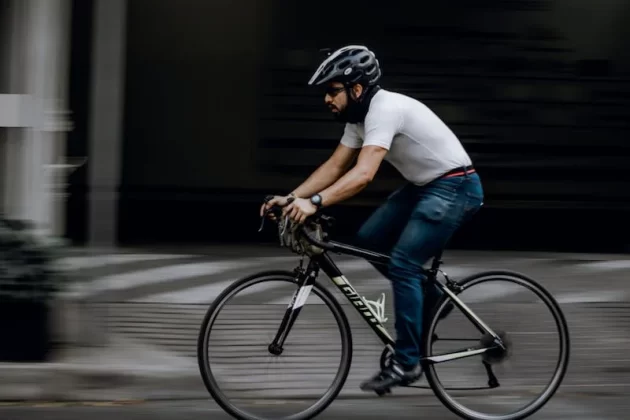 Of course, compared to the regular version, the iPhone Pro version has more good updates for the cameras. Check the table below to know the different camera specs of the iPhone 14 and iPhone 14 Pro.
iPhone 14 camera
iPhone 14 pro camera
Dual 12MP camera system (Main and Ultra Wide)
Pro camera system (48MP Main, 12MP Ultra Wide, and 12MP Telephoto)
Main: /1.5 aperture
Ultra Wide: /2.4 aperture
Main: /1.78 aperture
Ultra Wide: /2.2 aperture
Telephoto: /2.8 aperture
Sensor-shift optical image stabilization
Second-generation sensor-shift optical image stabilization
2x optical zoom out
Digital zoom up to 5x
3x optical zoom in
2x optical zoom out
6x optical zoom range
Digital zoom up to 15x
True Tone flash
Adaptive True Tone flash
–
Night mode portraits
–
Apple ProRAW
How to Use iPhone 14 as a Webcam
After seeing so many upgrades to the iPhone series camera, you must be thinking, if I buy an iPhone 14, can I use it as a webcam for my computer? Using the iPhone front camera autofocus feature, video conferencing or live streaming can certainly be more professional and interesting.
That's certainly not a problem with Mac Ventura, which will launch in October with its latest Continuity Camera feature that allows the iPhone to double as a webcam.
Just bring your iPhone close to your Mac and it will automatically switch to iPhone as the camera input.
However, if your Mac doesn't meet the system Requirements for macOS Ventura, or you don't want to wait another month, you can use your iPhone as a webcam with FineCam.
FAQ
1. iPhone 14 Release Date and pricing
Pre-orders for the iPhone 14, iPhone 14 Plus, iPhone 14 Pro, and iPhone 14 Pro Max begin at 5 a.m. on Friday, Sept. 9. All three models will be available starting Friday, September 16, with the exception of the iPhone 14 Plus, which will be available on October 7.
With price for iPhone 14 from $799, iPhone 14 Plus from $899, iPhone 14 Pro from $999, and iPhone 14 Pro Max from $1099.
2. Should I Wait for iPhone 14?
If you have enough budget to buy the pro version, it has an A16 bionic chip, a 1Hz refresh rate, the very first 48MP main camera, and Dynamic Island, which can offer you a good experience.
If your budget is only enough to buy a regular version of the iPhone 14 and you are a user of the iPhone 13 Pro, it is not necessary to buy the iPhone 14 because it does not have major upgrades compared to the iPhone 13.
If you are not satisfied with the Apple Lightning connector and the fact that the purchase is not delivered with a charger, you should know that the iPhone 14 does not offer them either.
Conclusion
This post introduces you to the iPhone 14 camera specs and some of the differences between the iPhone 14 and the iPhone 14 pro camera. Whether you buy the iPhone 14 or not, Apple's research and development in cameras are worthy of our attention.