Welcome, fellow audio enthusiasts, to the exciting world of Andrew Tate voice generators! Prepare to embark on a journey that will take your projects to new heights of realism and creativity.
In this post, we'll explore the top two Andrew Tate voice generators that will have you sounding like a true pro. Get ready to amaze your audience with lifelike voices and take your audio production to the next level.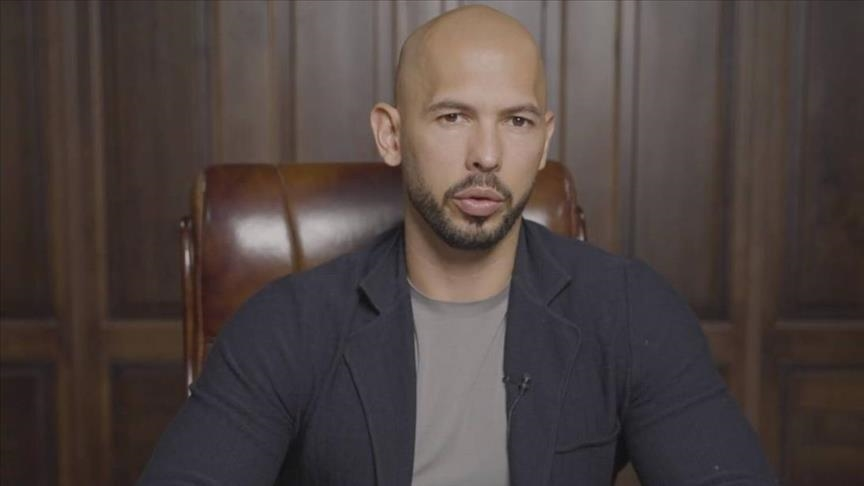 Who Is Andrew Tate?
Before we dive into the magic of Andrew Tate voice generators, let's take a moment to appreciate the man behind the voice. Andrew Tate is a highly accomplished kickboxing legend, entrepreneur, and motivational speaker.
He later became known for his controversial views on various social and political issues. Andrew Tate's voice is popular and distinctive because of his confident, assertive, and charismatic tone. He speaks with a British accent and uses a lot of slang and humor in his speech.
His voice can be used for various types of projects that require a strong, persuasive, or entertaining voice, such as motivational speeches, comedy skits, or sales pitches. Andrew Tate's voice adds a touch of brilliance to any project.
YouTubers like NoobMaster69 use Andrew Tait's video clips to edit interesting videos, as the video below shows. Does it inspire you?
2 Best Andrew Tate Voice Generators
If you want to use Andrew Tate's voice for your audio projects, you don't need to hire him or record his voice yourself. You can simply use the two Andrew Tate voice generators we pick for you.
#1. FineShare FineVoice
FineShare FineVoice is an innovative AI voice solution that delivers exceptional results. With its advanced technology, FineShare FineVoice's text-to-speech feature provides an authentic and immersive Andrew Tate voice experience, allowing you to create professional-grade audio content with ease.
Whether you're a content creator, podcaster, or voiceover artist, 220+ realistic voices are here to elevate your projects to new heights. Moreover, you can find tons of role voices of your favorite cartoon characters, anime, and celebrities from pop culture, which will give you an unforgettable fun time.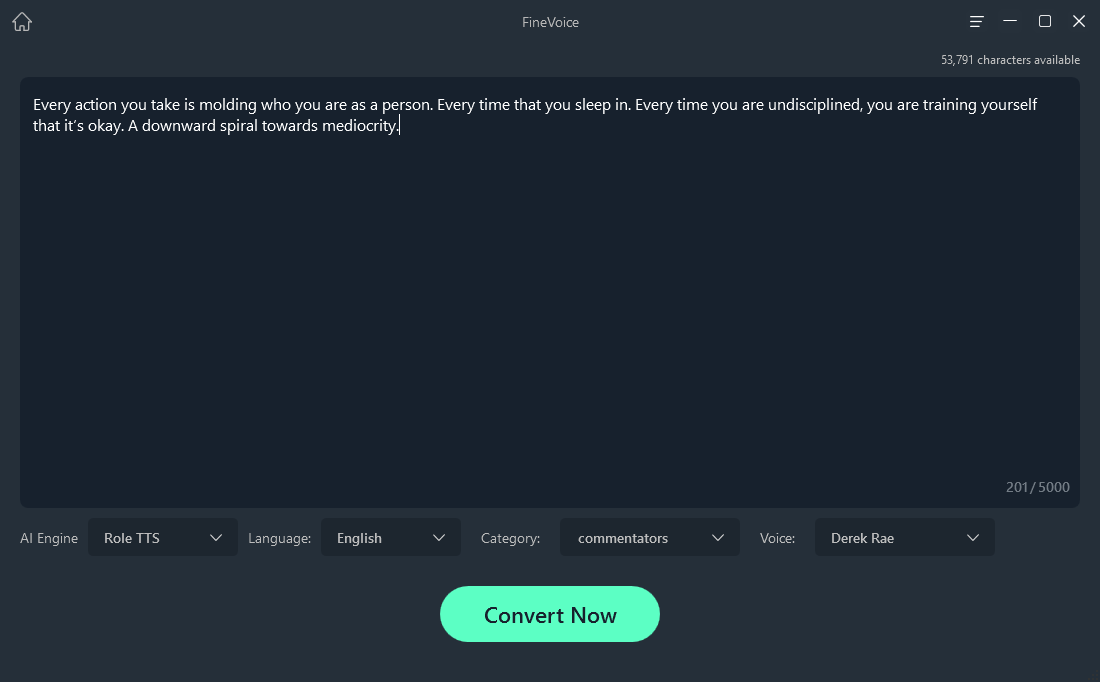 Highlights:
Authentic Andrew Tate voice: FineShare FineVoice provides truly authentic commentator voices that capture every nuance and inflection, ensuring a remarkably realistic result.
User-friendly interface: FineShare FineVoice is designed with simplicity in mind, making it a breeze to generate celebrities' voices with just a few clicks.
Impeccable voice quality: FineShare FineVoice delivers exceptional voice quality that will leave your listeners in awe.
Versatile applications: Whether you're working on audiobooks, podcasts, or multimedia presentations, FineShare FineVoice provides the flexibility to bring captivating voices to any project.
Pros
User-friendly interface
Fast and accurate transcription
Flexible free and subscription plans
Easy integration with third-party platforms
220+ lifelike voices in 40 languages and accents
Numerous celebrity voices including Joe Biden, Lady Gaga, and Sir David Attenborough
Various voices from movies and TV shows like Optimus Prime and Buzz Lightyear
Professional voices from your favorite anime such as Hatsune Miku, Goku, and Vegeta
Cons
Limited customization options for the voice
Doesn't support macOS
#2. FakeYou
FakeYou is an exciting online voice generator that offers a diverse range of Andrew Tate voice variations. With its AI-powered customization capabilities, FakeYou gives you the freedom to add your artistic flair to the Andrew Tate voice. Get ready to unleash your creativity and create engaging audio content that leaves a lasting impact.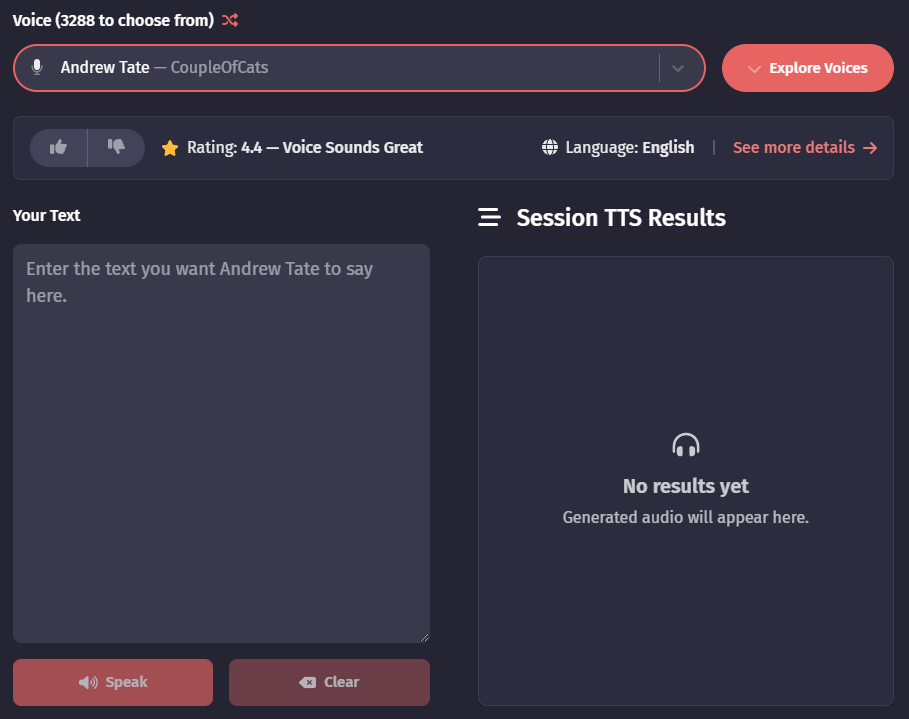 Highlights:
AI-powered customization: With FakeYou, you can unleash your creativity by adding your unique Andrew Tate model.
Extensive voice variety: FakeYou offers an impressive selection of voice generation, enabling you to generate speech with Andrew Tate's voice, and make your recording or audio file sound like Andrew Tate.
User-friendly experience: FakeYou's user interface is intuitive and user-friendly, making it accessible to both beginners and seasoned professionals.
Online availability: Being an online tool, FakeYou allows you to access the Andrew Tate voice generator anytime, anywhere, without the need for additional software.
Pros:
Offers 3000+ voices including viral ones like Hank Hill and SpongeBob SquarePants
High-quality and realistic fake media
Creative and fun platform
Free to use with some limitations
Active and supportive community
Cons:
Requires registration and verification to use
Up to 12 seconds of audio can be generated by free users
Bonus Tip: Best Andrew Tate Voice Changer and Soundboard
#1. FineShare FineVoice
Wait, there's more! Brace yourself for an exciting bonus tip that will amplify your creative prowess! Are you ready to take your Andrew Tate voice experience to the next level?
FineShare FineVoice can work as an incredible Andrew Tate voice changer that lets you transform your voice into any signature style in real time. It's like having a secret weapon in your comedic arsenal, perfect for prank calls, hilarious videos, or simply entertaining your friends.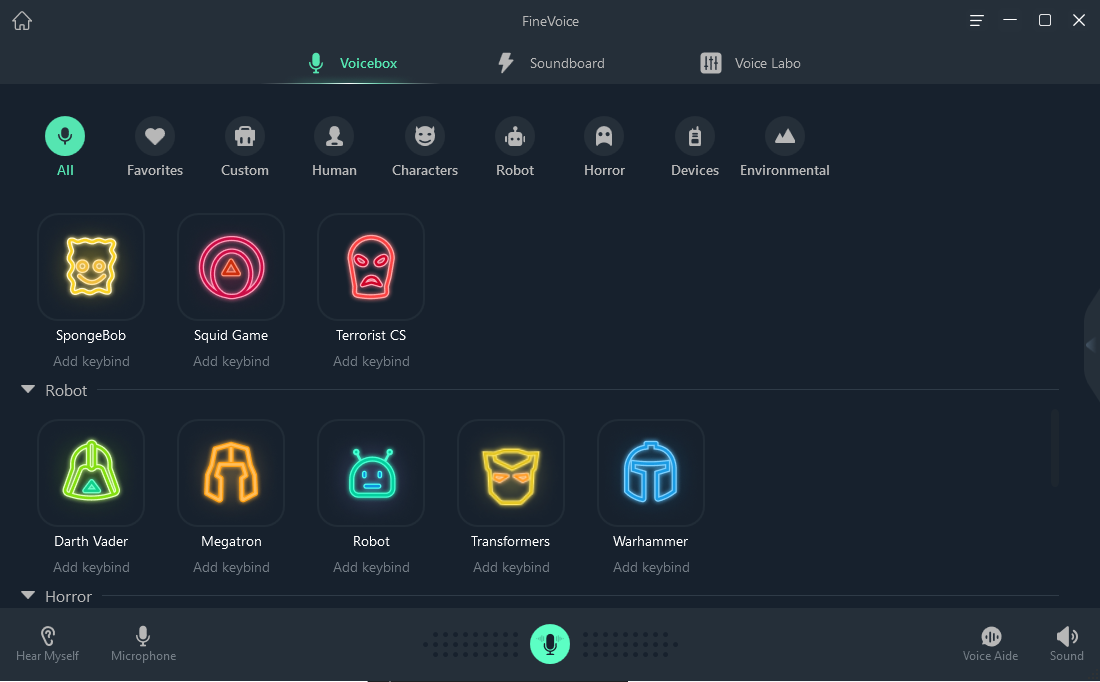 Features:
30+ preset voice effects
200+ premade sound effects
Supports custom voice effect creation
Supports custom audio file uploading and soundboard creation
High-quality voice recorder records from multiple sources
Powerful audio file voice changer to change the file's voice to any preset voices or the ones you made
Useful audio extractor to convert video to audio and audio transcriber to generate text from speech
Create your Andrew Tate voice effect with 28 audio effects in the Voice Labo and add it to your Voicebox. Then you can sound like Andrew Tate in streaming, gaming, and voice chatting. Even record your voice with his voice or change your other audio files to get this voice.
#2. 101 Soundboards
And for those seeking even more Andrew Tate goodness, check out online sources like 101 Soundboards. These platforms offer an array of Andrew Tate soundboards, packed with funny audio clips that will leave you and your audience in stitches. Prepare for endless laughter and memorable moments!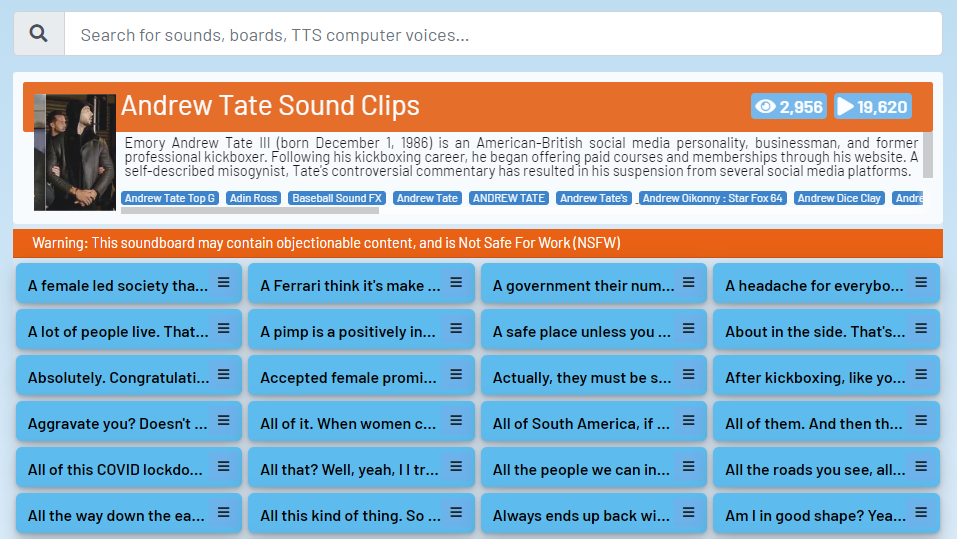 Conclusion
In this post, we have introduced you to the two best Andrew Tate voice generators that are available online: FineShare FineVoice and FakeYou. Whether you want to create podcasts, audiobooks, videos, or commercials, you can easily generate high-quality and natural-sounding voices with the click of a button.
FAQs
#1. How does Andrew Tate voice generator work?
The Andrew Tate Voice Generator works by using artificial intelligence techniques that use deep learning algorithms to learn from a large database of voice samples from Andrew Tate and other sources, and then generate new voice samples that match his voice.
#2. What are the benefits of using Andrew Tate voice generator?
Using Andrew Tate voice generator can help you save time and money, enhance your creativity, and reach a wider audience with your content. You don't need to hire or record Andrew Tate's voice yourself, which can be expensive and time-consuming. You can also create unique and original content with his voice that can attract more attention and engagement from your listeners or viewers.
#3. Is Andrew Tate AI voice generator legal and ethical?
Andrew Tate voice generator is legal and ethical as long as you use it for personal or educational purposes only, and not for commercial or malicious purposes.
You should also respect the intellectual property rights of Andrew Tate and other sources, and not use his voice without his permission or consent. You should also inform your audience that you are using his voice generator and not his real voice.
#4. Are there other celebrity voice generators similar to the Andrew Tate voice generator?
While the Andrew Tate voice generator is truly unique, there are other celebrity voice generators available, such as those featuring Morgan Freeman, Arnold Schwarzenegger, or even Barack Obama. Explore the realm of celebrity voices and unleash your imagination!